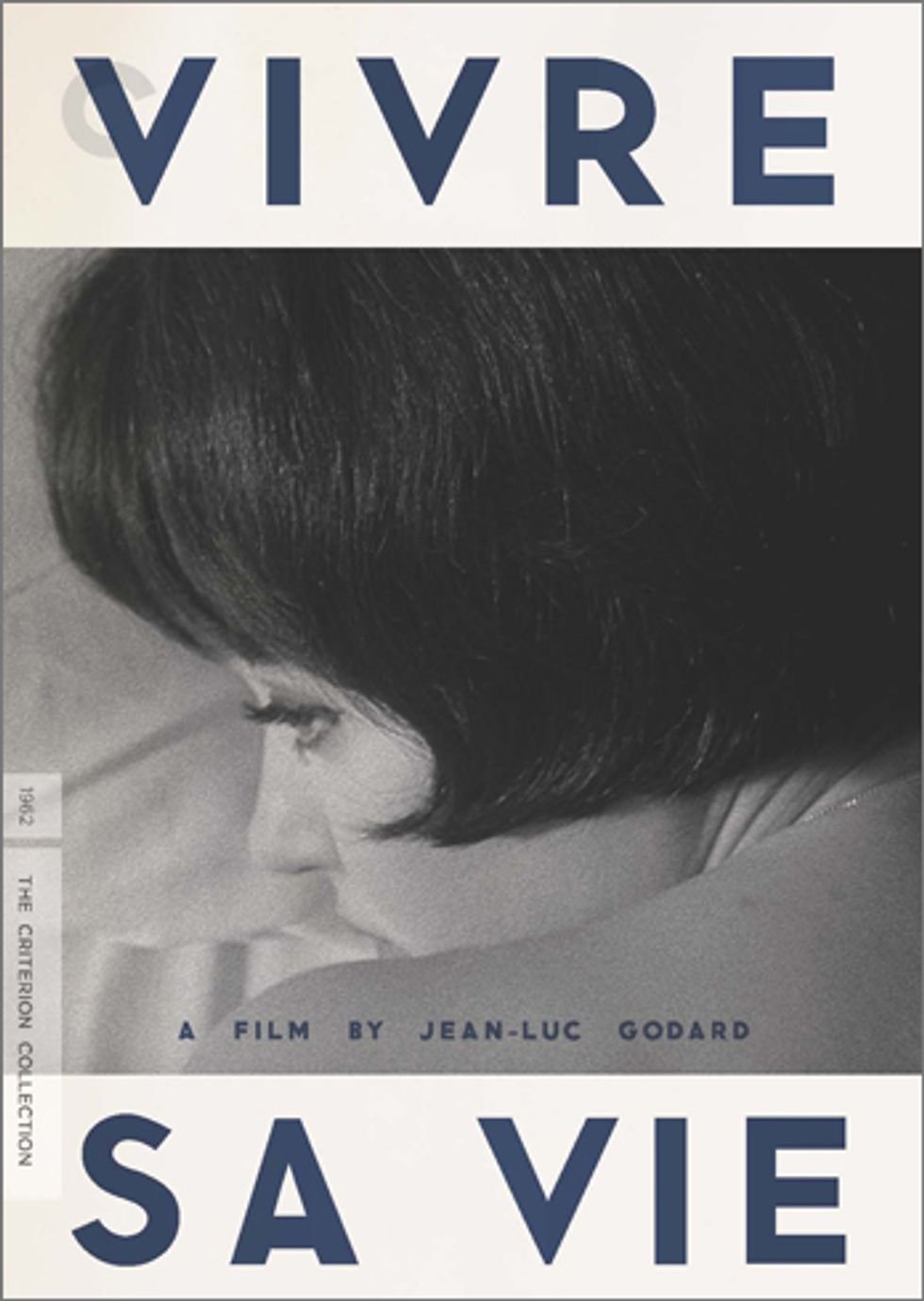 On DVD now is:
Vivre Sa Vie
. Truly one of French New Wave director
Jean-Luc Godard
's finest,
Vivre Sa Vie
is the story of Nana (played by the sublime
Anna Karina
), a girl from the provinces who drifts sadly into a life of prostitution. The plot unfolds in Brechtian, 12-chapter tableaux- incidents in her life that at first seem banal but accumulate in your head: Nana meets a friend in a cafe, she's seen working in a record store, she goes to the movies to see
The Passion Of Joan Of Arc
, she meets a girlfriend in a pub and there is a shooting outside...etc. It's fascinating to see the avante garde way Godard shoots in 1962 (whole scenes aimed at the backs of people's heads) is now incorporated in today's films -- especially from
Jean-Pierre
and Luc Dardenne
to
Darren Aronofsky
's
The Wrestler
. Not to mention Godard's audaciousness especially with the soundtrack.
Francois Truffaut
said about this movie: "The best films open doors, they support our impression that cinema begins and ends with them.
Vivre Sa Vie
is one of those films."