In March, Givenchy showed its Fall 2018 collection at Paris Fashion Week. The overall look and feel of the collections — faux furs paired with sequin lingerie, for the women; faux fur juxtaposed with leather, for the men — was a serendipitous merging of grit and glamour. Needless to say, designer and creative director Clare Waight Keller created something impossibly chic.
Related | Celebrate Steven Meisel's Birthday With This Homage

The newly released Fall 2018 campaign accompanying the clothes was shot by Steven Meisel, and fittingly, captures a similarly black noir vibe. The frames appear intentionally just out of focus, a haze of black-and-white images meant to capture a romantic sense of adventure and whirlwind on a night out in the city.

A video for the campaign, also shot by Meisel, finds models Karolin Walter, Sohyun Jung, and others winding through secretive clubs where sexy, gender-fluid people are hooking up. There are even voiceovers in German, Japanese, and French, that appear to guide the chic band of partiers to their nighttime destinations.
Enjoy the stunning campaign imagery, below, and watch the video of the campaign, here.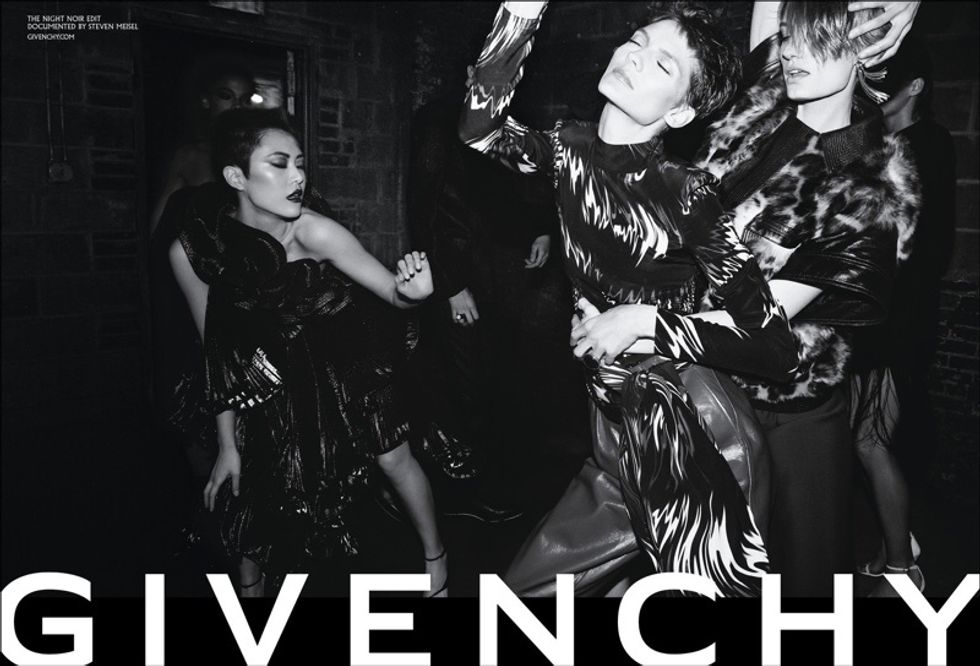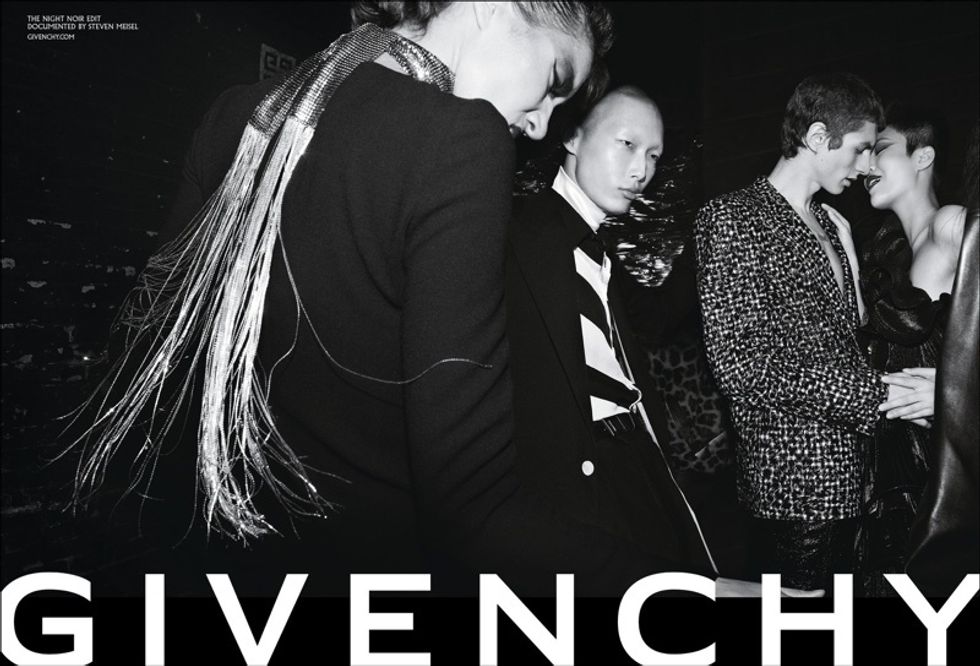 Photography: Steven Meisel