From Meghan Markle to Annemarie Schwarzenbach
Nothing says home run in fashion quite like designing a dress for a royal wedding. For Givenchy designer Clare Waight Keller, putting Meghan Markle into the elegant creation could've given her the sense of ease to phone in the spring 2019 collection, but that's not how she operates.
Instead, Keller found her muse for the show in Annemarie Schwarzenbach, a Swiss artist who became a celebrity within Berlin during the Weimar republic era. The writer and photographer was known for her gender-bending fashion choices, often dressing as a man and carrying on affairs with men and women. On the runway, this inspiration led to an inspiring, androgynous fleet of garments that will have people of all genders flocking to the designer.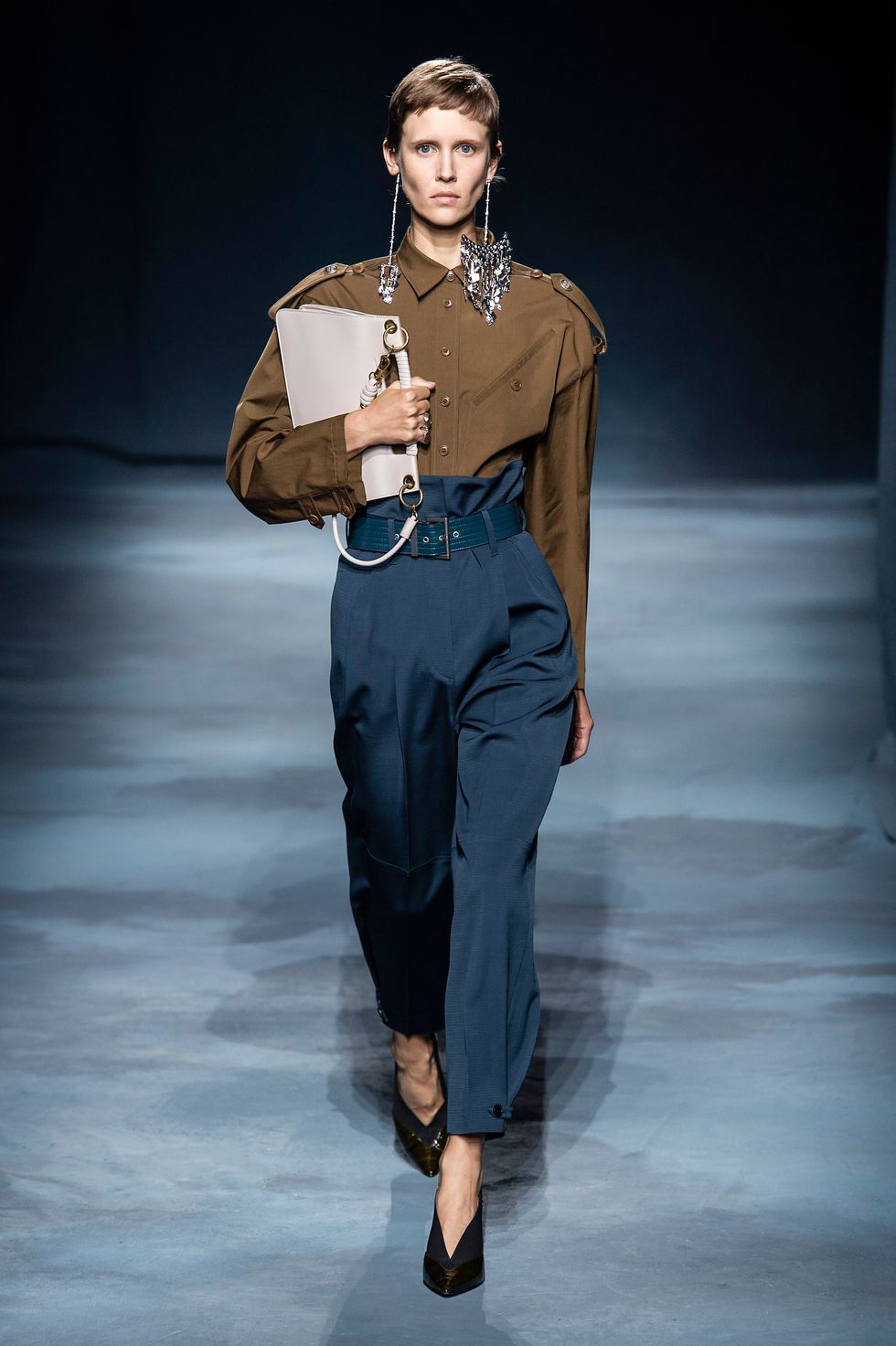 Cadet Keller
Weaving the androgynous and gender-bending themes into the collection, Keller mixed masculine and feminine silhouettes with military precision. Cropped boyish haircuts up top while tuxedo jackets found themselves tucked into high-waisted, tailored army pants.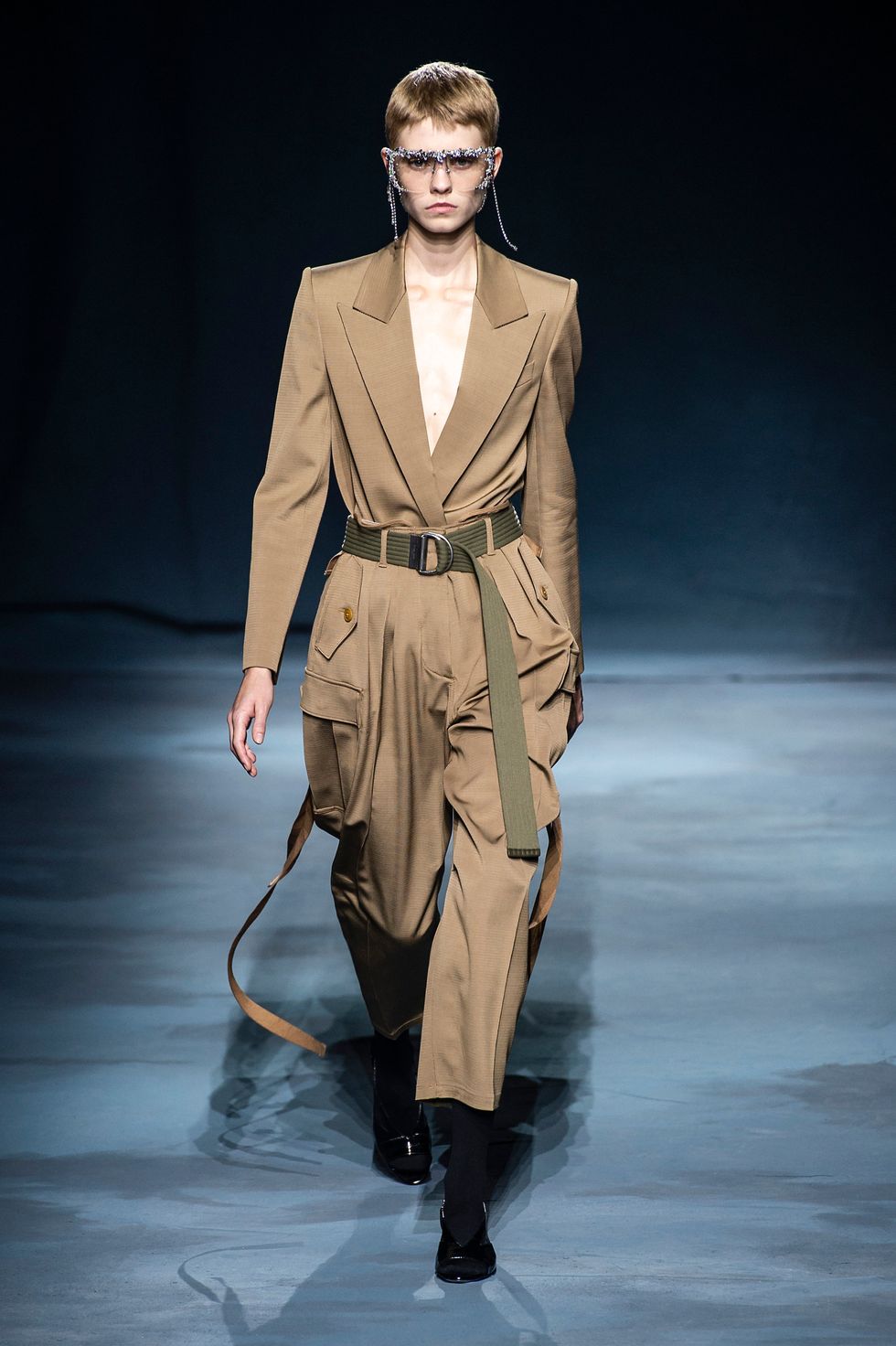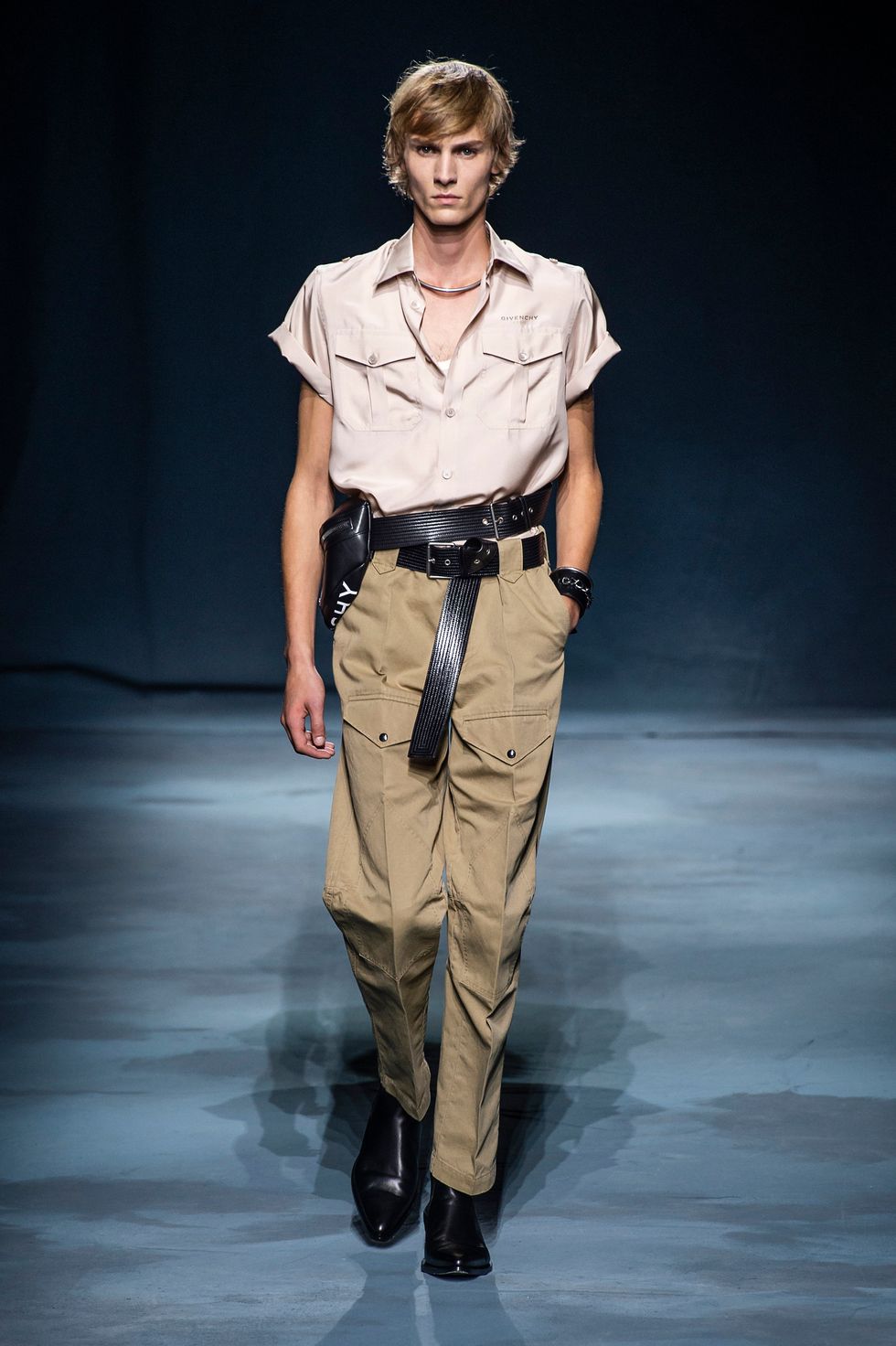 Little Kittens
The choice footwear for Givenchy's Spring show was a kitten heel that would make Nancy Jo weep. Matching the two-tone color scheme of the collection, these petite shoes also found distinction with a sharp, small vamp that plunged nearly to the toe line.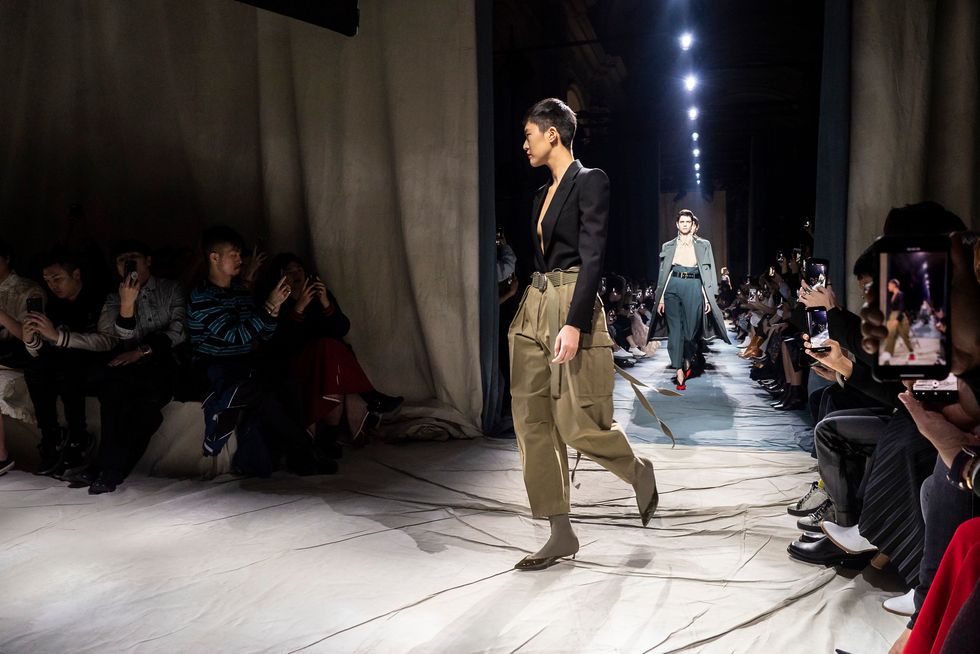 The Tin Men
On a few choice garments, intricate silver beading ran wild across blazers and trousers. As they glimmered and glided down the runway, they made the men fitted into them look as if they were Oz's Tin Men, revived and searching for their hearts at a 1OAK VIP table.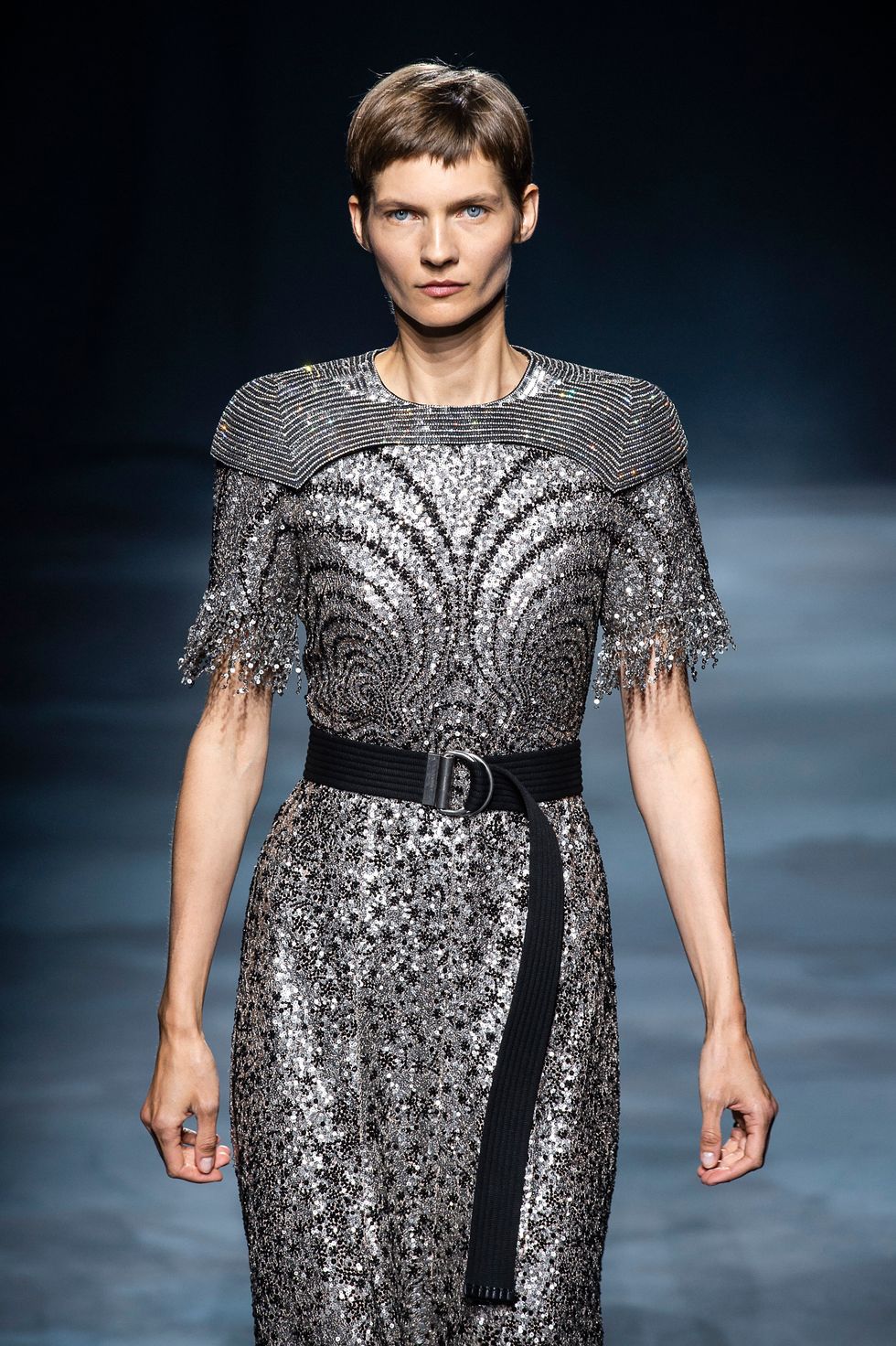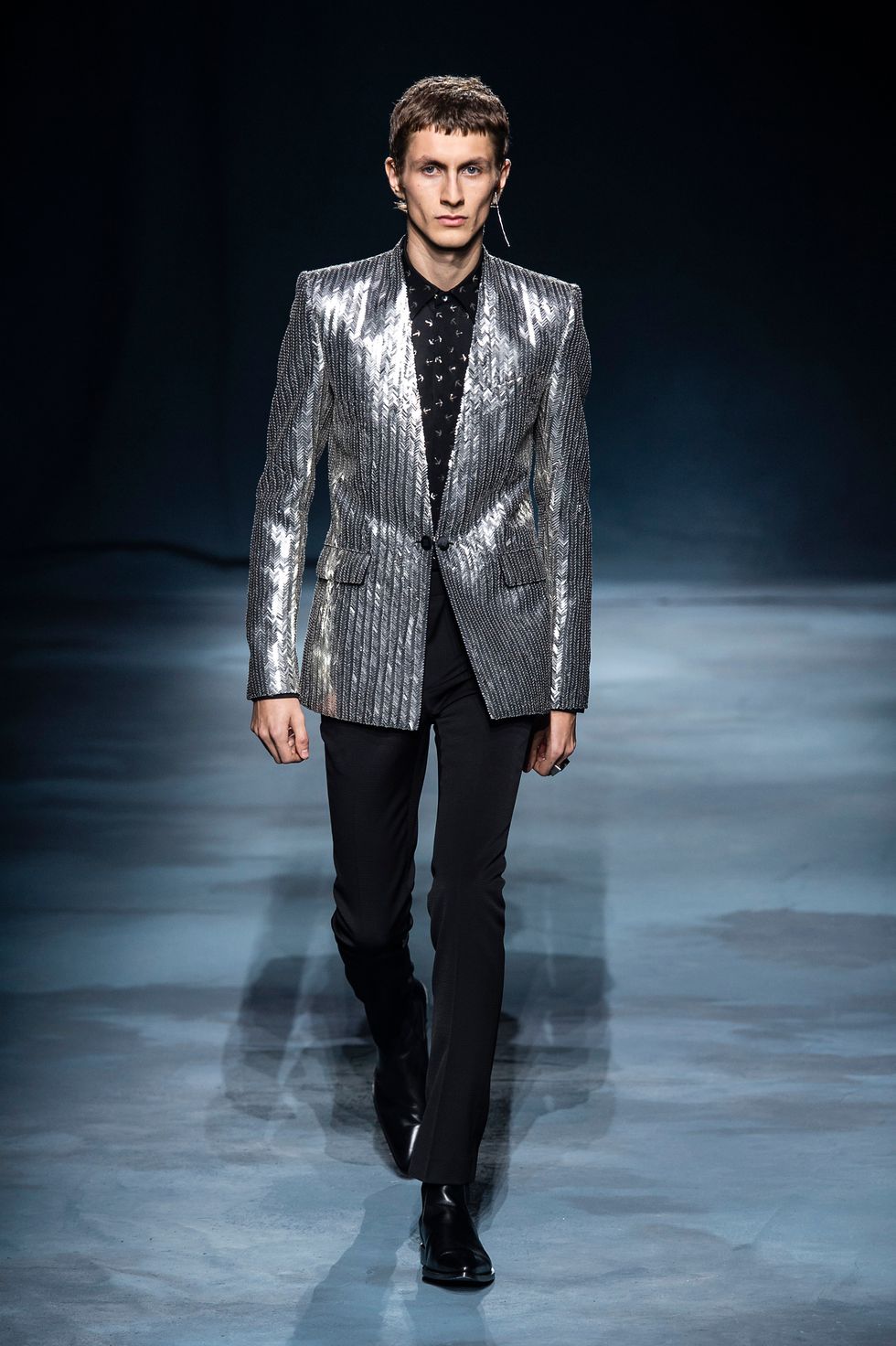 Double Trouble
In a move that may have left a few in the crowd worrying about their vision, Keller was seeing double this season. There were perfectly pleated two tone dresses and regal double-breasted jackets, but it was the flailing empty sleeves on blazers layered over another blazer gave the garments a distinctive edge—even if they're not destined to be your new office attire.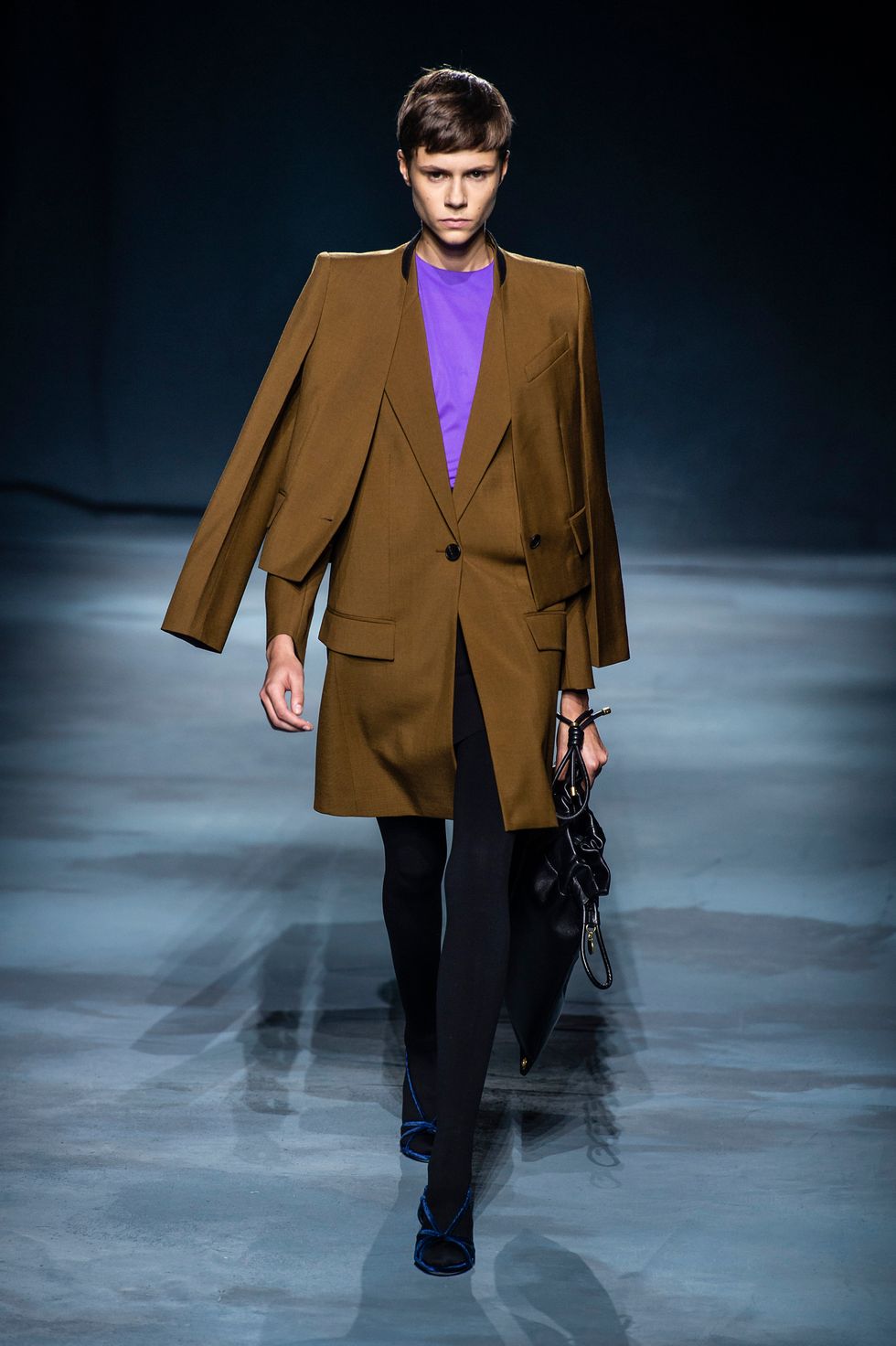 Photos via IMaxTree

Sign Up For The Morning PAPER