Finally, after a year of teases and glimpses, the first official trailer for Paul Feig's all-female reboot of Ghostbusters has surfaced on the Internet, and not surprisingly, it's wonderful.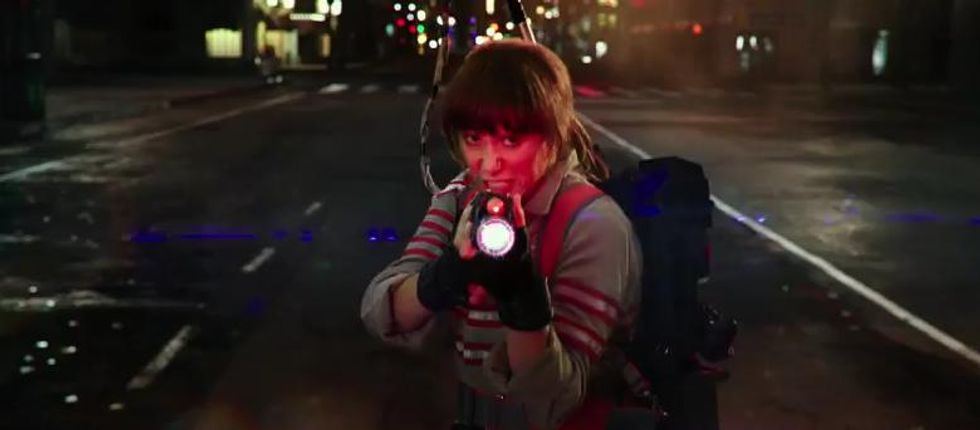 The trailer opens with a quick primer on the OG 'busters, with text informing us that 30 years ago, the team of Bill Murray, Dan Aykroyd, Ernie Hudson, and the late and great Harold Ramis, saved the island jewel of Manhattan (from the demonic Sumerian god Gozer).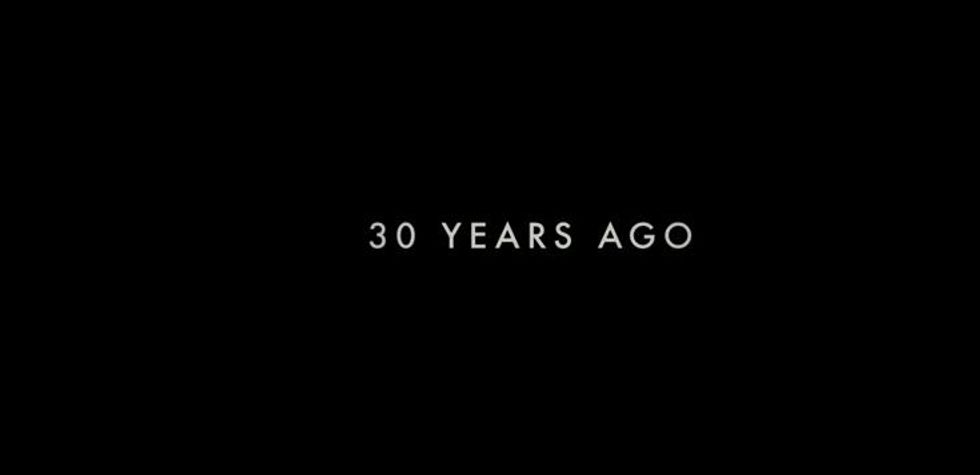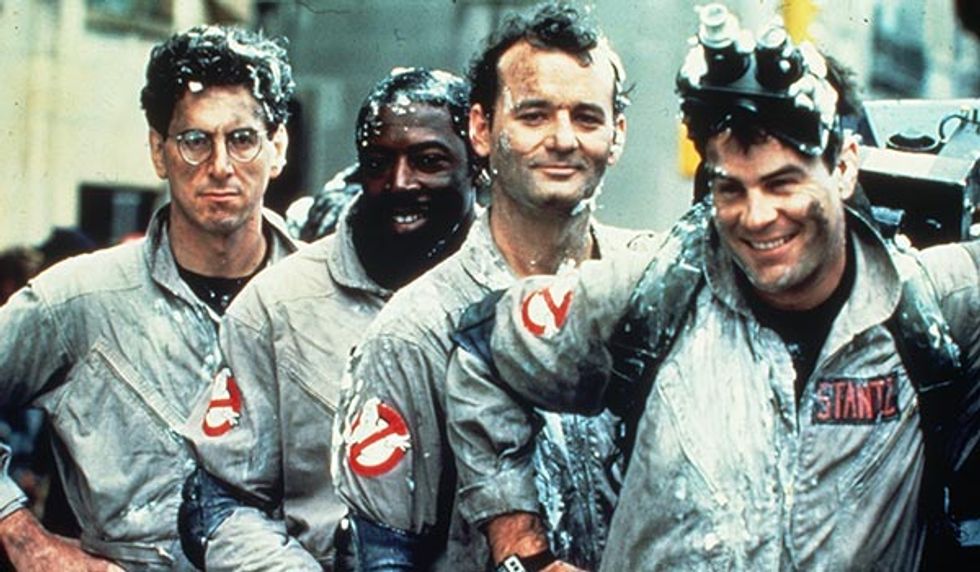 Now it's time for our new heroes, Kristin Wiig, Melissa McCarthy, Leslie Jones, and Kate McKinnon are here to save New York (again!), and the world, from a hellish militia of ghosts and goblins.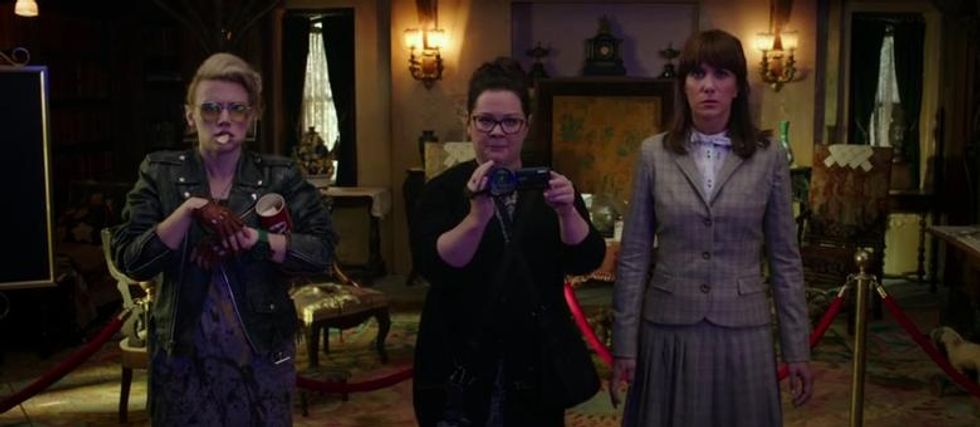 The clip is mostly an intro to the foursome (and Chris Hemsworth), but it's enough to showcase the powerhouse hilarity these brilliant actresses will bring to this update, while balancing the killer special effects, and legitimately creepy, paranormal antagonists.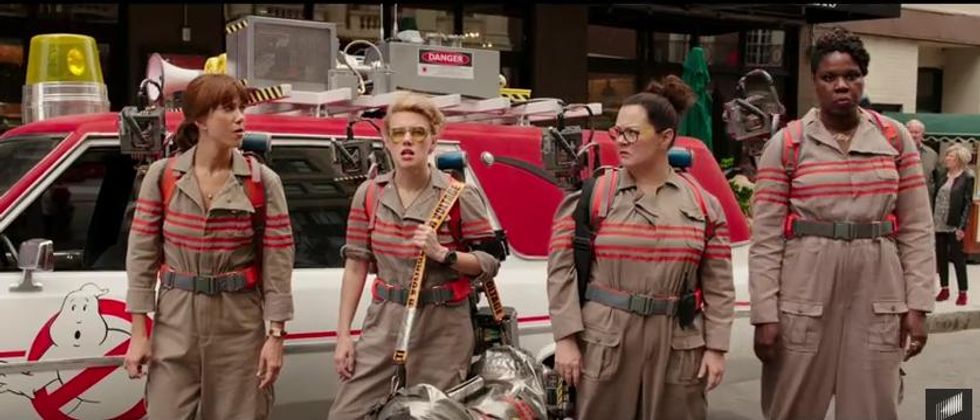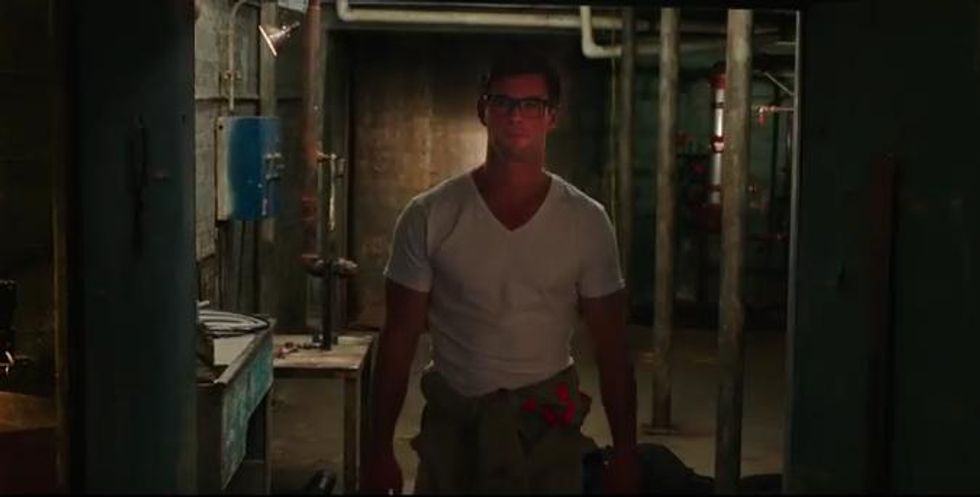 One highlight of the clip is a McCarthy--possessed by a ghoul--showing off some Exorcist-style head-spinning.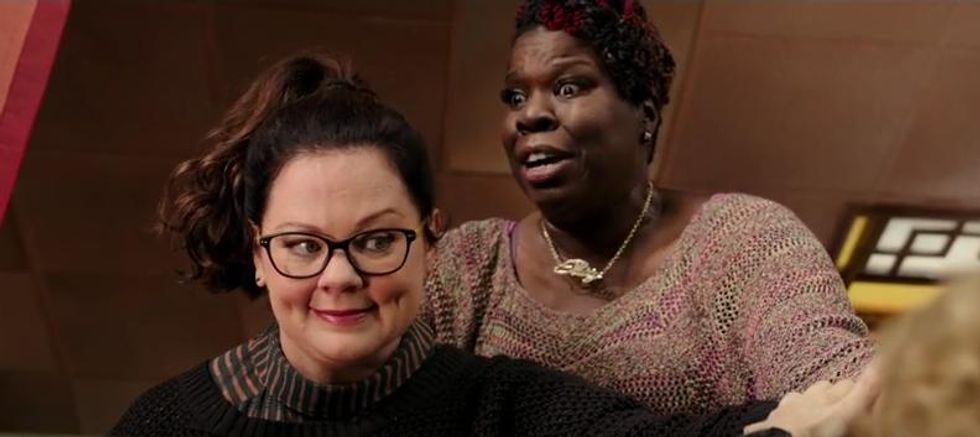 "The power of pain compels you!" Jones screams, before slapping her pal back to humanity.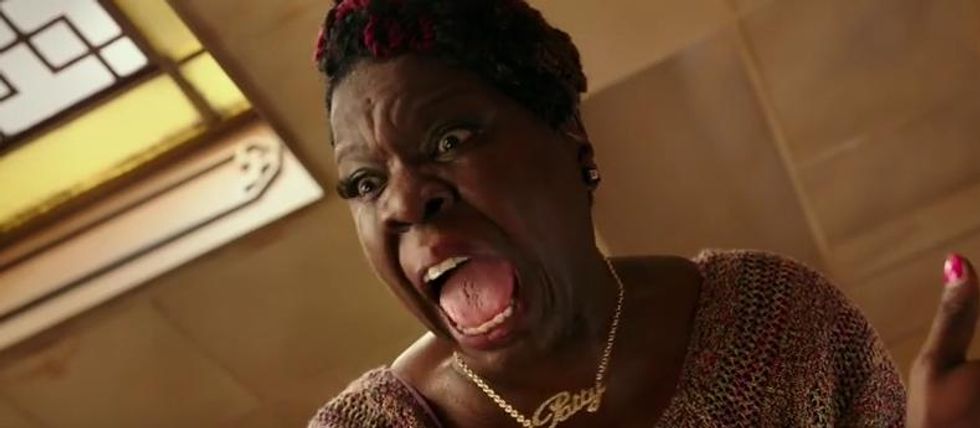 Without giving away too much, away just watch it for yourself--it'll make your day.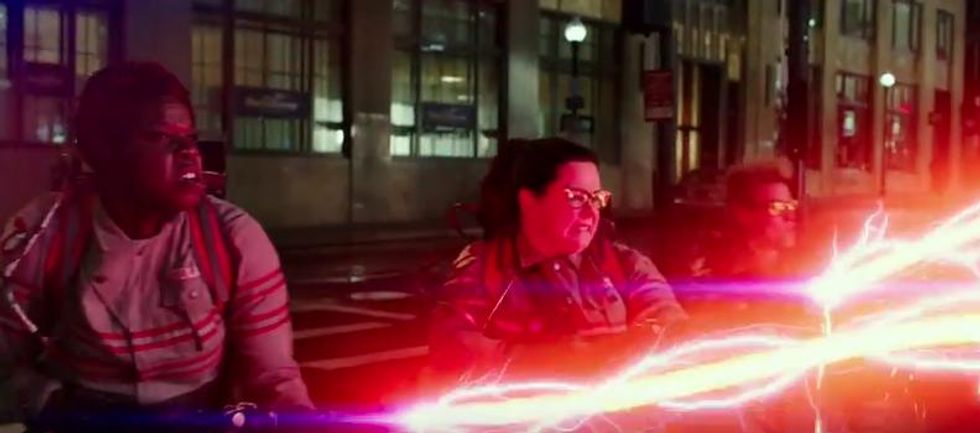 Sexist haters be damned--this is fucking great.