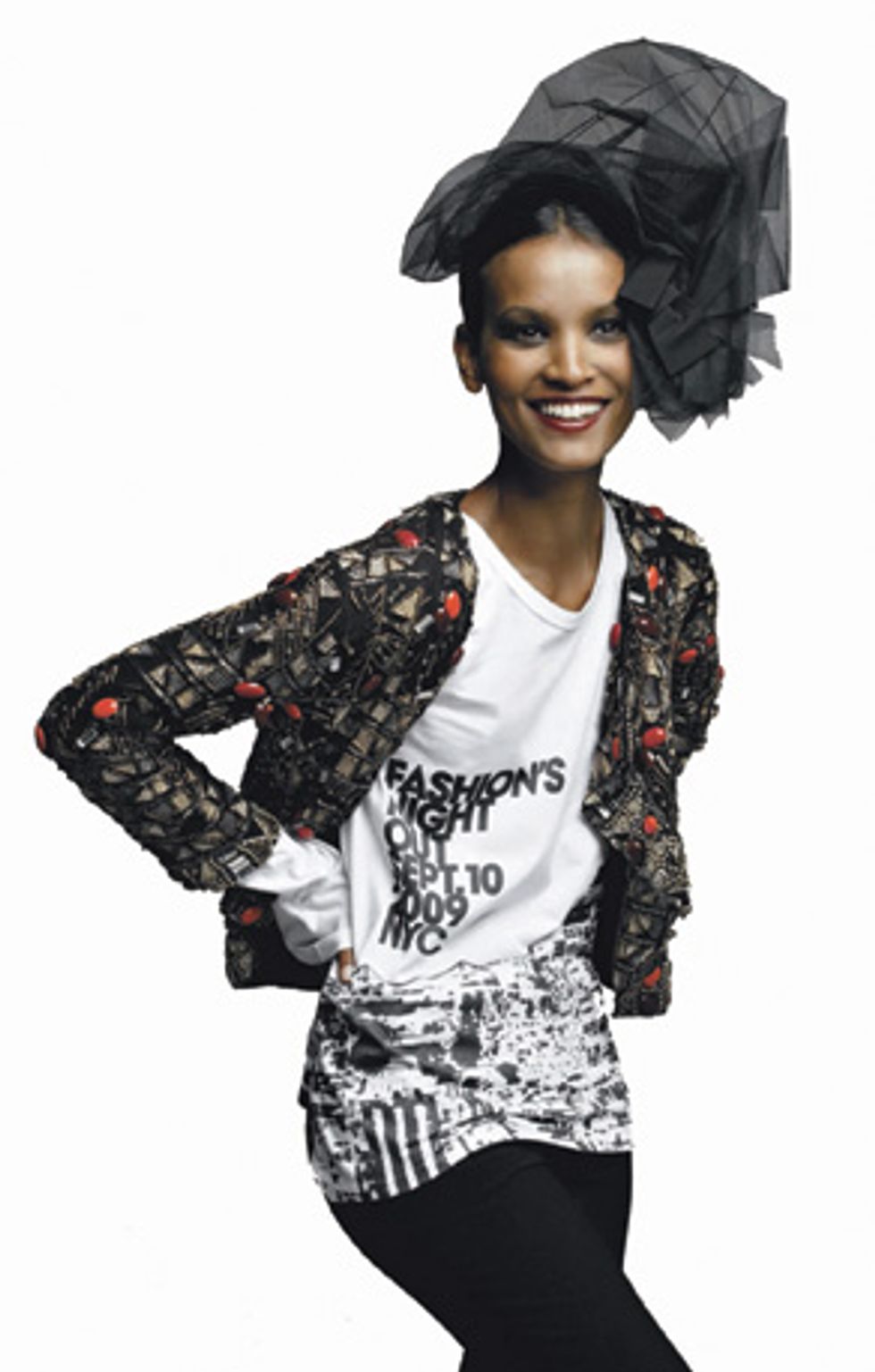 September 10th marks the debut of the highly anticipated, first addition of New York's Fashion Night Out. The evening, a brainchild of Vogue deity Anna Wintour and the CFDA, is a massive undertaking featuring 700 participating stores in all five boroughs. The festivities, designed to celebrate fashion and restore consumer confidence, will include a bevy of celebrity and designer appearances by the likes of Vera Wang, Patricia Field, Proenza Schouler, Diane von Furstenberg, Pharrell, Erin Wasson, and Ruben Toledo.
The citywide celebration will kick off with Ms. Wintour's visit to the Macy's Queens Center where the editor-in-chief will be joined by designer Michael Kors to unveil a special Vogue in-store boutique showcasing the hottest trends of the season. The line-up of peculiar fashion events range from the expected to the wildly unfamiliar destined to make the evening one for the books. On my map of stops are the karaoke contest at Kiehls, the Andre Leon Talley hosted game show, the H&M-sponsored Ms. J catwalk lessons at Herald Square, the Bergdorf Goodman designer cook-off series hosted by Top Chef's Padma Lakshimi, the potent cocktails served by none other then the Olsen Twins at Barneys and Brian Atwood manning the turntables at Bally's flagship boutique.
The initiative will benefit two New York charities: The September 11th Memorial and Museum at the World Trade Center will receive 40 percent of the proceeds from the sale of the limited-edition Fashion's Night Out T-shirt (pictured above and available at participating retailers) while the IMG-sponsored citywide clothing drive will donate all collected garments to the NYC AIDS Fund.
On the same night, Vogue's international editions will be getting in on the action, hosting festivities around the world in Brazil, France, India, Spain, China, etc.
Of the extravaganza, Ms. Wintour commented, "I've always known the New York fashion industry to rise brilliantly to a challenge, but I am absolutely thrilled, awed, and more than a little proud that is had reacted so brilliantly to this initiative. There is so much planned that we could shop till dawn and still no see and do everything."
For more information please visit fashionnightout.com