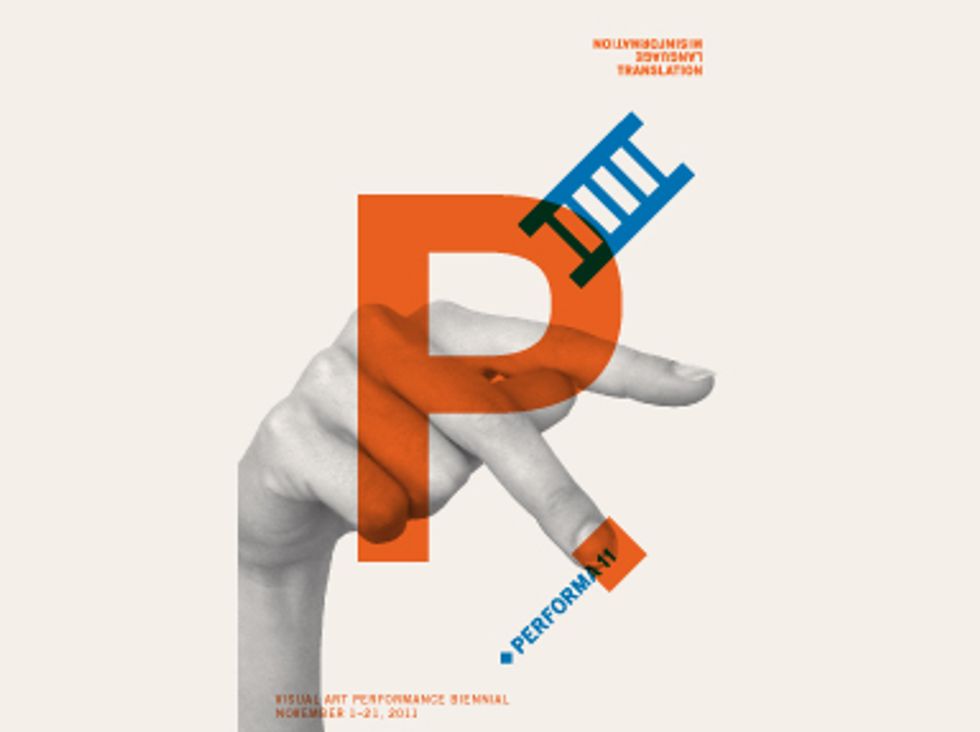 New York's acclaimed biennial for "visual art performance,"
Performa
, returns November 1 to 21 with over 100 performances at 80 venues throughout the city.  Founding Director
RoseLee Goldberg
's nonprofit organization started in 2005 and has grown to this fourth edition showcasing 12 original artist commissions, as well as numerous other projects and premieres while remaining true to the original goals of, according to Goldberg, "thinking about  the audience and their experience as well as making artist's dreams come true."  The opening night features a theatrical performance by art duo
Elmgreen & Dragset
called "Happy Days in the Art World" starring
Joseph Fiennes
and
Charles Edwards
at NYU's Skirball Center.  The Scandinavian artists recently topped their award-winning "The Collectors" at the Danish and Nordic pavilions during Venice '09 with a tunnel into an urban nightmare called "The One & the Many," constructed in a huge warehouse in the Rotterdam harbor that's on view there until September 25.  We're also looking forward to Washington, D.C.-based artist
Iona Rozeal Brown
's piece called "battle of yestermorrow" that incorporates Kabuki theater and "vogueing" by the House of Ninja;
Simon Fujiwara
's "The Boy Who Cried Wolf"; and
Tarek Atoui
's one-night-only musical performance called "Visiting Tarab"  with musicians including
DJ Spooky
,
Anti-Pop Consortium
,
Elliott Sharp
and more. Since Performa covers all artistic disciplines including food -- as we saw in '09 with Jennifer Rubell's dinner -- we're glad to see the program this year includes a two-night event called Brew Pub showcasing home brewers "where the beer itself will be presented as art."  Tickets for all Performa 11 events go on sale
here
next week.