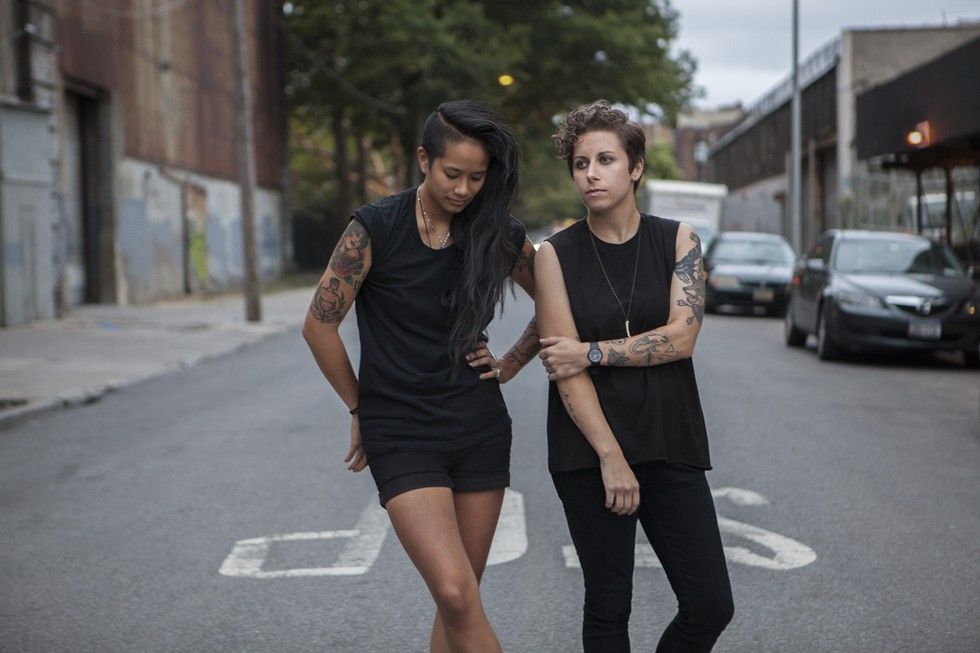 Above (L-R): Christine Tran, Anne Alexander. Photo by Veer NYC.
Bushwick, if you hadn't heard, has quietly emerged in the past couple of years
as a hotbed for occult culture
-- from the mystic bookstore Catland to the McKibbin Lofts-based Wiccan Moon Church. Falling somewhere in between is the goth-influenced self-described "think tank" coven and production company
WITCHES
, founded by Anne Alexander and Christine Tran
.
The twosome have made names for themselves in the neighborhood via their monthly parties at Tandem Bar, in which the "exclusively inclusive"  duo welcome anyone -- from actual Wiccans to anyone who is attracted to the dark arts aesthetic -- to get down to house and trap. Now working on a monthly calendar and an iPhone app, we chatted with Tran about all things WITCHES as she and Alexander work their magic on the rest of Brooklyn and beyond.
How long have you lived in Bushwick?

Over a year. I love Bushwick. I love the energy here. The art scene just feels like a free for all. Everyone allows you to paint murals. There's so much street art everywhere.
Did that creative vibe inspire Witches of Bushwick? It's more of a creative collective than anything, right?

I'd call it a think tank. But I guess it's more of a production company, if you must. We produce events and platforms, whether that's physical or digital or with a small business or venture, or something my partner and I are doing on our own. In the beginning, we were like, "Oh, let's create a bar or a physical space where we can hang out." But after more collaborations and projects it turned more into a self-sufficient production thing. And now we're known for our monthly parties.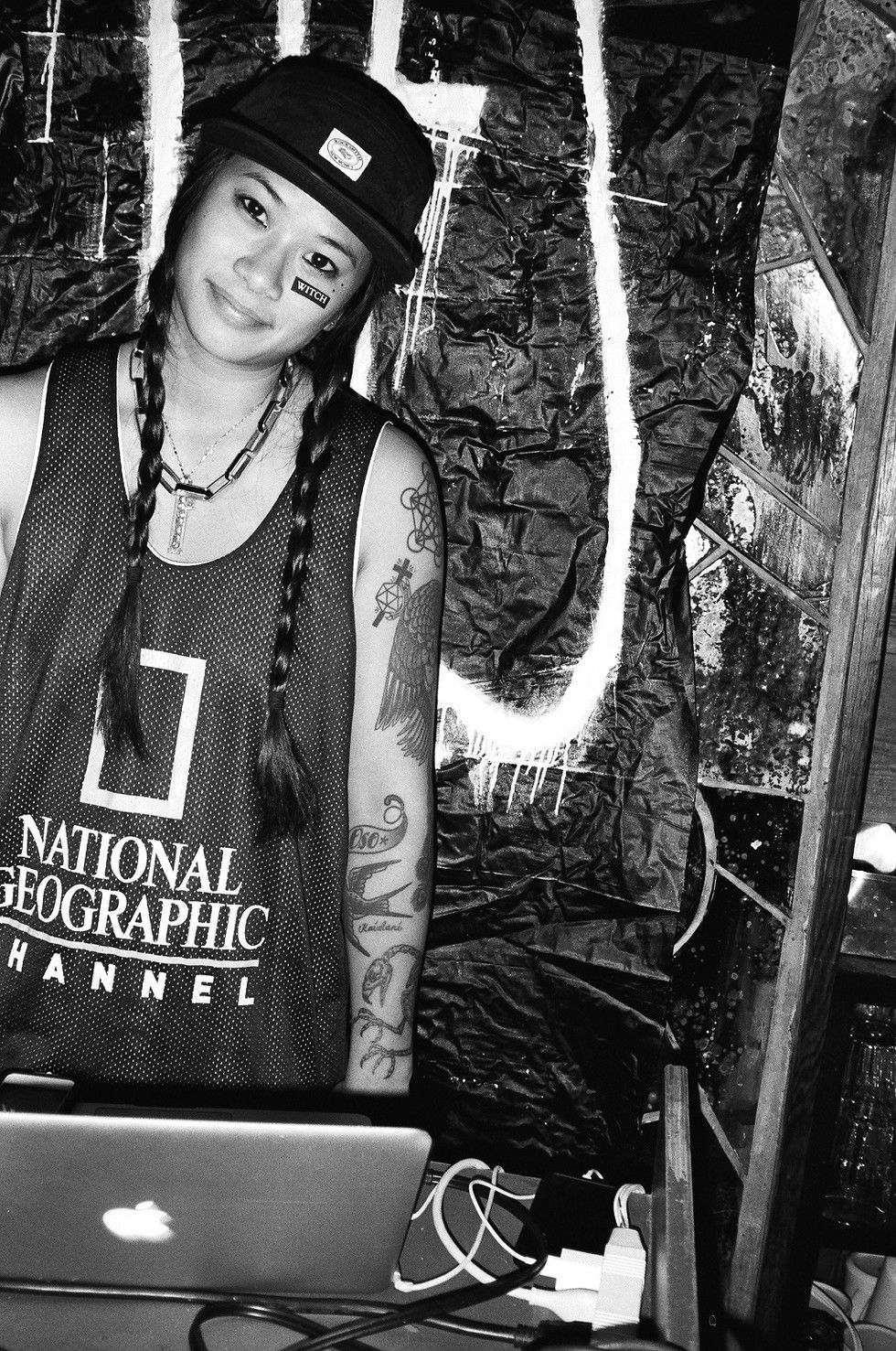 Christine Tran

Your parties at Tandem?
Yeah. We're looking to do more pop-up things, too -- like album release parties for musicians. The next one is for Dark Sister and then Creep on the 12th. And we have a WITCHES calendar coming out around Thanksgiving. It features 12 different artists and designers who we're friends with -- people like Chromat, Ms. Fitz and Juliana Huxtable. We took this creative energy and snow-balled it into this community of people who are all willing to work with each other.
Those people you just named -- Juliana, Ms. Fitz, Chromat -- are they part of the coven?


Yeah. As is anyone who comes to an event. Our motto is that we're "exclusively inclusive." There's no prerequisite to join the coven. It's kind of more like a cool networking thing.
Are all of your members, or people who you work with, female?
Not necessarily. It's kind of interesting -- we get contacted by a lot of gay and lesbian publications, because both me and my business partner are gay, but it's not about that at all. We welcome anyone. Who we work with is pretty diverse.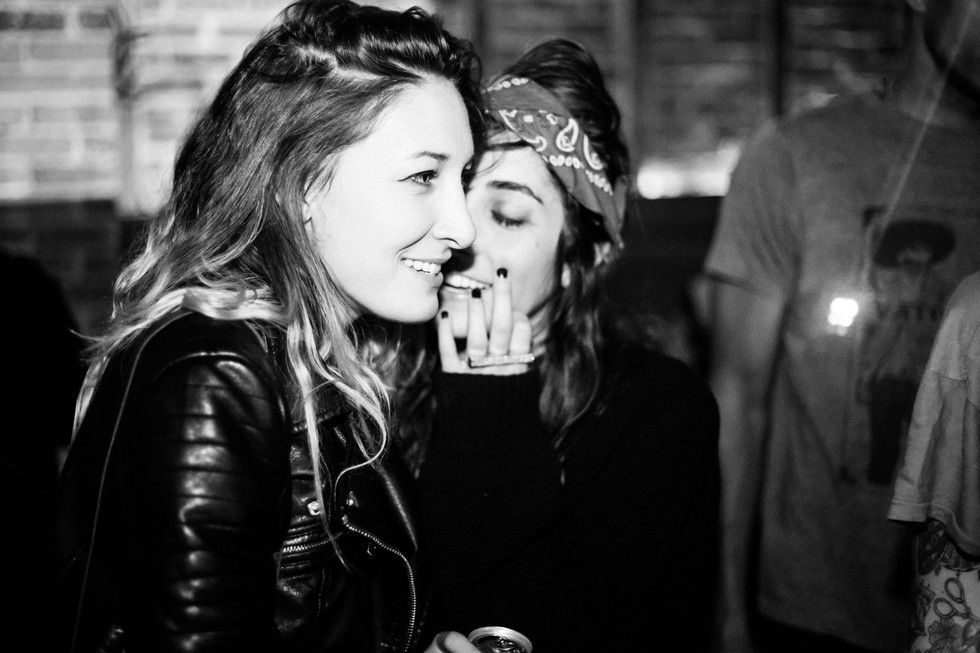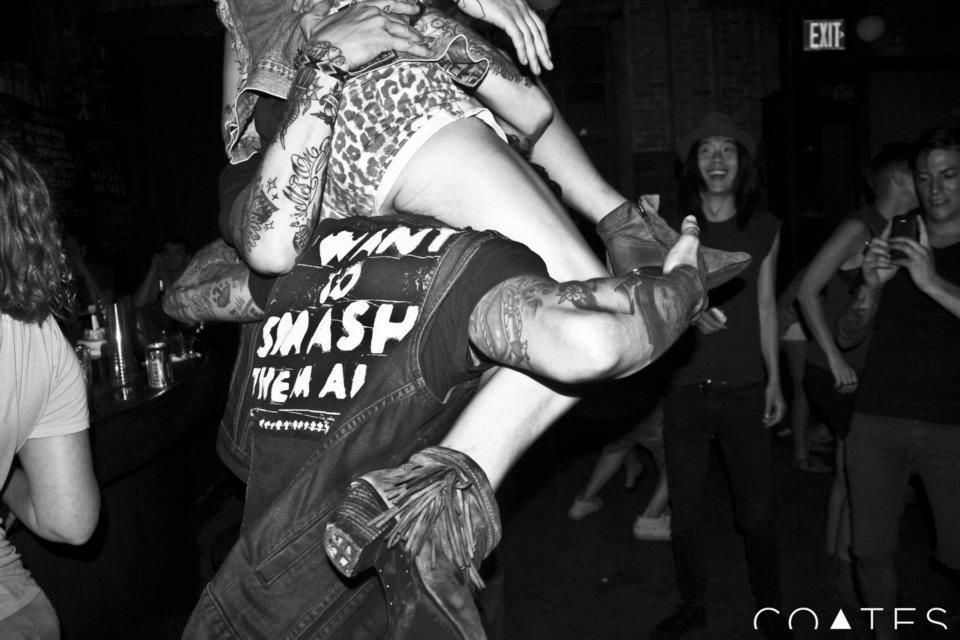 The crowd at WITCHES at Tandem. Photo by Alli Coates.
Do people think you're actually witches?
 
Oh yeah. We've been contacted by people who think we are. I mean, my girlfriend reads my horoscope to me every day but there's nothing really "Wiccan" about me.
So why 'Witches?'
Well, it's a play on the
Witches of Eastwick
. But we really just love the imagery and the verbiage of the culture. Witches are known as the outcasts, the others. And I think there's a female connotation to it, and a connotation of empowerment, which is cool. It's the darker side of empowerment. We definitely love that spirit, and that dark imagery, and we play along with that culture a lot.
Do you see any connection between what you guys are doing and this greater mystical movement happening in Bushwick with Catland bookstore and the Moon Church?
 
I'm really curious myself about that, too. That could probably be a whole other conversation -- it could  be [the connection between] believing in 'the other' and the failure of the government right now. I think people just want to believe in something. But with Bushwick I think there is this underground movement, or a want to bring people together, that doesn't have any formality to it. It's just people who have their own rituals coming together.
I think the social commentary aspect of it is there, but it's super-subconscious. And I do think there's a dark energy that people are now willing to talk about in a playful way. At least for us it's playful. We're definitely the entertainment side of Wiccan culture. Bushwiccans.

On the spectrum of Stevie Nicks to The Craft, how would you describe the "WITCHES of Bushwick" aesthetic?


It's Craft 5.0 mixed with Grimes mixed with an alien. My person style is Aaliyah, if Aaliyah came back from the dead and was a little witch.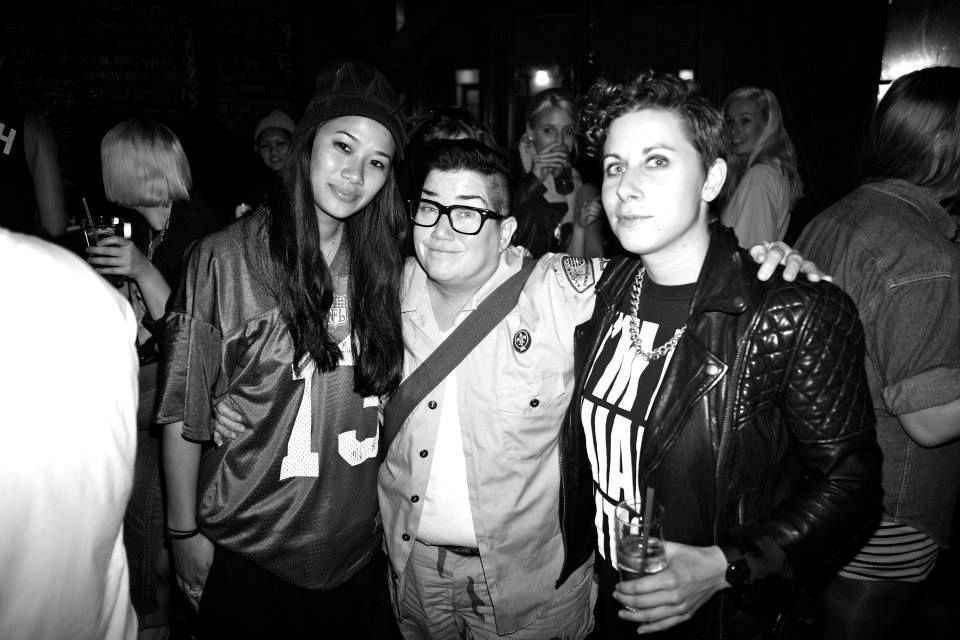 L-R: Christine Train,
Orange is the New Black
's Lea DeLaria, Anne Alexander.

What projects do you guys have coming up?
We're publishing
The Coven
magazine in January or February that will feature 13 creative individuals in the community. It'll come out twice a year. And then we're coming out with a Coven iPhone app as well in a couple months -- it'll be like if Grindr and LinkedIn had a baby. If you're having an event and you need a photographer or a DJ last-second, you can search it. Based on your GPS location, you can find the person nearest to you and chat with them. Everything we're doing is about trying to create a creative dialogue that's part of this culture.
And now we're popping up covens all over the world. We just did a party in Sydney, Australia.
How do you guys represent Witches when you're out and about? I've noticed you have jerseys.


Yeah. And we're coming out with more products, too. Both Anne and I have the same tattoo artist, Minka Sicklinger. She's coming out with a design for shirts that we'll be working with her on. The jersey shirts you've seen around, we made for an event. They have the number 13 on the back, because the true definition of a coven is 13 witches.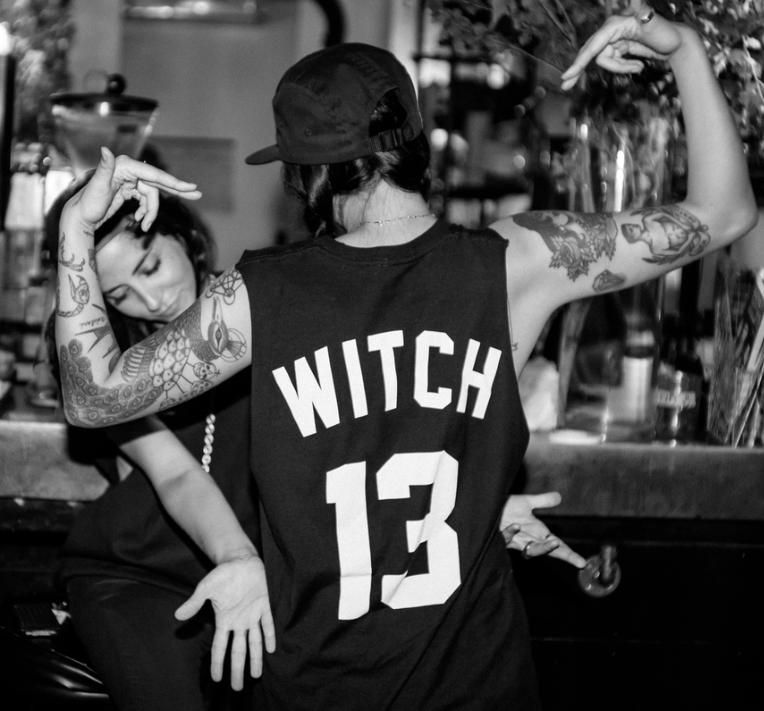 WITCHES jerseys.
Do you see people wearing your jerseys?
Yeah. I love it. I'm always asking to take their picture, but I don't want to be a creep.
You also do viewing parties at the West for American Horror Story: Coven, right?
Yeah, we have a viewing every Wednesday at the West. It's a really different crowd than we have in Bushwick. But I like it. It's nice and cozy and there's beer.

What do you think of the show?

I think it's interesting that mainstream culture is so into Wiccan stuff now. We've been doing this for the past couple of years, and it's weird how many witch movies, witch shows -- you name it -- are popping up. But I think the show itself is really campy. I don't like scary things.