It would seem every decade or so a particular region grabs hold of the fashion consciousness and a moment is thusly declared. There were the Japanese in the 80s, the Belgians in the 90s, the Brazilian glamazons of the aughts, to name but a few. With the industry hanging on every look of Georgia-born Demna Gvasalia, of Vetements and Balenciaga, is the Caucasus-ringed former Soviet nation prime for a fashion world takeover? The strong designers who showed this month in Tbilisi Fashion Week Fall 2016, the nation's capital, make a strong case. At the crossroads of Europe and Asia with the Black Sea to the west and Turkey to the south, Georgia is a palimpsest of ancient empires, faiths, and traditions. The points of view for fall are as varied as the ecstatic polyphonic singing for which the region is known. Though the creative privation of communism and the ecstasy of glasnost is visible in Gvasalia's collections the ideas from Tbilisigo far beyond a before-and-after perestroika. Below a few of our favorites and names you may be hearing again: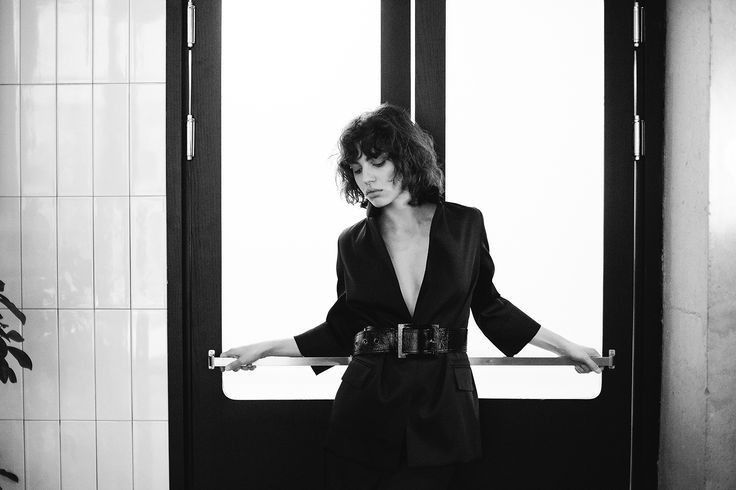 Photo Louisa Chalatashvili
Who: Tamuna Ingorokva
What: Dramatic black silhouettes, popular in the middle-east, are as sober as they are compelling in their simplicity. Think Philo-Céline with a dark side.
Who: Mariam Gvasalia
What: Beloved of street-style mavens, her joyful take on color and texture, especially with shoes, is fresh, eye-catching and global.
Who: Dalood, a fashion collective with an eponymous store in Tbilisi that supports young designers along with their house label.
What: An elegant mix of 80s-style separates and romantic embroidered denim.
Who: Mach & Mach, designers Gvantsa and Nina Macharashvili
What: Inspired denim treatments and colorful furs for the Eastern Bloc's Generation Z.
Who: Gwen Salakaia
What: Like Demna Gvasalia, Salakaia paid her dues at big French houses like Chanel and Louis Vuitton. The sophistication and innovation of Paris with Caucasus soul.