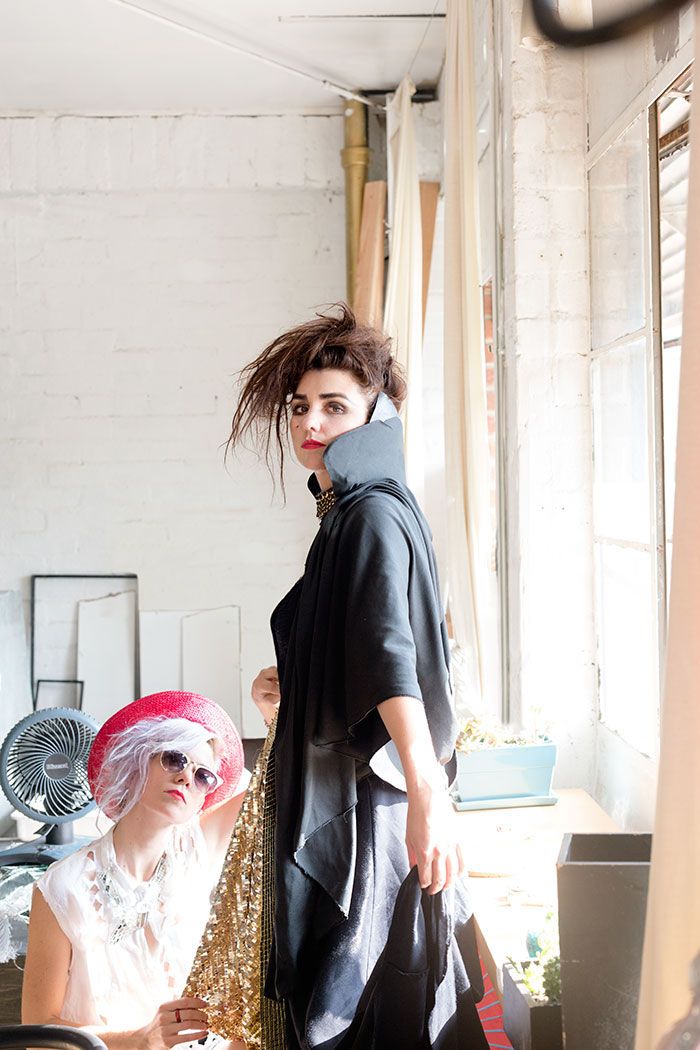 What began as an act of spite a decade ago when L.A.-based performance artist Geneva Jacuzzi put together a band to show up an ex-boyfriend's band at a party ("We blew them away," she says), has become a DIY discography of over 400 songs steeped in mythology, sex and banality, many with videos so '80s retro-kitsch, Blondie would be jealous.
Jacuzzi's aesthetic owes heavily to the Germanic -- emphasis on the manic -- performance art synth-pop of Gina X and Nina Hagen. Yet it still fits glamtastically between fellow L.A. lo-fi auteurs Ariel Pink (who also happens to be her ex-boyfriend) and Nite Jewel. Her 2010 album
Lamaze
was inspired by coaching her sister through the, yes, Jacuzzi birth of her nephew, while her upcoming full-length
Gross Out
, features more ominous, articulate tracks like "Casket" and "Aerosol Can." "Gross isn't gross anymore, so I'm going to tell you what gross is," she explains.
After previewing the album with a karaoke live show at Bushwick's Bossa Nova Civic Club earlier this year, Jacuzzi is poised to win converts to her next 400 songs, one sing-along at a time. "It's boring when you see a band and don't know the music. Plus," she laughs, "I'm not singing fucking old songs."
More of Our Favorite Female DIY Musicians