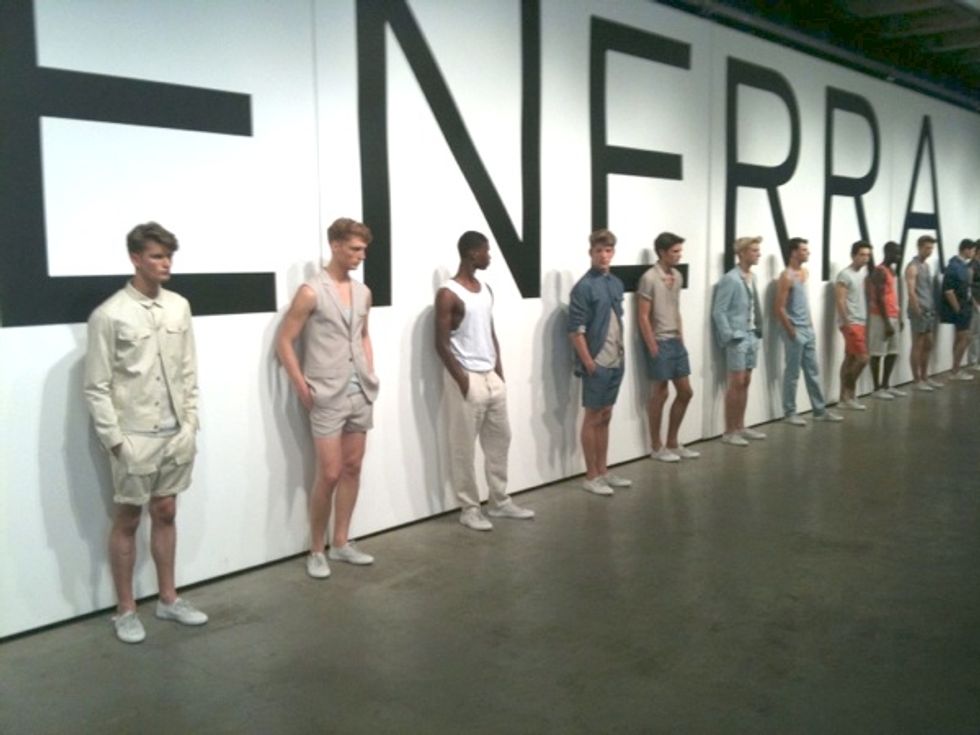 If muted, khaki colored simplicity is the marching order of the day, then what of a brand known for their thermochromic, hypercolor T-shirts of the early 1990s? Such is the question for Swaim Hutson, formerly of Obedient Sons & Daughters, whose inaugural menswear collection for Generra was unveiled yesterday.
To be sure, Hutson seems far removed from the snap-bracelet, Bel Biv Devoe-listening and 90210-watching era, which makes him the perfect fit for the Generra brand. The focus of the collection, on clean, relaxed attire, gave a message of fluidity and cohesion, though not without some sportier accents -– the sleeveless black oil nappa leather vest, the dark navy combo parka, or the gray cotton fleece shorts.
Though there were several multicolors, such as the two-tone tank top -– light gray on one side, peach pink on the other -– it's a far cry from Generra's totally, like, rad hypercolor days, showing that a little obedience goes a long way.
CLICK HERE FOR PAPERMAG'S COMPLETE DOWN-LOW FASHION WEEK SPRING 2010 COVERAGE. >>