LCD Soundsystem's synth and electronic master Gavin Russom came out as a transgender woman in a new profile with Pitchfork today. In the detailed piece, Russom delves into her her journey exploring her trans identity over the past four decades, talks about what coming out might mean for her music, and questions both the internalized transmisogyny she's identified in herself as well as the harassment and violence she has experienced over the years from others.
Russom joined LCD in 2010 during the making of 2010's This Is Happening. Even aside from her work with LCD, she's an established name in music, known for creating custom analog synthesizers for James Murphy's DFA Records, her work with Delia Gonzalez and the Crystal Ark and her solo output, mostly under the name Black Meteoric Star.
Last year, after touring and recording with LCD, Russom took some time off from work, dating and social media apps to focus on herself. During that period, she found support in New York City's vibrant community of trans women and the space she needed to make the transition that was forty-two years in the making. To mark the occasion, Russom shared a new photo Pitchfork "that reflects how I feel comfortable expressing myself, feminine pronouns, and I'm using my old name."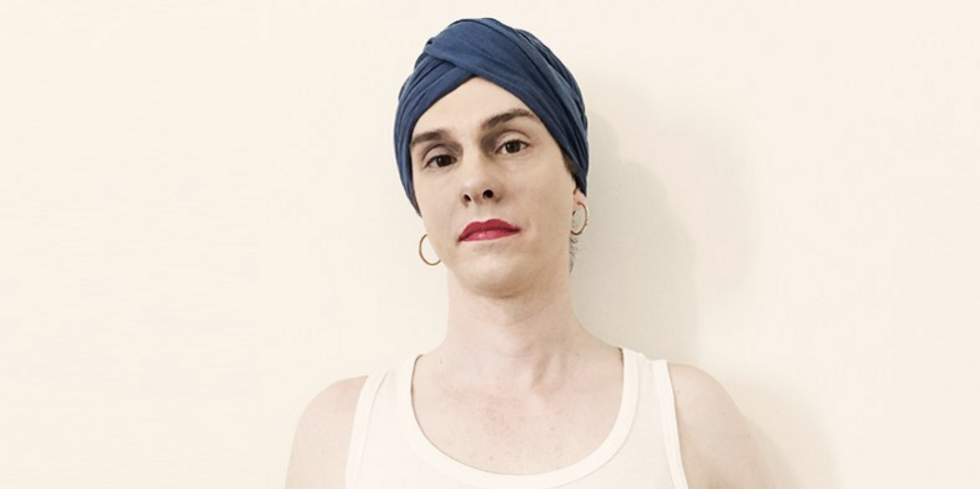 In the profile, Russom reflects on how the society we live in has shaped her perceptions of what it means to be trans:

"I had my own internalized societal prejudices. I have spoken publicly about trans rights previous to my transition, and if anybody would have asked me, 'Do you think a trans woman can be a synthesizer technician?' I would have said absolutely—a trans woman can do anything she wants. But I noticed as I started transitioning, there were all of this internalized transphobia and all kinds of other garbage that I actually carried with me.
With my transition, there was that horrifying realization of, 'Oh my god, this stuff gets to your blood.' I experienced transmisogyny towards myself. But there's also something wonderful about that too, because it felt like now I could see it. And if I can see it, I can accept it and say unfortunately, this is the reality of living in a dysfunctional culture. It made it really scary to talk to people and walk through a lot of self-doubt."
Russom also talked about how denying her identity both to the public and at times herself led to self-destructive behaviors like substance abuse. Of addiction, she said, "In the past, it consistently clouded or interrupted my ability to get into the kind of relationship with myself I needed to. I had to really work on that stuff and get it out of the picture."
She also credits the diverse community of trans women she's now linked to with helping her come into her own:
"Support groups should be everywhere in the whole entire world. Part of it is the blessing of being in New York City and part of it is that there have been people out there doing a lot of very hard work. Most of them, I would say, are trans-identified people of color. I feel a tremendous gratitude to know there are people out there—many of whom have much less of a degree of privilege than I do—who have been fearless enough to do the work."
Of the relationship between her identity, newfound sense of freedom and her music, Russom said:

"There may be people who are fans of either LCD or of my own music who really don't have any experience with these things. It's so easy to develop prejudices when you've never encountered a person in whatever group you're prejudiced against. I hope there's an opportunity to be of service and share my experience [in a way that's] true to the music."
Russom will DJ publicly for the first time as a trans woman on July 13th during Femme's Room, a monthly party celebrating femme and queer culture at Chicago's Berlin nightclub on the eve of LCD's headlining set at the Pitchfork Music Festival.
You can read the full interview here.

[h/t Pitchfork]
Image via Gavin Russom
Sign Up for the Morning PAPER
Music
Story by Justin Moran / Photography by Joaquin Castillo / Makeup by Alex Levy / Hair by Sergio Estrada / Styling by Carma Flores