Do you love Angry Birds, but hate orange-tinted, xenophobic blowhards? If so, we would like to introduce you to your new smartphone obsession.
The true American patriots of daydream. released Trump Dump earlier this week, a game in which players navigate a bald eagle around a set of walls, much like those that the billionaire would like to build on the U.S. borders. If the player can successfully avoid these obstacles, they are given the opportunity to repeatedly shit on the presidential hopeful. Eventually, the animate pile of Cheeto dust himself turns into a poop emoji, while still retaining his signature constipation grimace and goat wool hair.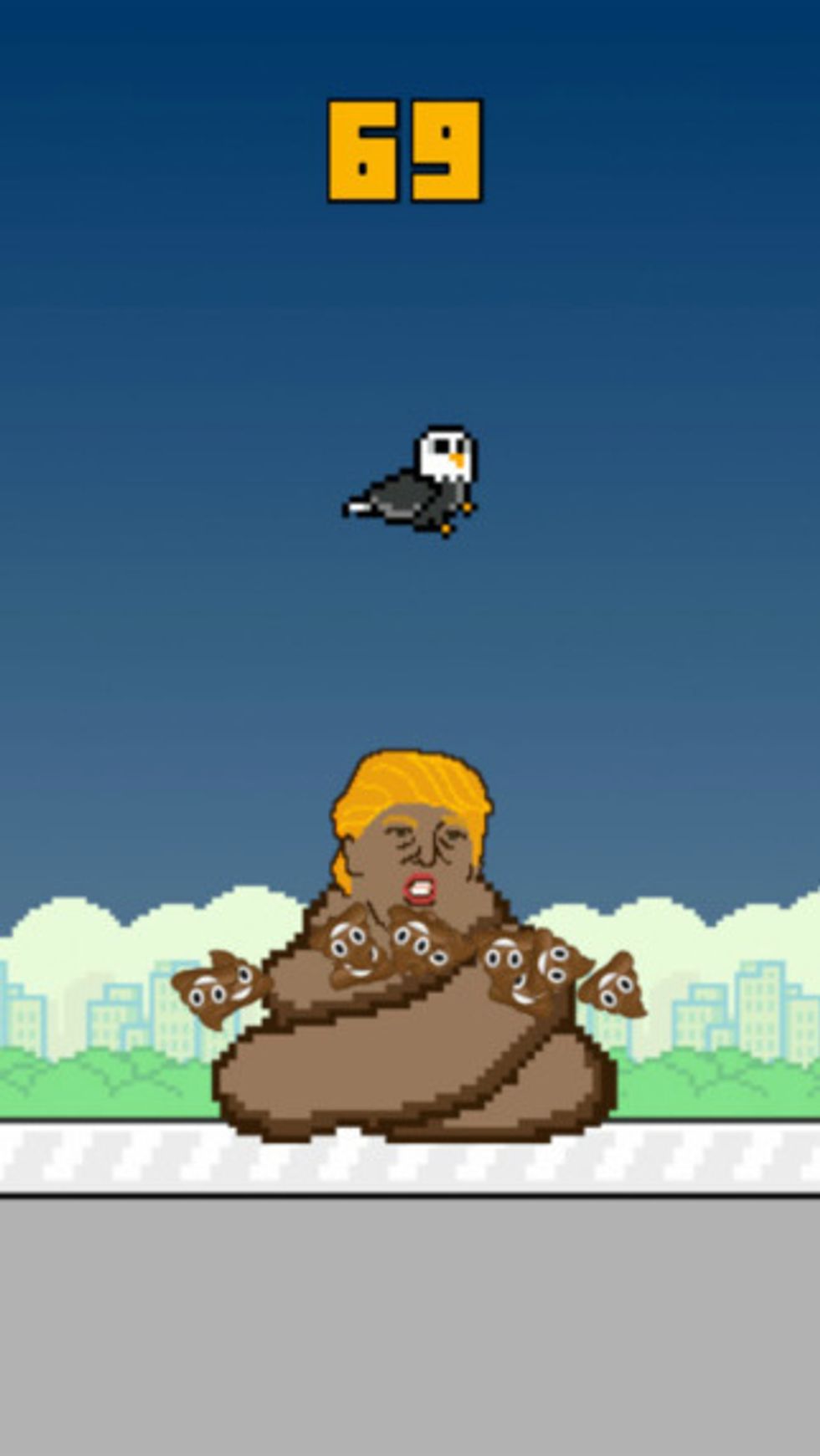 While the app is currently rated at a high four-and-a-half stars, some users have reservations. CamikkiS finds the game "Awesome but wrong," asking users, "....what if it was you being made fun of like this?" He has a point. We at Paper imagine it would feel almost as bad as having a presidential frontrunner suggest you should be forced to carry special identification to denote that you practice a stigmatized minority religion.
The game is free for download on Apple or Android, so do your duty as an American citizen and get it today. Now, when you're playing with your phone on the toilet, you can do your nation proud by taking an enormous dump on The Donald.