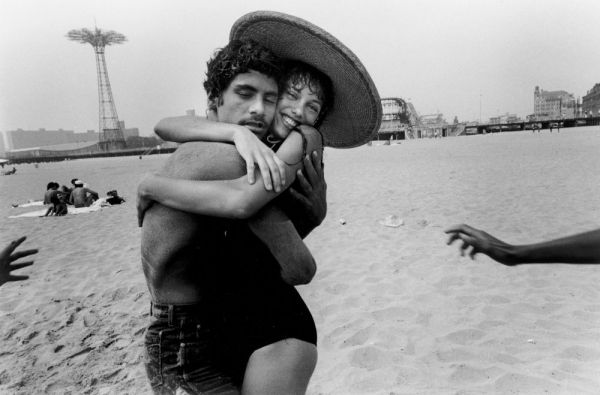 Via the Brooklyn Museum's "Visions of an American Dreamland, 1861 - 2008"
The Brooklyn Museum (200 Eastern Parkway, Brooklyn) opens their big Coney Island-themed show "Visions of an American Dreamland, 1861 - 2008" on November 19 with a member's preview, and then it's open to the public from November 20 to March 13, 2016. To accompany the exhibition, there's also a site-specific installation by Stephen Powers called "Coney Island Is Still Dreamland (To a Seagull)" and a show of Coney Island photos from the museum's collection.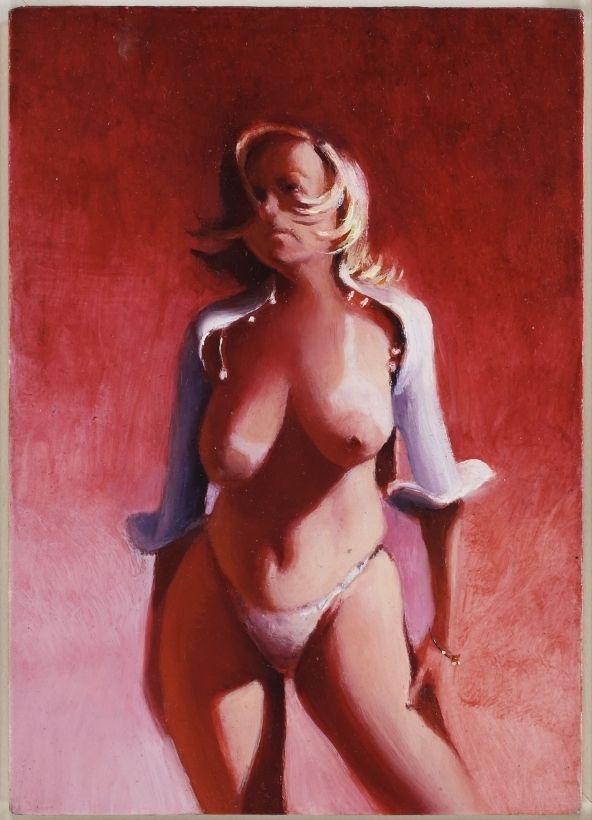 Lisa Yuskavage. Via SVA Chelsea's "Intimacy in Discourse: Unreasonable Sized Paintings"
SVA Chelsea Gallery (601 West 26th Street, 15th floor) opens a big group show called "Intimacy in Discourse: Unreasonable Sized Paintings" curated by The Brooklyn Rail's Phong Bui on Saturday, November 21, 5 to 7 p.m., and up until December 22. Participating artists include Neo Rauch, Tery Winters, Lisa Yuskavage, Alex Katz, Lois Dodd and 25 others. This is part of a concurrent "small-scale" art show at MANA Contemporary in Jersey City.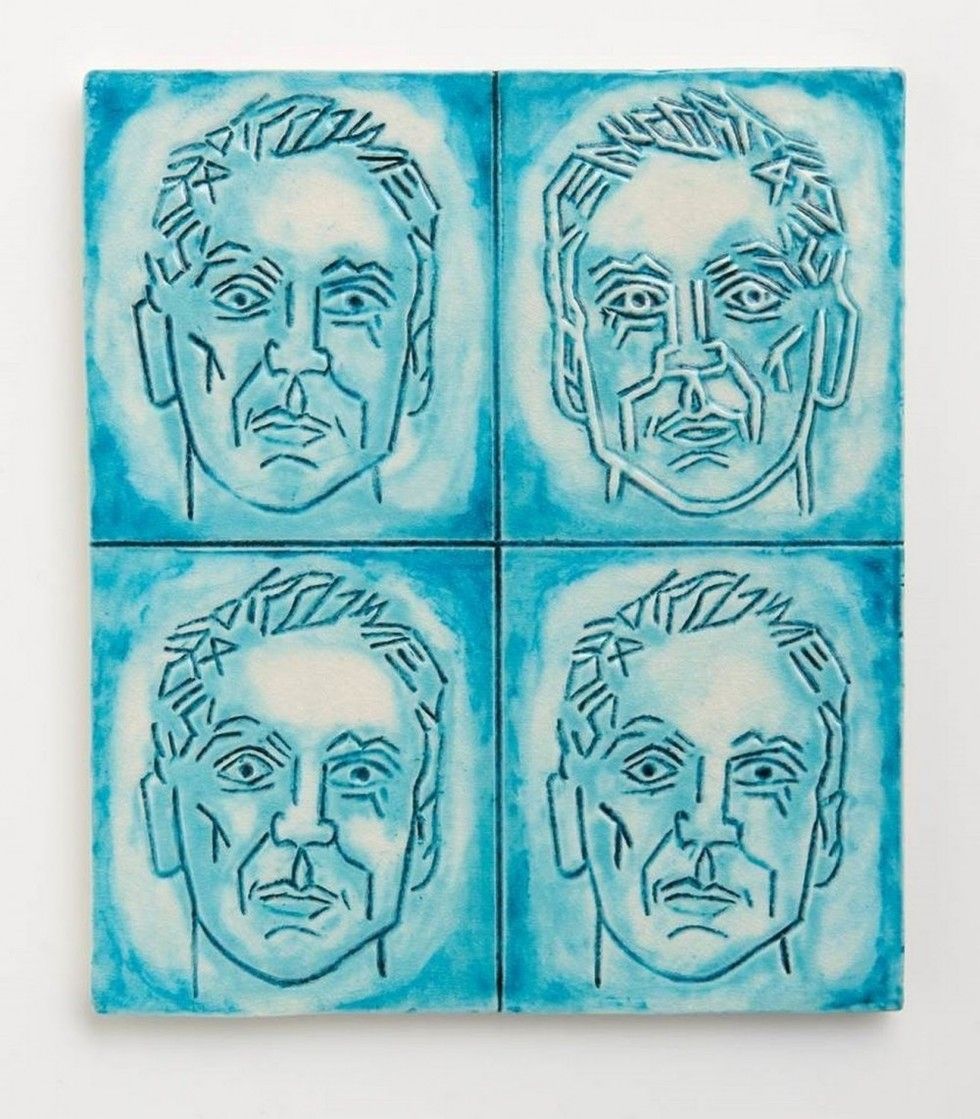 David's Mirror I No.2 Glenys Barton. Via Flowers Gallery's "Small Is Beautiful"
Coincidentally, there's another "small" opening on Thursday, November 19, at Flowers Gallery (529 West 20th Street). "Small is Beautiful: New York 2015" is the 33rd edition of the gallery's group show featuring over 80 artists, with each work smaller than 9 X 7 inches. On view until January 2nd. Flowers' London space simultaneously picks up on the theme.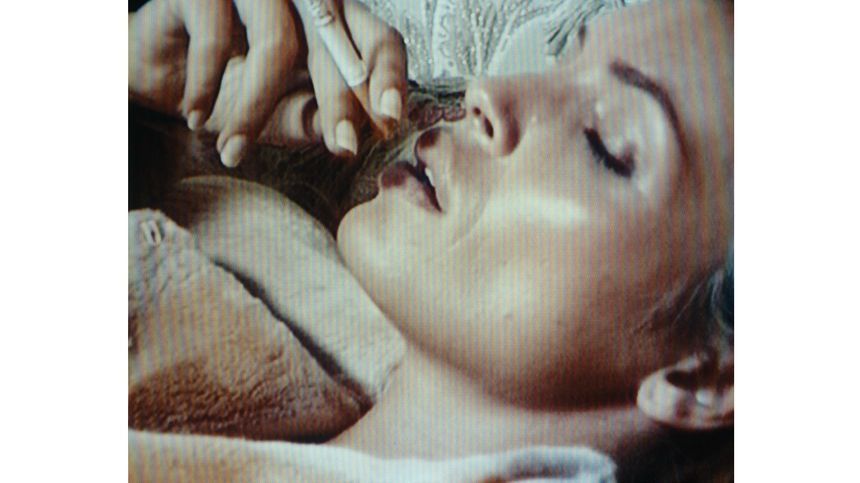 Michel Comte via MILK Gallery.

MILK Gallery (450 West 15th Street) hosts a retrospective of photos by Michel Comte, opening on November 19, 7 to 10 p.m., and on view until December 23. The exhibit honors the Swiss photographer's long-running collabs with MILK, as well as the studio's 20th anniversary. Damiani is publishing an accompanying photo catalogue called "Michel Comte and Milk: A Collaboration."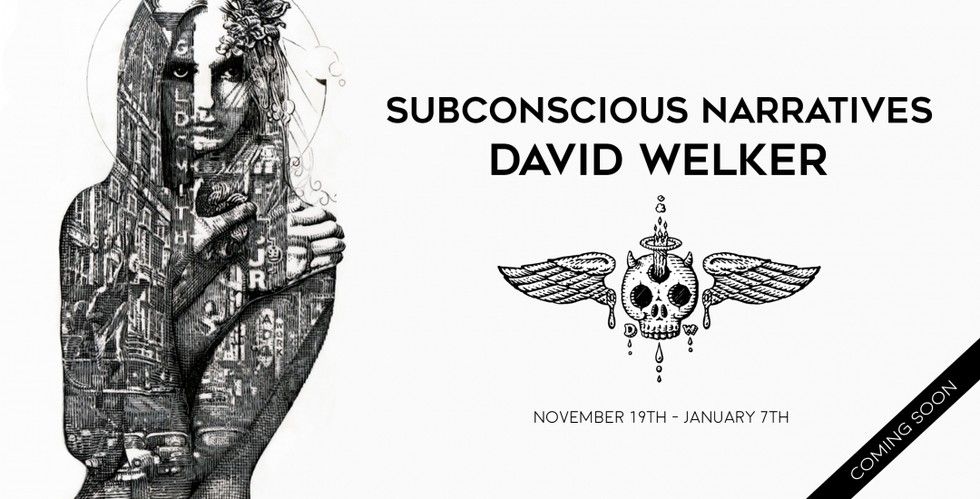 David Welker via Hoerle-Guggheim.
The Hoerle-Guggheim Gallery (527 West 23rd Street) opens a new exhibition, "Subconscious Narratives," by New York-based artist David Welker on November 19th, 6 to 9 p.m., and up until January 7th. The artist is known for creating psychedelic-style "visual elements" for recording artists including The Grateful Dead, Pearl Jam, The Black Keys and many more. He's currently doing the poster for the sold-out Phish concerts at Madison Square Garden in December.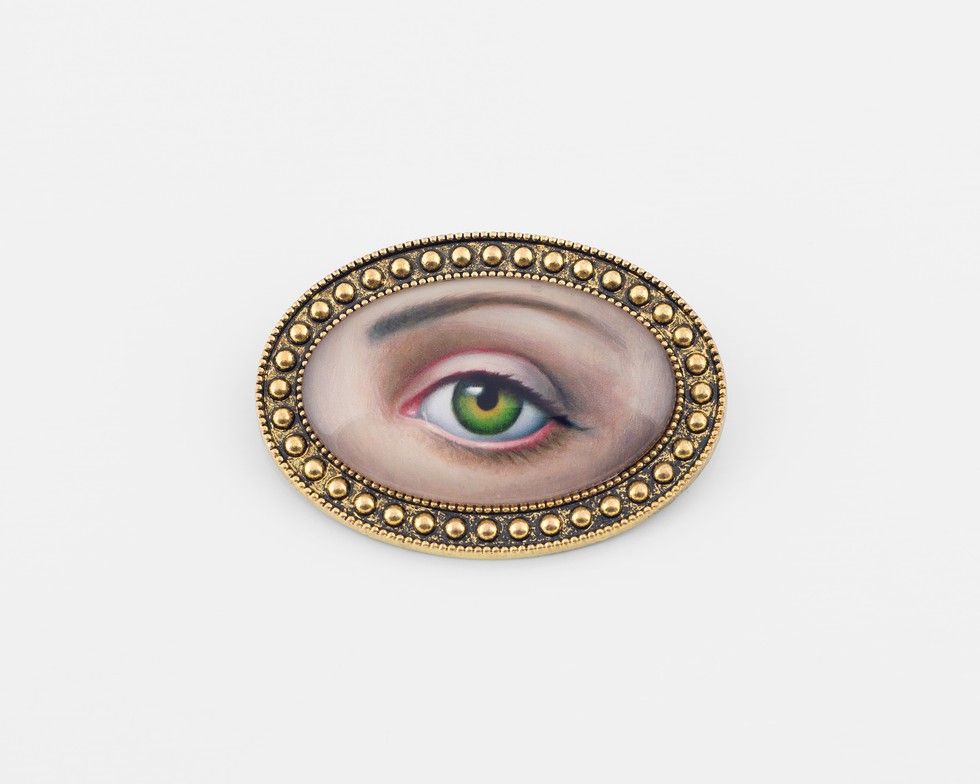 Mark Ryden via Paul Kasin Gallery's PK Shop
The Paul Kasmin Gallery's PK Shop (297 Tenth Avenue) opens their annual "Yuletide" shop featuring a winter installation and new editions by Mark Ryden on November 19th, 6 to 8 p.m. Along with tasty "sweets and treats," the shop will stock works by Will Ryman, Deborah Kass, Max Ernest, Saint Clair Cemin, Erik Parker, Nir Hood and others. It's open until December 23rd. Ryden's next show, "Dodecahedron," at Paul Kasmin Gallery (293 Tenth Avenue) opens on December 10.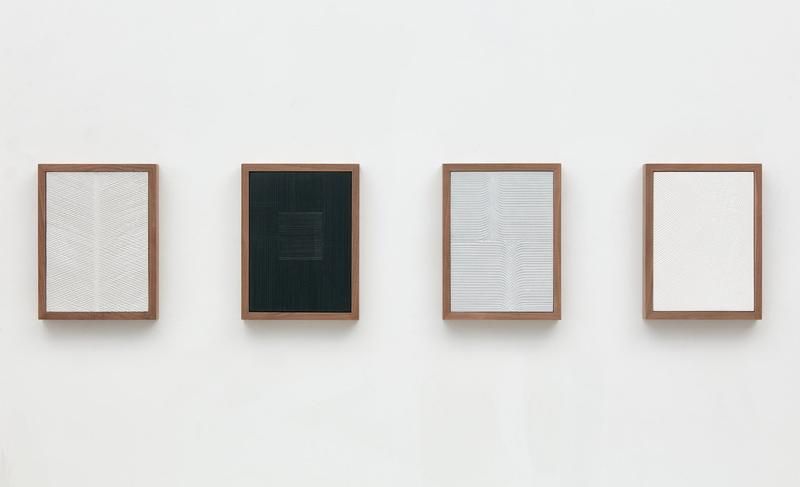 Anthony Pearson via Marianne Boesky Gallery
Marianne Boesky Gallery (509 West 24th Street) opens a show of new works by the L.A. artist Anthony Pearson on Thursday, November 19, 6 to 8 p.m., and running through December 23. The works are part of his Plaster Positive and Etched Plaster series, "embodying qualities of sculpture and painting."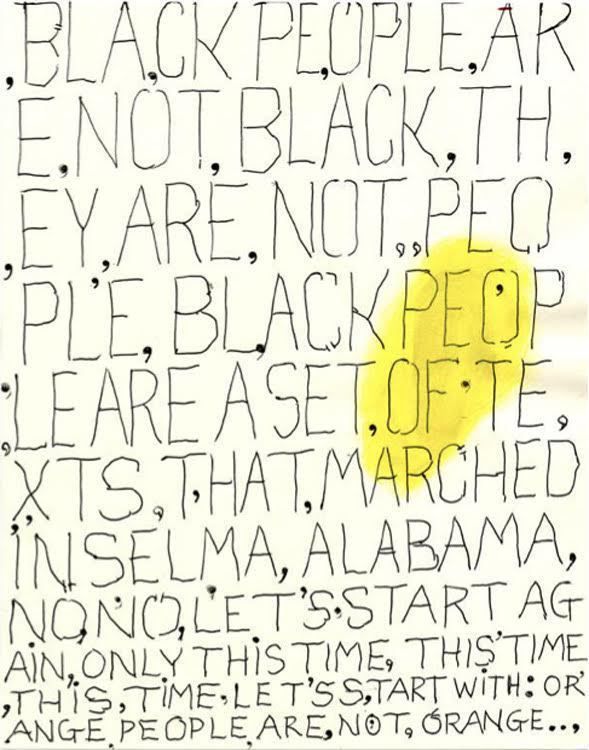 William Pope L.'s "Bla,ck Pe,ople, Are, Not, Black, Th,ey Are, Not,, People, Bl, ack People Are a Set, of Te,xts, That, Marched In Selma, Alabama, No, No, Let's Start Again, Only This Time, This Time, This, Time, Let's S,tart With...:" Via PIEROGI's "Identities:

PIEROGI 177 North 9th Street,Brooklyn) opens a group exhibition, "Identities," on November 20, 7 to 9 p.m., and up until December 23. The show features recent work by 10 artists who use imagery to "create narrative structures around identity."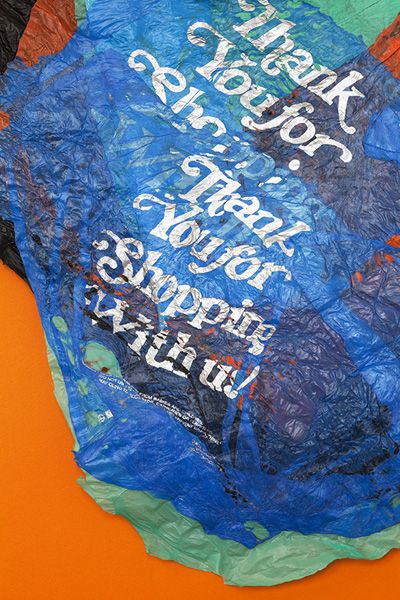 Miranda Lichtenstein via Elizabeth Dee Gallery's "more Me than Mine"
Elizabeth Dee Gallery (545 West 20th Street) opens "more Me than mine," new works by New York artist Miranda Lichtenstein on November 21st, 6 to 8 p.m. and up until December 19th. Art in America described her photo images as "handsome to look at but difficult to interpret."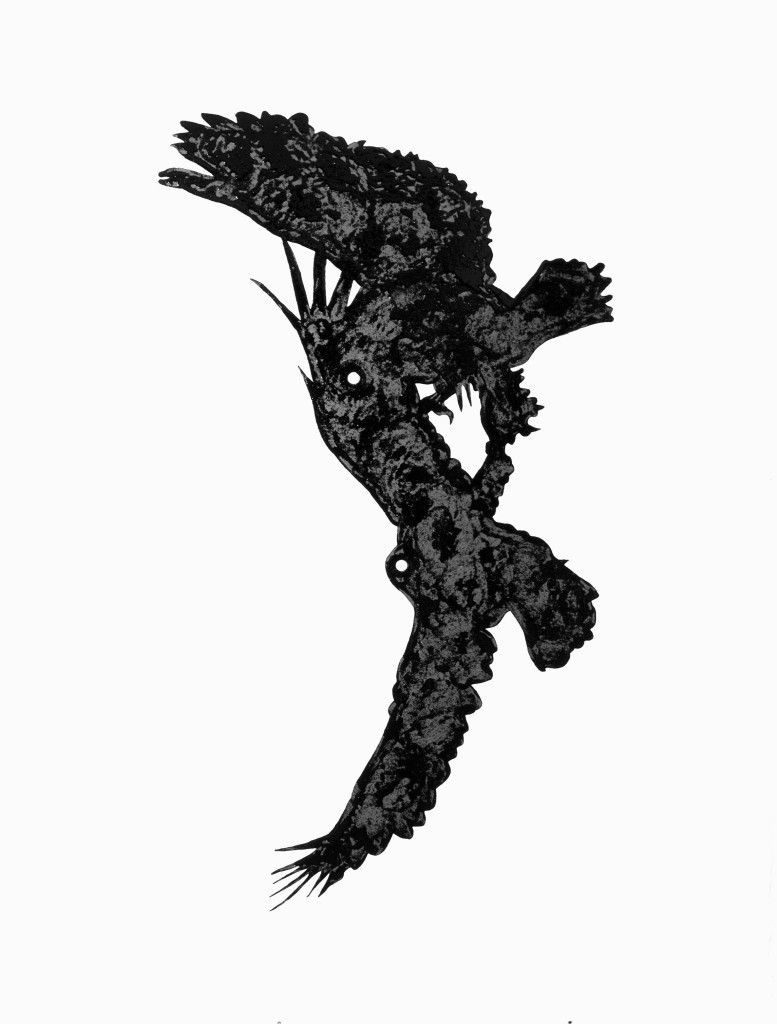 Jason Alexander Byers's "Love Birds" via Garis & Hahn

Garis & Hahn (263 Bowery) opens two new shows on November 19, 6 to 8 p.m.: "Love Birds," a solo exhibition by Brooklyn-based artist Jason Alexander Byers; and "Virtual Being," featuring 15 new mixed media works by Christopher Winter.


AND:

Cuban American artist Jose Parla () will be signing copies of his books including the latest catalogue for his two-part show "Surface Body/Action Space" on Thursday, November 19th, 6:30 to 7:30, at MoMA Design and Book Store (11 West 53rd Street).

FotoFocus and the New Museum (235 Bowery) co-host a panel discussion, "Robert Mapplethorpe: The Perfect Moment, 25 Years Later," on November 19, 7 p.m., in the museum's theater. The night commemorates the 25th anniversary of the photographer's controversial 1990 exhibition in Cincinnati. Kevin Moore from FotoFocus moderates the panel of leading curators and a legal expert.