Some wily young entrepreneurs are capitalizing on wealthy millennial's highly meme-able trauma by tracking down original Fyre Festival merch and selling it (for a fortune, no doubt) at a one-time pop-up in New York.
Related | Flaming Hot Mess Fyre Festival is Coming to the Big Screen
You'll remember this time last year Ja Rule teamed up with Jordan Belfort 2.0, twenty-something-year-old Billy McFarland, to organize a luxury festival in the Bahamas, promoted by supermodels, where tickets go for thousands a piece. When those who could afford the experience arrived on site, they found refugee tents, very little food, next-to-know bathroom facilities and wild dogs. In other words: chaos. Who wouldn't want to ironically pay tribute to the greatest scam of our generation?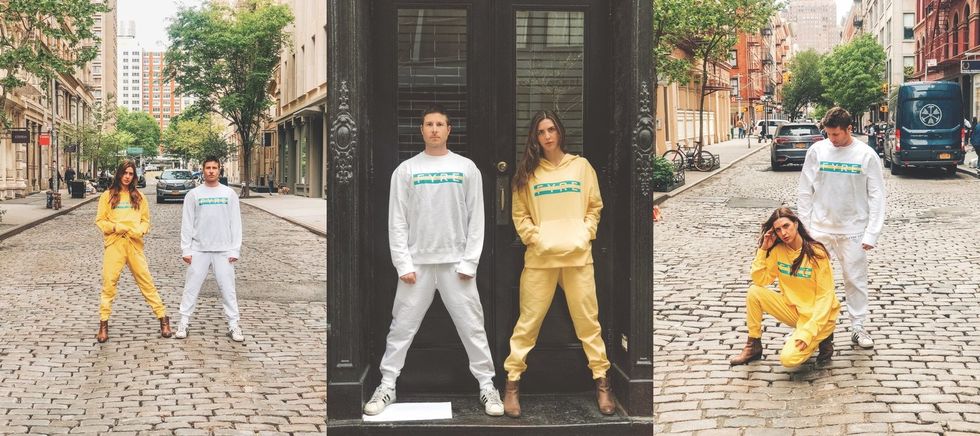 via fyremerch.com
At fyremerch.com you can sign up to attend the event (you might even get a discount for subscribing), otherwise head over to 873 Broadway, 6th floor, until 6pm today to cop yourself some stuff that you might be able to make a real profit off in a decade's time. Mom, it's an investment!
Otherwise, feel free to once again chortle at the reminder that Fyre Festival was a thing that (kind of) happened.
I forgot about fyre festival and now I'm laughing all over again https://t.co/gaxKxmghdZ

— ivy (@ivy) 1520381974.0
Image via Instagram
Sign Up For The Morning PAPER