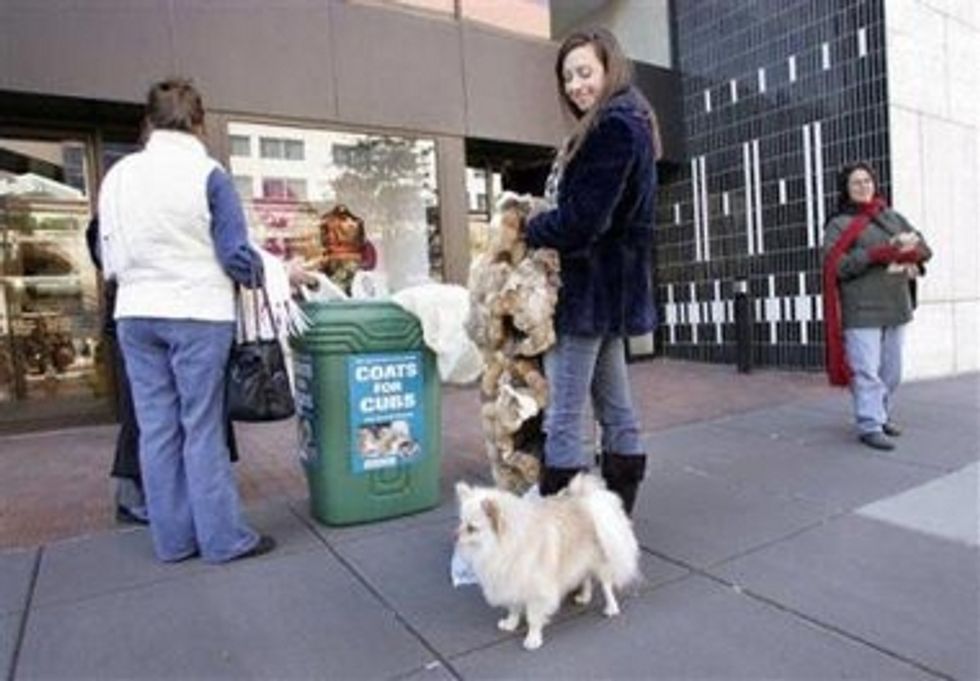 Oh kids! MM is sorry he's been laying low in the blogosphere these days! But he's back with a vengeance and will be blogging his head off.

Today's cruelty-free blog is from last friday's Cruelty Free Friday from the Humane Society. They asked people to donate old fur coats which will then be 'distributed to wildlife rehabilitators to use as bedding and nesting for animals in their care'

Isn't that nice that granny's old mink can be used as a bed for some poor wild animal being reintroduced into her natural habitat.

This photo shows Ashley Owens and her dog Bubbles in Bethesda, Maryland. The photo is by Gerald Herbert.

Now come on, which other blog combines cruelty-free pets, naked men of all nations and royalty? MMBlog is freaky uniquey!!!!!