I'm not going to ruin any other secrets or surprises about Netflix's new Full House reboot Fuller House--I will tell you that it's shockingly off.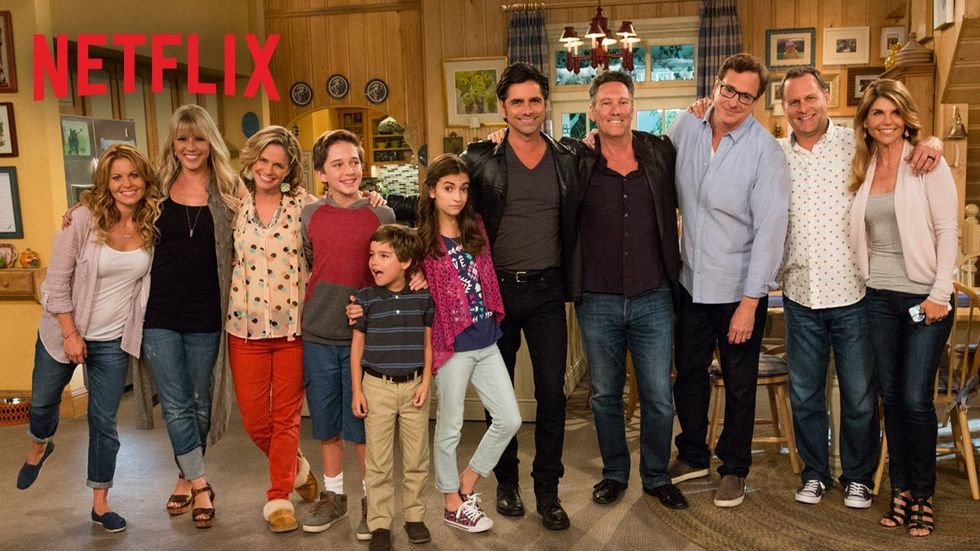 Both horrible and fun (the reviews are mostly bad) Fuller House is...just strange; a pile of spray-can whipped cream in the corner of your bedroom whose presence dumbfounds you..but there it is.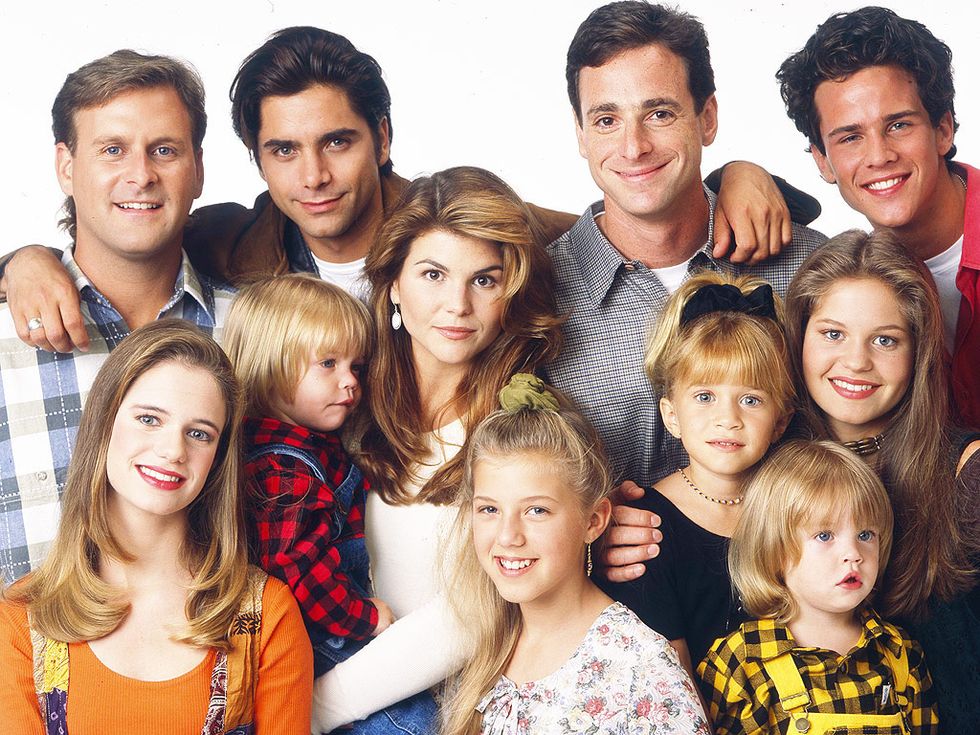 Sweet, and uneven. and inherently menacing...slowly spreading out as it loses its oxygen.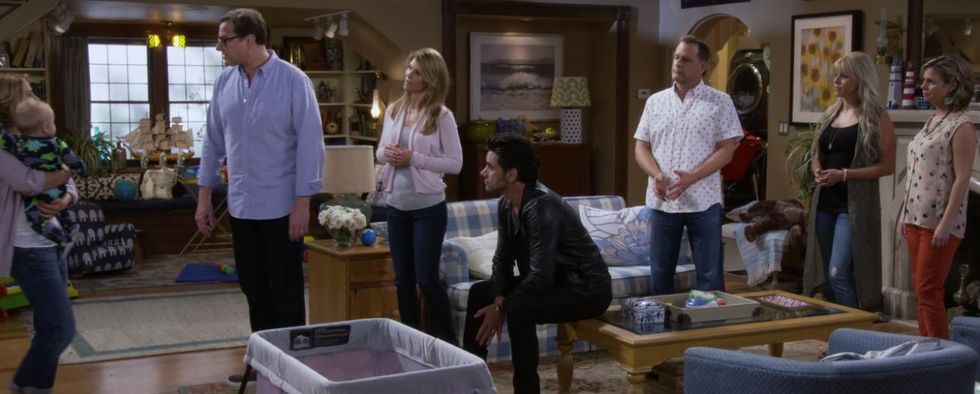 Regardless of the oppressive, forced nostalgia, there is one genuinely "OOP!!!!" moment that happens 4 minutes into episode one.

Stephanie Tanner (Jodie Sweetin) returning home from a DJ gig in London (yeah--Stephanie is a fucking DJ) she asks her dad, Danny (Bob Saget), about the whereabouts of her younger sister, Michelle (MK/Ashley Olsen).
"Where's my little sis?" She asks.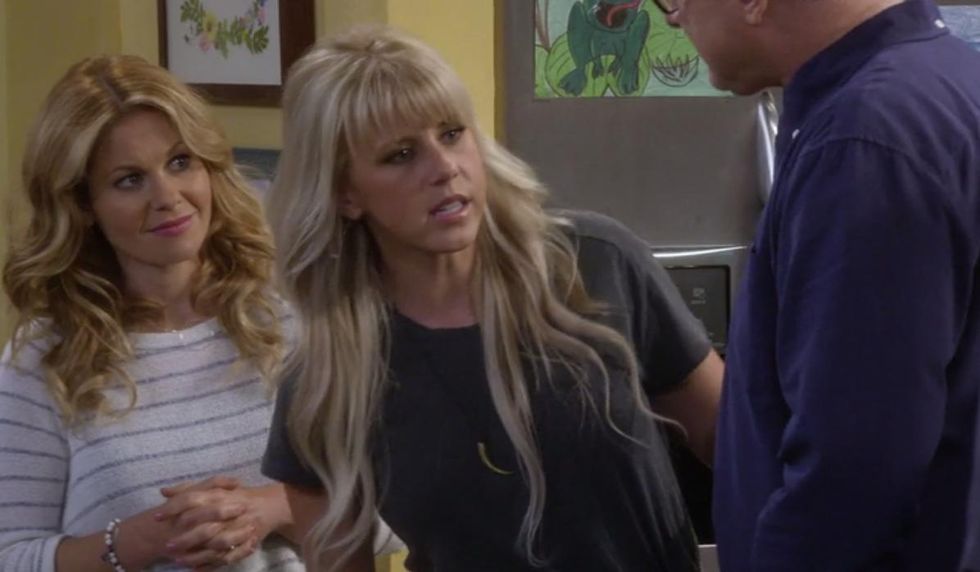 "Well, Michelle sends her love but she's busy in New York running her fashion empire," Danny replies.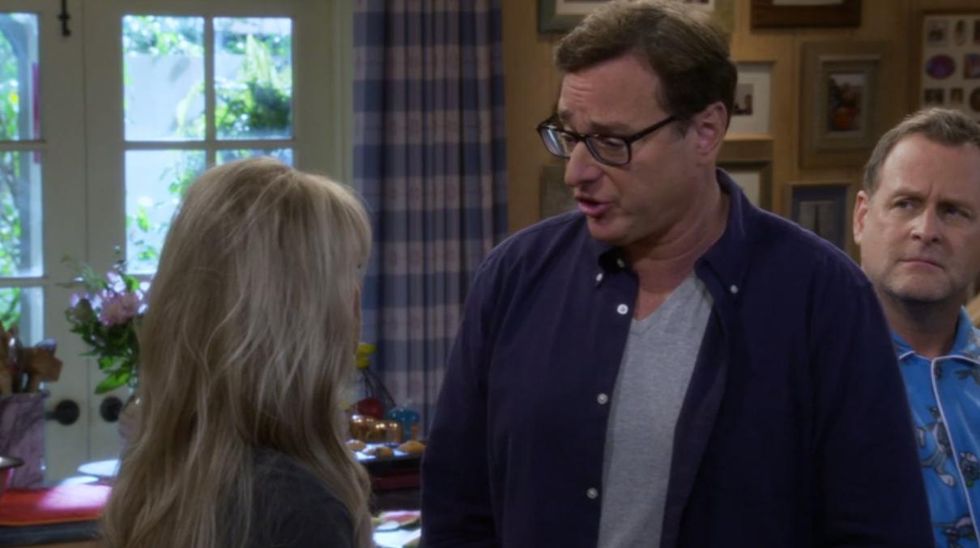 Then this happens.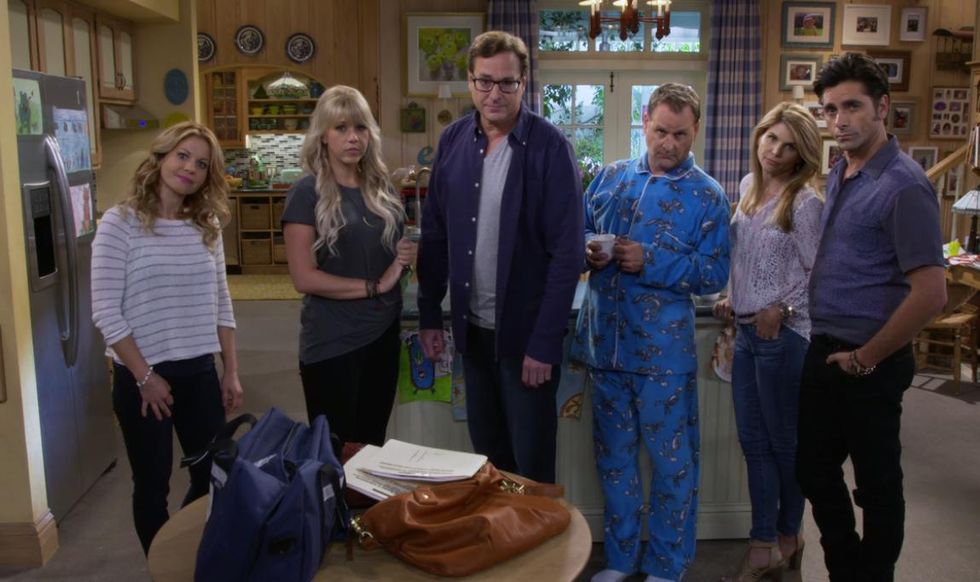 It's almost ASKING BuzzFeed to write "You Know You're a 90s Kid if This Moment From the Fuller House Reboot Made You Go "Omg!!!!"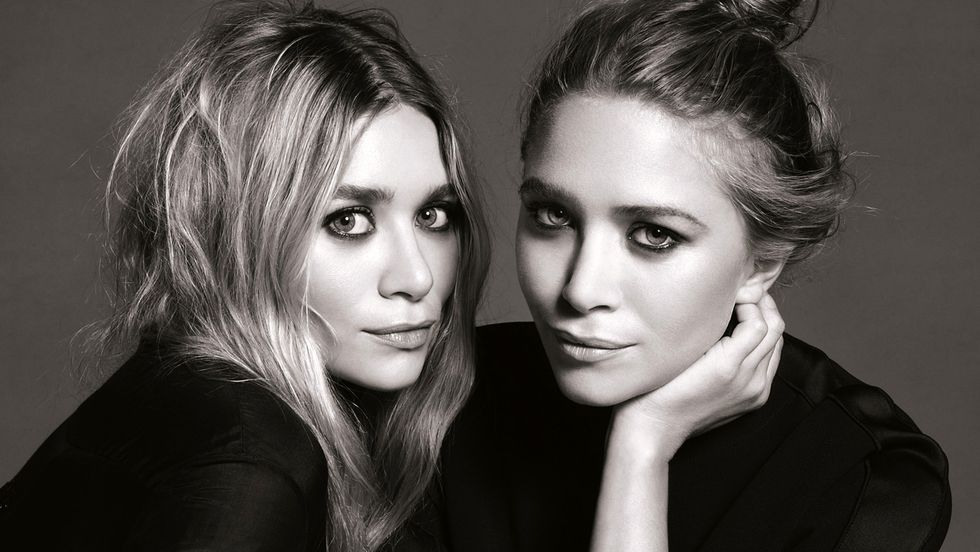 But I will admit, I did mutter, "Oh!"
Chances that the O Twins even have Netflix?
Slim to cigs.