This weekend is the Brooklyn edition of the Afropunk Festival -- a two-day festival that focuses on music, but also includes readings, fashion and well most near anything at the intersection of art and blackness. This year marks the first time the festival is charging people for entry, which drew some backlash, but, with a bill that includes, on one night, Grace Jones and Lauryn Hill, only to follow with Lenny Kravtiz, it makes sense that organizers might need a little more cash coming in. The line-up of the festival highlights the amount of music coming from various black artists across genre lines. Today we put together a small guide of who to see this weekend.

Saturday: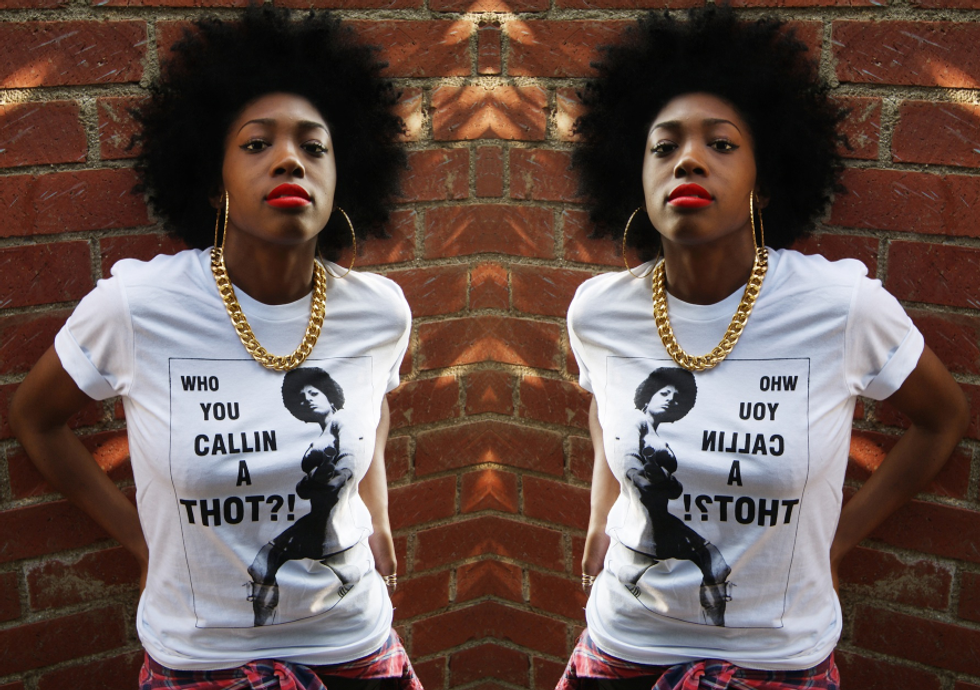 The SpinThrift Market
The festival begins in the early afternoon, and in case doesn't want to spend nearly ten hours hovering around festival stages, the SpinThrift market, which will be featuring an array of vendors, will be a good place to start. Wares range from the political apparel of Sucka Free Tees and False Prophets to the jewelry of Fanta Celah and Jewelsziah.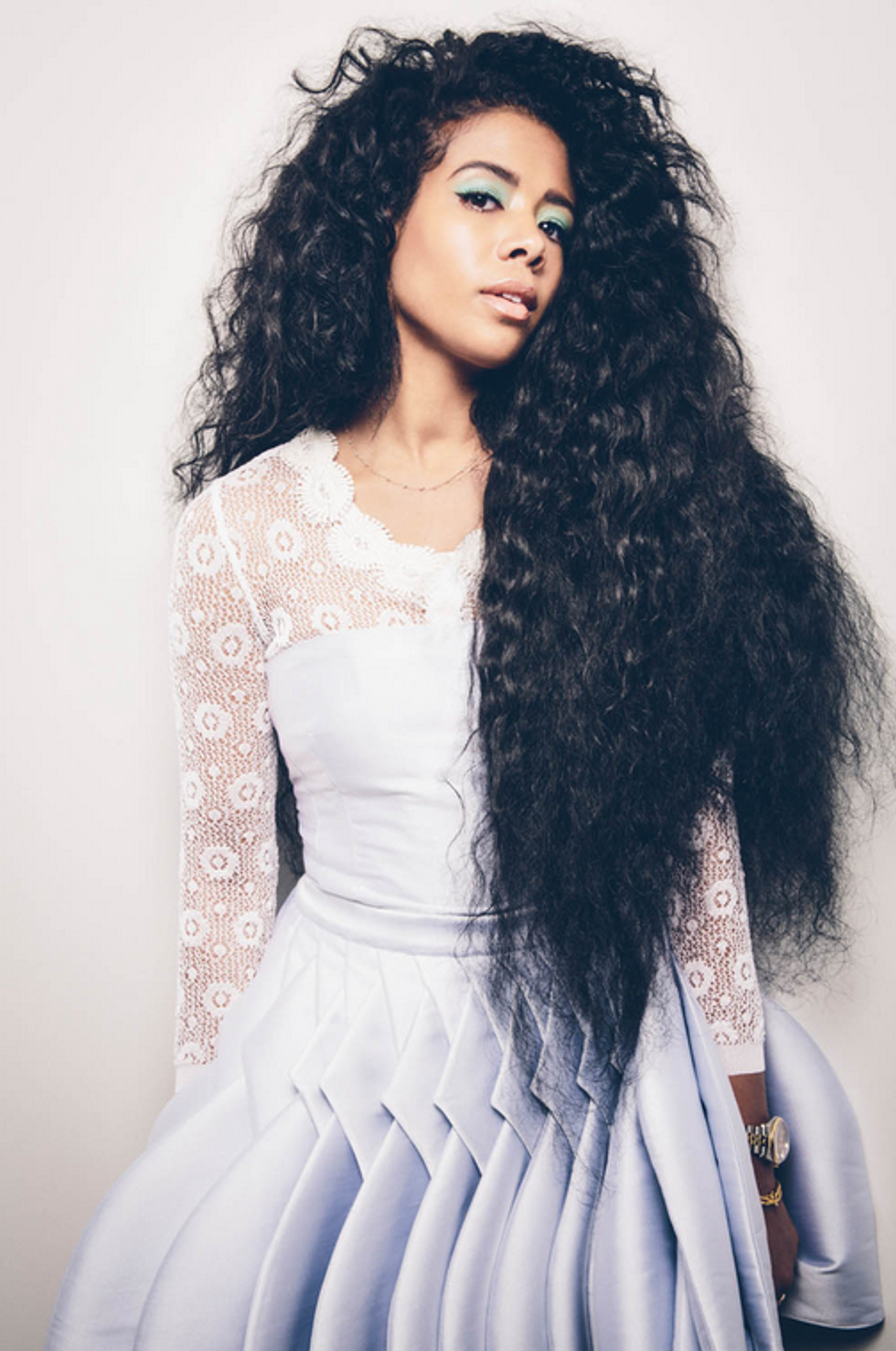 Kelis -- 5:45pm (Green Stage)
More than a decade since she was making hits with the Neptunes, Kelis has gone further down an electronic based musical path. But such a shift is an exciting one, as Kelis never lost the desire to be on the top of the latest trends.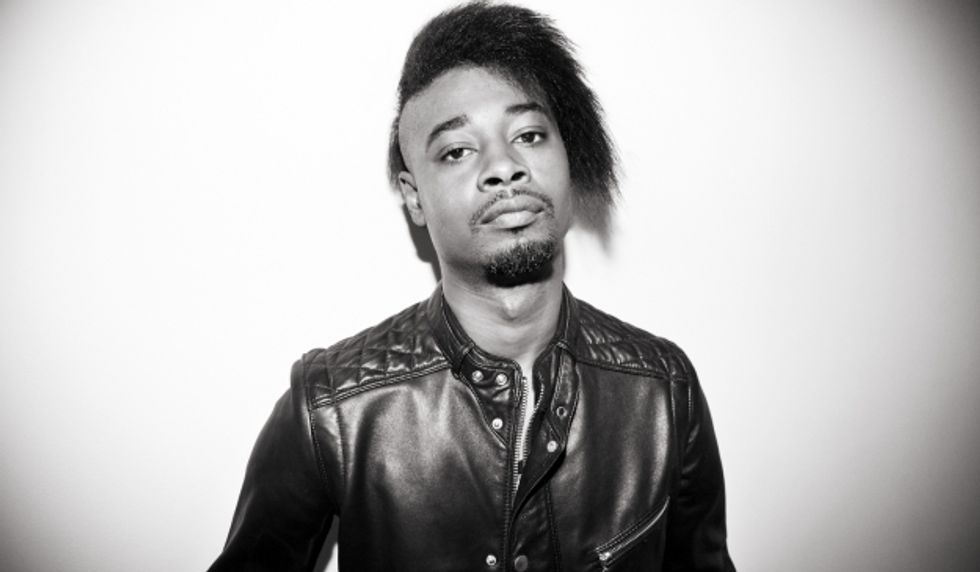 Danny Brown -- 7:20pm (Red Stage)
Danny Brown can make you want to party, rip out your heart out, or get as raunchy as Uncle Luke circa 1986, all within a couple of songs. The Detroit rapper's rise to fame in part was predicated on his live performances that are not simply him leaning on his backing tracks, but instead he performing with the energy of a punk band.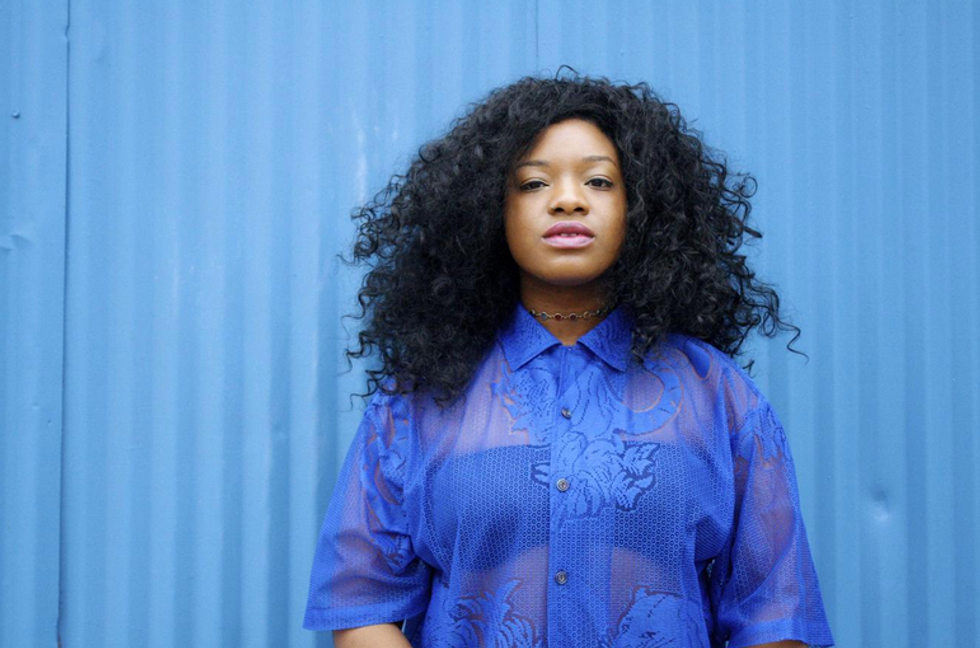 Uniiqu3 -- 8pm (Gold Stage)
There are a number of DJs and producers this year at Afropunk, but Uniiqu3 is one that shouldn't be missed. The jersey club producer has been making hyperactive remixes and mixes for years, yet only recently has the rest of the country caught up to her great music made by Uniiqu3 and the Brick Bandits crew.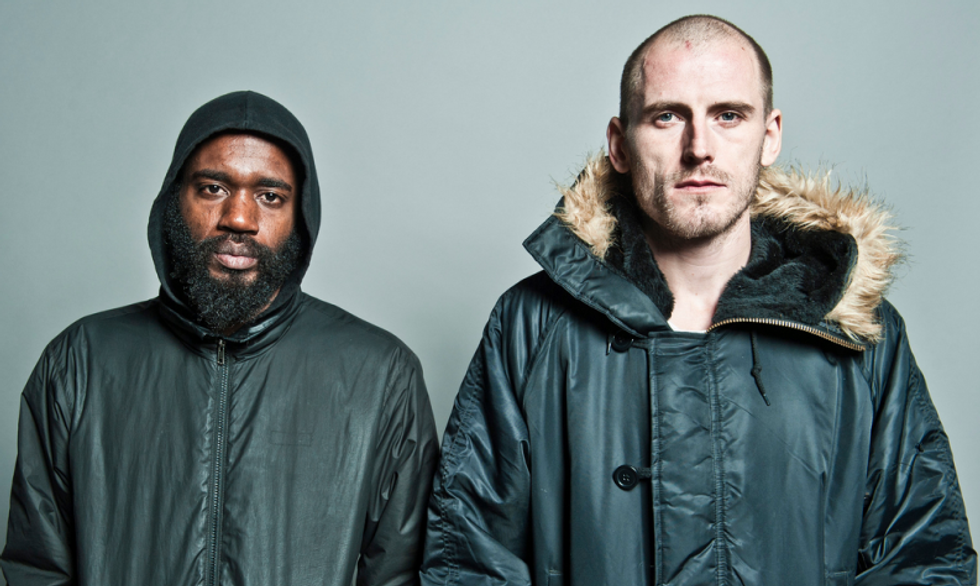 Death Grips -- 8:25 (Red Stage)
One of the most baffling groups of the decade also provides (or maybe doesn't) one of the most baffling live performances. You could go. Or maybe not. Or maybe so.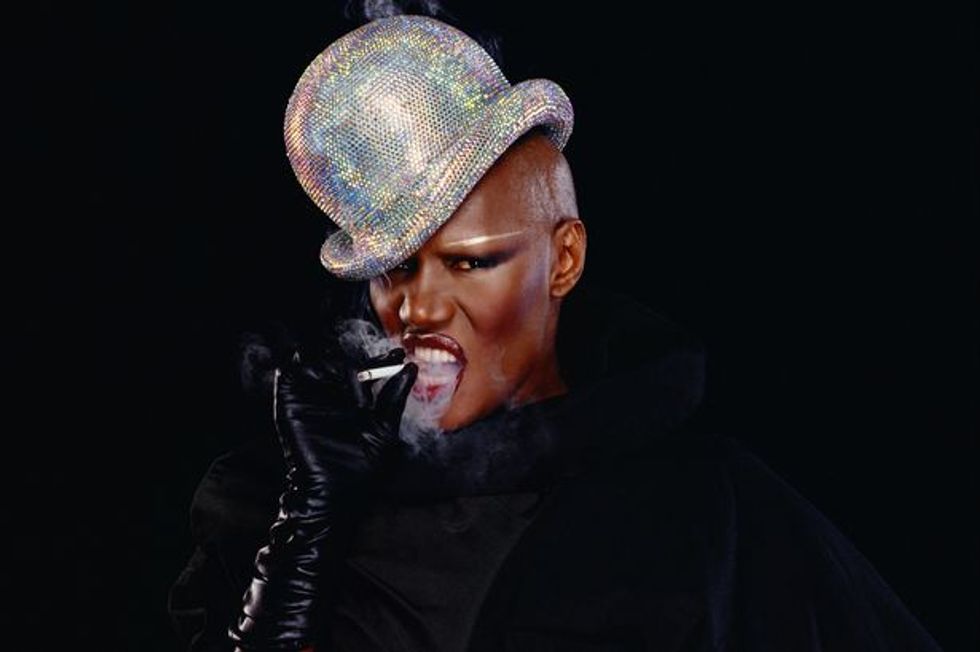 Grace Jones -- 9:30pm (Green Stage)
Don't go to Afropunk and miss this living legend. That's all that needs to be said on the matter.

Sunday: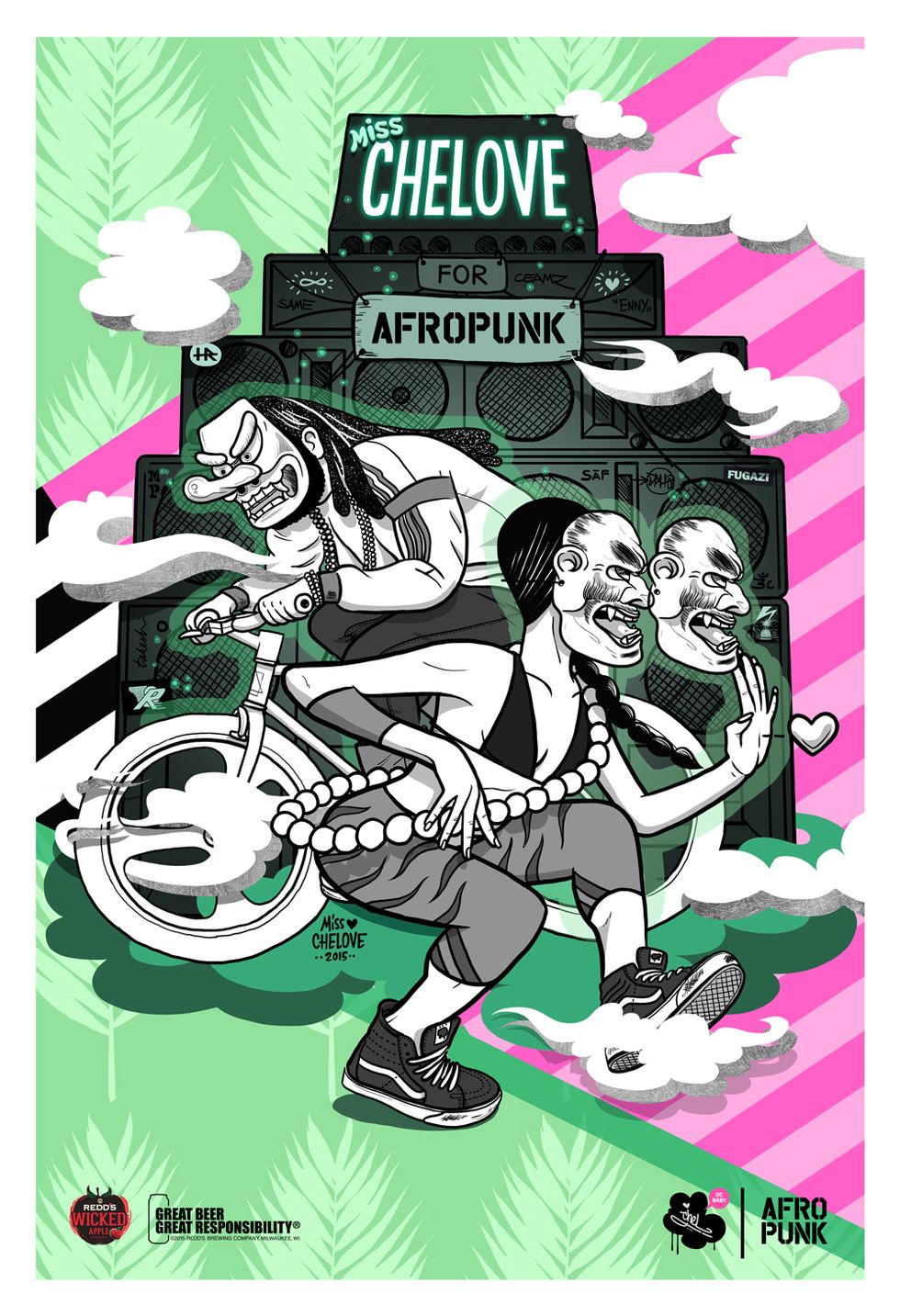 The arts
Art is so central to the Afropunk Festival. Because time flies at music festivals -- between running between stages, waiting in line for food and for bathrooms -- make sure to devote some time to the festivals several exhibitions. Take that moment to absorb some of the art from artists like Cita Sadeli "Chelove," Miguel Ovalle and Brandon Sadler.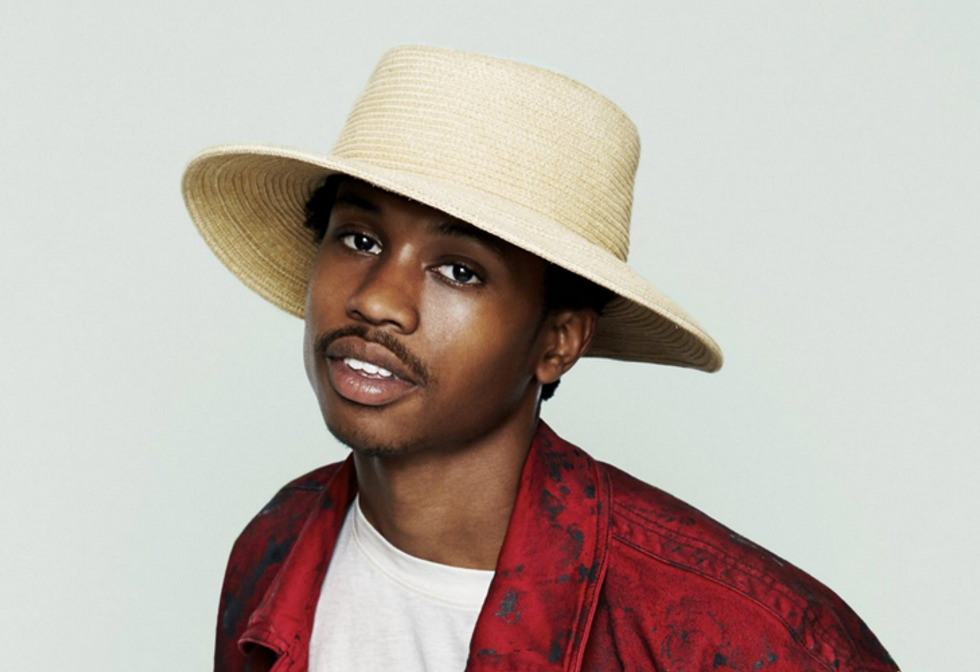 Raury -- 4:15pm (Red Stage)
The young multi-instrumental teen saw his fame and attention rise so quickly that he sly wore an "Industry Plant" shirt when he appeared on the XXL Freshman list. Of course he isn't a plant sent by the record industry to destroy the world through genreless jams. (Is he rock? r&b? Funk? Gospel? Zydeco?) Though wouldn't this be a more exciting place if he was an invader sent down to destroy the musical world?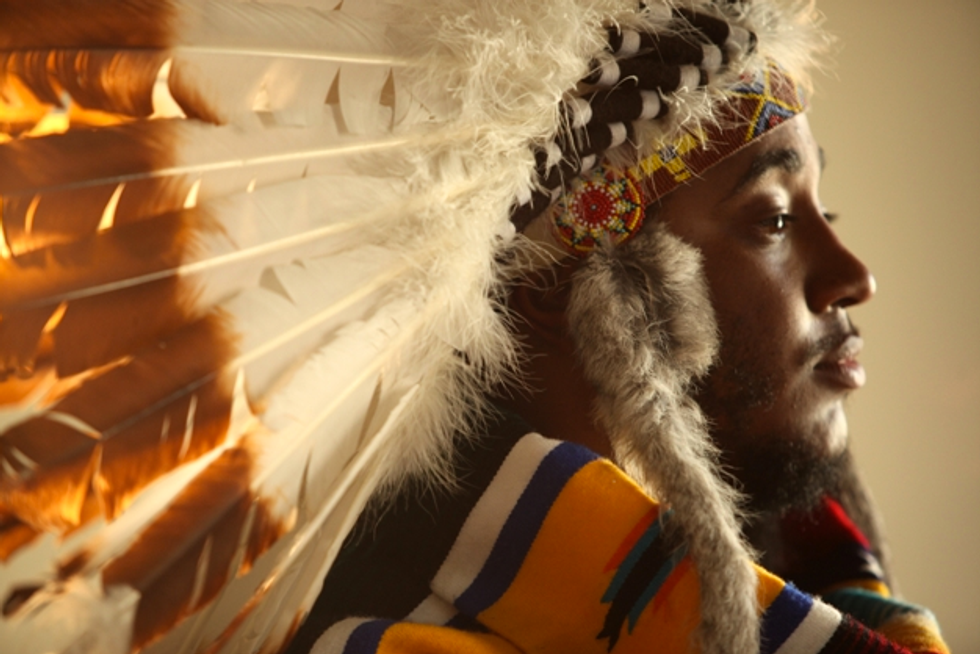 Thundercat -- 4:45pm (Green Stage)
Kendrick Lamar's sprawling To Pimp a Butterfly is an album that ranges the last nearly of 70s of black music, yet it's Thundercat who steals the show in the opening with his bass playing on "Wesley's Theory." THUNDERCAT IS A KING.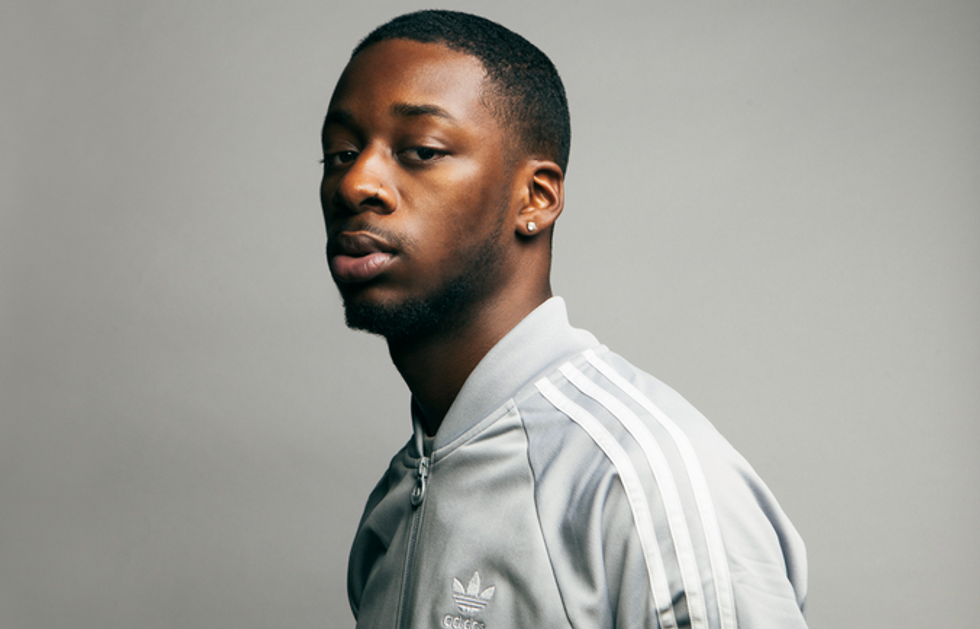 Goldlink -- 5:15pm (Red Stage)
The DC rapper kept his identity hidden for a while, a strange choice for someone who makes hyperactive rap-infused with dance music. A rapper with such a vibrant style of music might be expected to be more outgoing to the public, yet he was reclusive. Thankfully, as a live performer he lives up to the spark that runs through his work.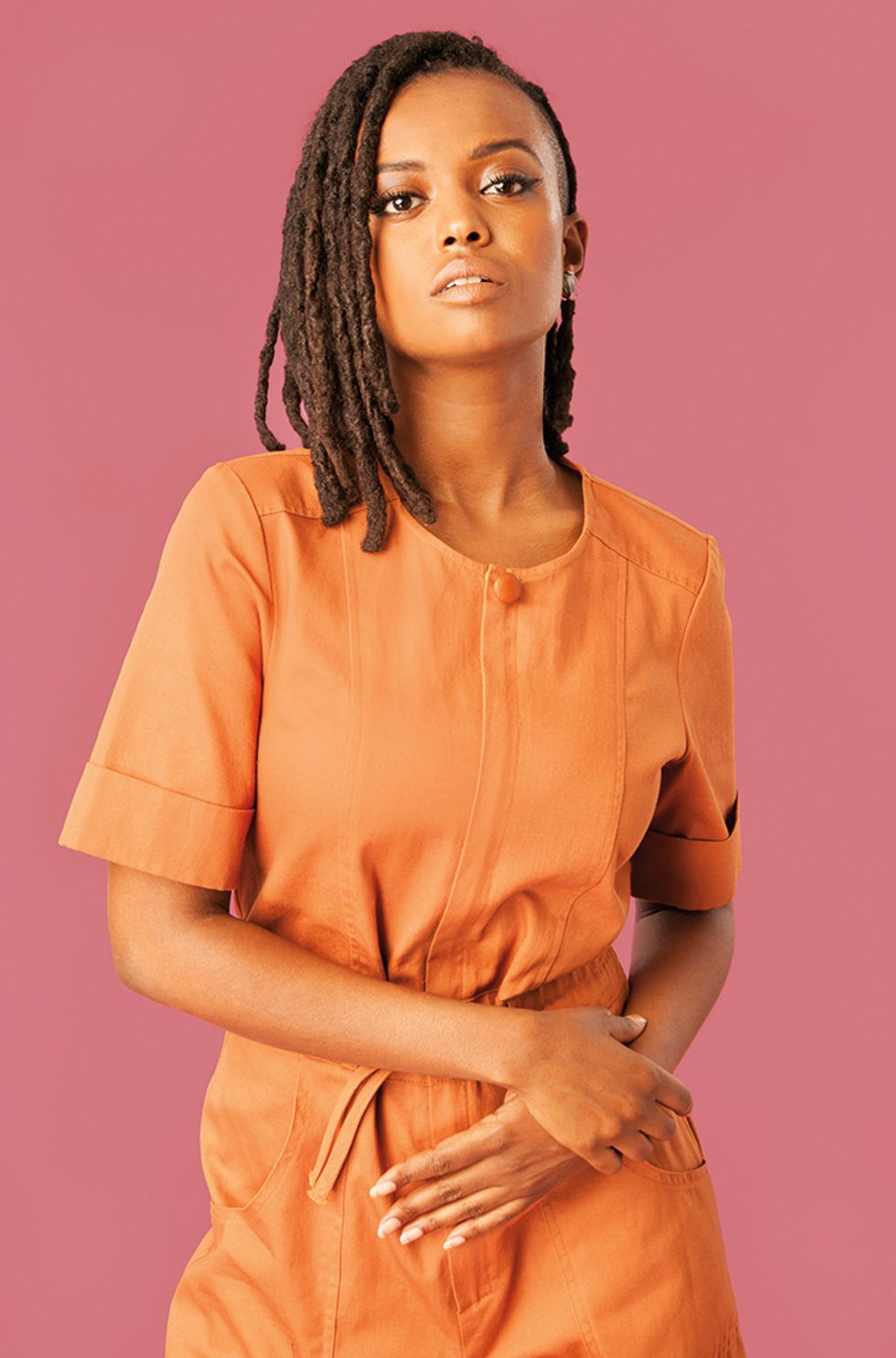 photo by
Diggy Lloyd
Kelela -- 6:15pm (Red Stage)
The r&b singer
came to prominence through her collaborations with the Night Slugs and Fade To Mind crew of producers that included Bok Bok, Jam City, Nguzunguzu, Kingdom and more.
She just announced on Instagram
that her upcoming EP is finished, so perhaps she'll be premiering a few of these news tunes this weekend.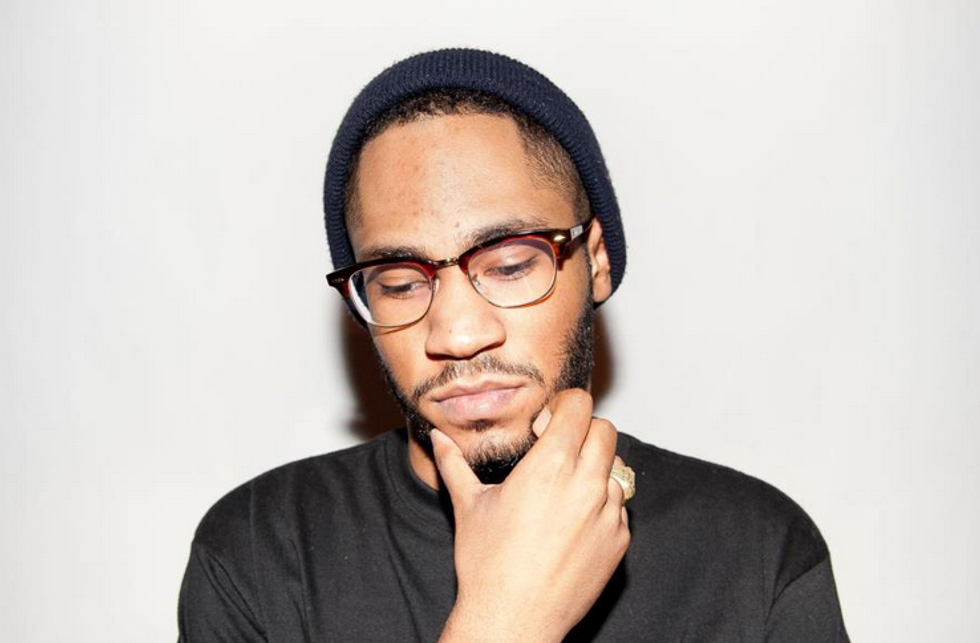 Kaytranada -- 8:15pm (Red Stage)
Since his teenaged years, the 22-year-old has done nearly everything one could ask of an producer. He's done his own solo releases, more remixes than one could possibly count and produced work for artist ranging from old-school (Mobb Deep) to the nu-school (Mick Jenkins). Given how busy he's kept the last few years, don't miss the chance to see him perform in front of people instead of sticking to the studio.