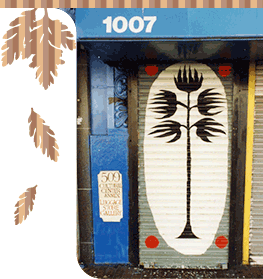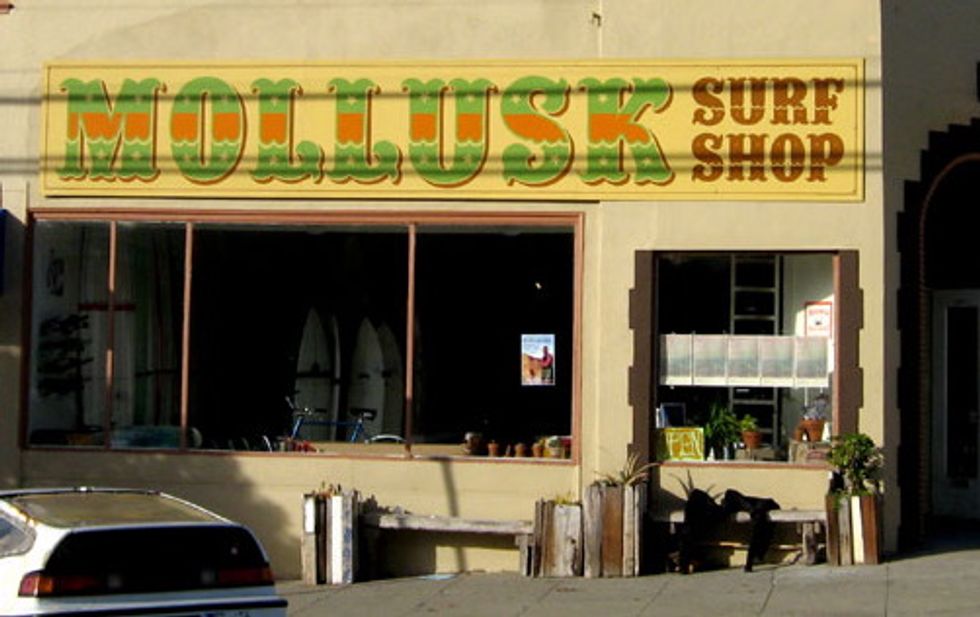 Yesterday was fun. Started out meeting my friend, artist Tauba Auerbach, for lunch at the Slanted Door in the Ferry Building. (amazing.) Tauba brought with her the amazing Laurie Lazer of Luggage Store Gallery fame. I have wanted to meet Laurie for years now and can't believe I've not met her till now. She's awesome. She and her partner Daryl have been running their awesome gallery for 20 years now out of a store front in a still-ungentrified, slightly shabby Market Street area (see the painted door above) and has launched careers of so many artists that have gone on to fame. Laurie and Daryl actually created a legendary show years ago that was the precurser to the "Beautiful Losers" show and helped define the super special moment in the Northern Cali school of art by showing kids like Barry McGee, Margaret Kilgallen and Chris Johanson. Tauba A was an intern there when she was a Stanford student and of course LS gave her her first show. I LOVED this woman Laurie.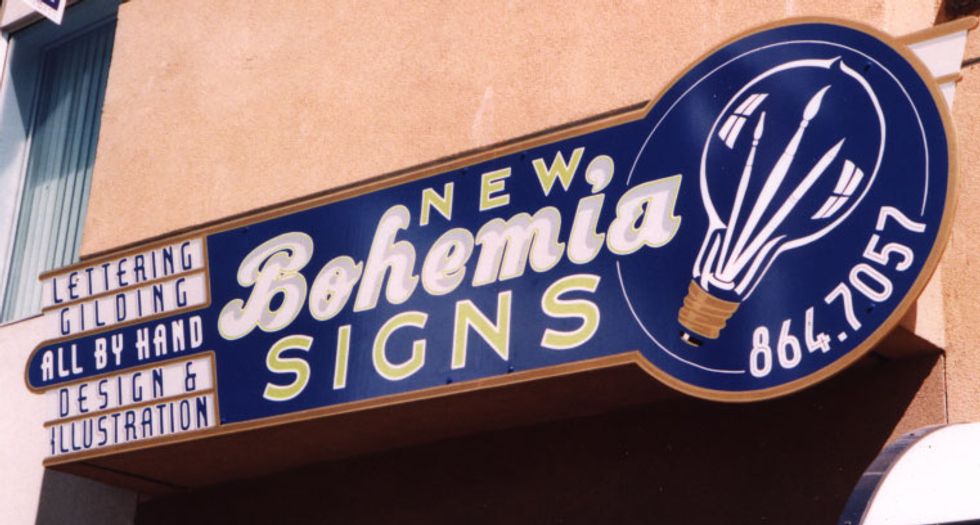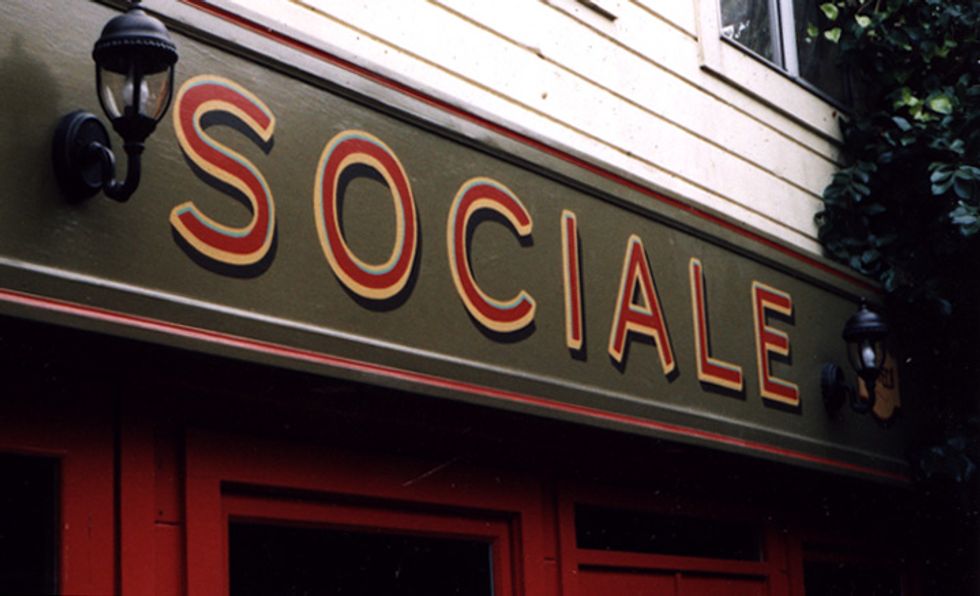 Inspired by my lunch, I then headed over to see artist/surfer Jeff Canham at his day job at "New Bohemia Sign store. I have been hearing about this sign store for a long time. It's one of the few spots left that makes hand-painted signs. The current owner, Damon Styler, who bought the store in 1999 from the old folks who were leaving the biz (he was an employee/artist working his day job there) paints signs for businesses of all sorts in town -- from lawyers offices to Ferry Building restaurants to clothing shops (both ordinary and hip). The cool thing is it seems to be a spot where a whole bunch of pretty interesting local artists seemt to work day jobs at. Tauba worked there when she got out of school (there are tons of signs painted by Tauba Auerbach all over town!) and now that her career has "taken off" she's passed her job to her friend Jeff Canham, another very super artist.
It was really fun to see this tiny spot. Damon was very cool and lets the artists working there use the space for their personal work at night and during off hours, so this is where Canham makes his art as well.
There is such a fondness by the kids for hand painted typography these days that it makes me smile. Maybe it has to do with some anti-tech notions, but nevertheless, I can see it in a lot of art these days -- from the work of Tauba, to Jeff to Steve Powers (who spearheaded the Dreamland Artist signpainting series in Coney Island). Very Cool. Pictured above are some of the signs from the New Bohemia Signshop as well as the front door of the Luggage store!