Sometime early this century I invited Frieze magazine editor Amanda Sharp out to lunch. I took her to a glassed-in tablecloth joint down near the water in Battery Park. The location was good for a visitor from London, I thought, and close to the Artnet offices, where I had my own upstart magazine going. With Matthew Slotover, her partner in founding Frieze in 1991, she was soon to launch the Frieze Art Fair in London. Along with the new Tate Modern and the advent of Damien Hirst and Young British Art, Frieze would re-energize London as a global art capital.

"New London Sun," I titled the report I filed from the very first Frieze Art Fair in 2003, a reference not only to the stellar aspirations of the event but also to the beautiful weather, a rarity in the often overcast city. The 12-year-old glossy magazine was already "the arbiter of everything cool about Brit Art," I went on to say. Now, the Frieze Art Fair would make it an eminence grise in the art market as well.

Sharp grew up in London and studied politics, philosophy and economics at Oxford University. Her own art collection is modest but personal, she says, consisting of artworks by artist friends. She has been a New Yorker for at least a dozen years.

Recently I caught up with Sharp on the phone to talk about the second installment of the Frieze New York Art Fair, taking place May 10-13, in a custom-made structure out on Randall's Island in the East River. It's a very contemporary scene, with over 180 galleries from 32 countries, including more than 50 from New York.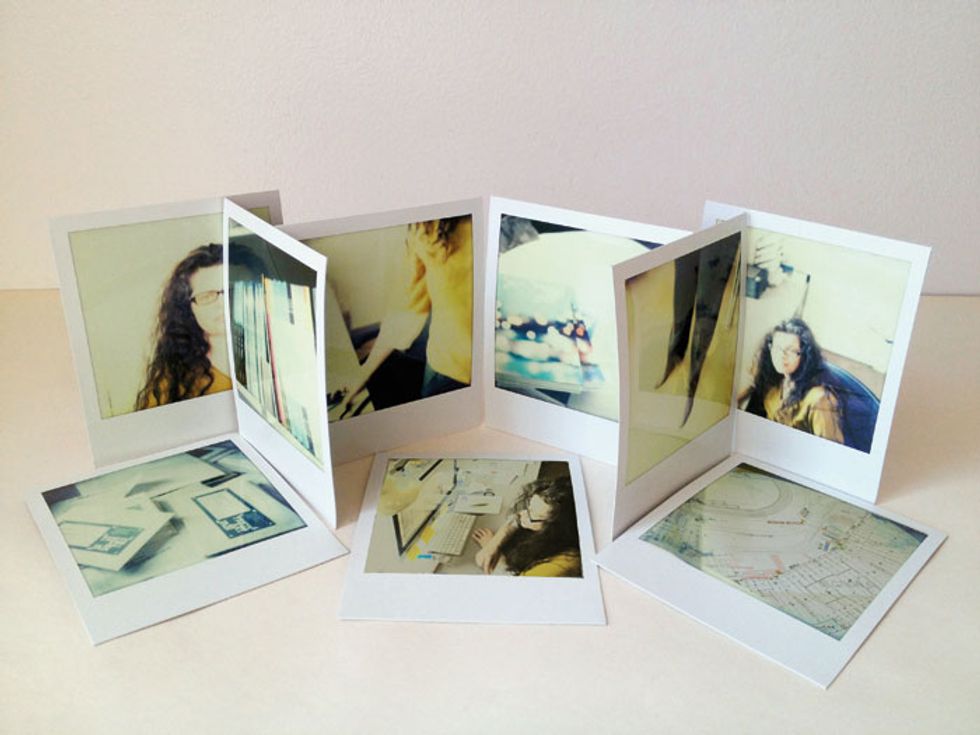 Above: Frieze founder Amanda Sharp.

Walter Robinson: When you launched the Frieze Art Fair back in 2003, was subsidizing the magazine an issue? Did you anticipate that you would be re-energizing London as a global art market?
Amanda Sharp: No, we weren't far-sighted enough to think of the fair as a way to subsidize the magazine. In fact we worried that it might damage the magazine! We had thought for years that London needed its own contemporary art fair. In the end, we got frustrated that no one was doing it, and launched it ourselves. And we did not anticipate that the fair would "re-energize" the London art scene. It was the other way around, really. London was generating a lot of energy and we capitalized on it. Interest in young artists was exploding, more contemporary galleries were opening, the Tate Modern was inaugurated -- all these events predated the opening of the fair.

WR: The 2013 edition of Frieze New York, featuring galleries from 32 countries, suggests that we now have a global art world.
AS: Globalism is part and parcel of the way that the whole world is connected now, with constant and rapid cross-pollination and information exchange. If you ignore that, you are a dinosaur. And it's funny, but an international fair serves a very local purpose, by bringing in interesting artworks that local artists wouldn't have seen any other way.

WR: A recent report showed a general pullback in the global art market by seven percent over the last year, with smaller galleries taking a disproportion-ately large share of the hit. Does your experience reflect that dynamic? Isn't the market for contemporary art supposed to be growing?
AS: That's not my forte, paradoxically. I think it's clear that the interest in contemporary art is growing, and there are more people buying contemporary art than there were 10 years ago. But not everyone is benefiting, because we all know that a lot of the increase comes from big-ticket works that are going to a small number of people.

WR: In the last decade or so we've seen a proliferation of digital art Web sites that offer a kind of virtual art market or digital art fair -- most of them still in the beginning stages of development. So far, the art world seems to prefer the real-world fair experience. Does Frieze have any plans to adapt to the digital experience? What do you see happening in this virtual space going forward?
AS: I think people like to see art in the flesh, and I think there's a good reason for that. One thing you can't replicate digitally is the overall art fair experience, which involves looking at artworks right in front of you, not to mention the chance meetings, the networking and all of the accidental, enjoyable social interactions that don't take place in quite the same way in the digital realm. Of course the digital experience has obvious benefits, and Frieze does a lot of stuff digitally -- we have an app that helps visitors navigate the fair, and a mobile Web site -- and we believe in the digital community. But it's not the same as looking at art for real.

WR: I understand Frieze New York is featuring a re-creation of Food, the late artist Gordon Matta-Clark's pioneering SoHo eatery. Can you give us any details? Is the artist-as-chef a new category of artist?
AS: Cecilia Alemani, the curator of the project program, has been committed to this idea of bringing back an important exhibition from New York's past and embedding it in the fair. Last year John Ahearn re-created what he had done at Fashion Moda, and this time around Cecilia thought of creating an homage to Food. Artists are cooking each day, re-creating some of its most beloved dishes -- suckling pig stuffed with pineapple is one, and another is a roasted bone soup.

WR: Frieze New York also promises a speakeasy, a cemetery and a color-coded garden. Can you give us any details on these features, or a preview of any other anticipated crowd-pleasers?
AS: Liz Glynn's speakeasy is hidden inside the fair, and the lucky visitor is given a key. The barman will mix you a cocktail and tell you a special story -- so it's an immersive, playful experience. And the Andra Ursuta cemetery, if you come in on the ferry, as you walk up to the fair, you pass it on the way. Basically, it's where images go to die, and the headstones bear fractured-image icons. So, it's as if some dreams don't quite make it out of that tent.

WR: I imagine that managing the competing demands of several hundred alpha art dealers is something of a challenge. From your experience, can you characterize what makes an exemplary art dealer?
AS: The really good ones are those who find the artists, believe in the art, champion it, understand there's a long view -- they want to help artists find homes in the best museums. They are people who talk with passion and insight about the work. They are always prophets, aren't they?

WR: Fairs are great fun to visit, but it is art collectors and their purchases that fuel the all-important art economy. Can you give us any insight into what makes the contemporary art collector tick?
AS: Collectors are people who have caught a bug -- it's an obsession, it's what they love, it's what they devote all their time to learning about, they get enormous enjoyment and intellectual reward from looking at art and living with art and having access to artists. Their collections are totally personal and idiosyncratic. Those people are fantastic to meet and talk to, and those are the true collectors.

WR: It's been almost two decades since the launch of the new art fair era with the Gramercy International Art Fair at the Gramercy Park Hotel in New York -- are you sensing any fair fatigue?
AS: We have a lot of art fairs now, more than when we launched our fair 10 years ago, and I think there is some fair fatigue. But you don't feel fatigue around the good fairs. Where good art is being shown, good galleries are present, and that's always going to be an interesting event to visit. For some professionals, though, they can't always be on an airplane every week. At some point there's bound to be some sort of consolidation, where you'll see a clear stratification between local fairs and international fairs.

For more information visit friezenewyork.com