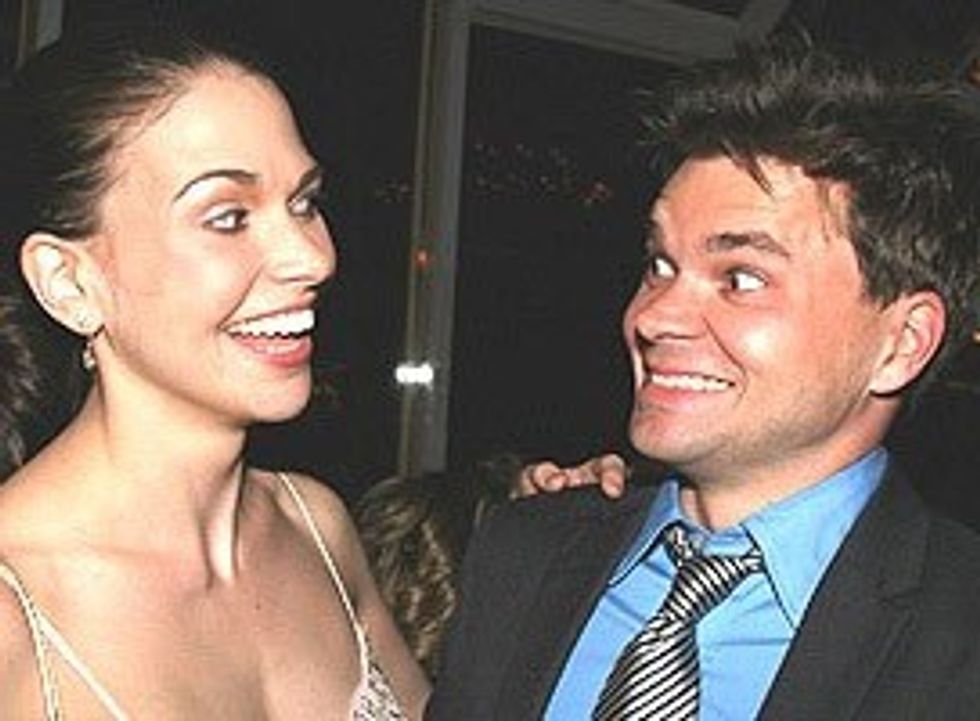 Broadway starlet Sutton Foster and her equally theatrical brother Hunter Foster will both be starring in Frankenstein-related musicals this Fall -- Sutton on Broadway in Mel Brooks's Young Frankenstein, which is currently taking a test run in Seattle and Hunter in Frankentstein, a more serious off-Broadway show about the monster at 37 Arts.
While Sutton's been on a short Broadway hiatus, her last appearance was in Drowsy Chaperone in 2006, and I've been watching her on one of my new favorite shows Flight of the Conchords on HBO. She played Bret's girlfriend Coco (for those of you who are fans of the show) and was so cute and funny on TV. but I'm so glad for the chance to see her again under the bright lights, as Inga the sex-bomb assistant of Dr. Frankenstein. Click here to watch a video from the press preview of Young Frankenstein that I found on one of my favorite sites for Broadway news, Broadway.com!
Here's a pic of Hunter and Sutton -- they're parents must be so proud!