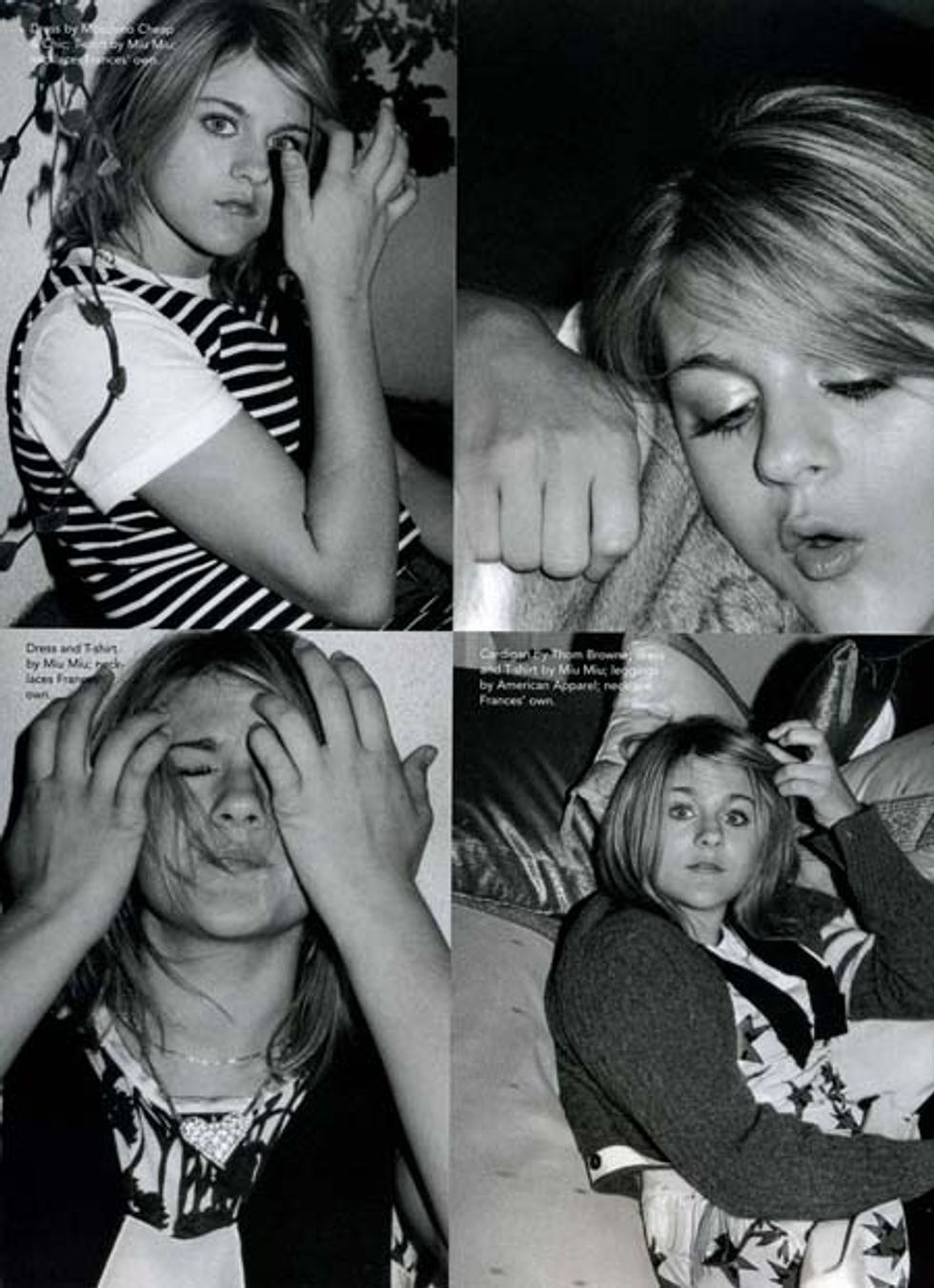 MM is gagging with jealousy that i-D, one of his favorite magazines, has photos of Frances Bean Cobain in its January issue. (For those of you who might not know, that's the daughter of Courtney Love and Kurt Cobain). It is SUCH a coup for i-D!

Check them out at perezhilton.com

We j'adore and j'aime Perez beaucoup and even have a cute interview with him that we'll be posting shortly. Oh perez always has the cutest things on his blog and he's sooooo amusing.

But back to FBC, how Liz Phair is she? MM loves Liz Phair although he's never listened to her music.

I'm told that FBC is quoted as saying she doesn't like when Mamma Courtney Love doesn't brush her hair because she looks much better when she does. We agree Frances, we agree!