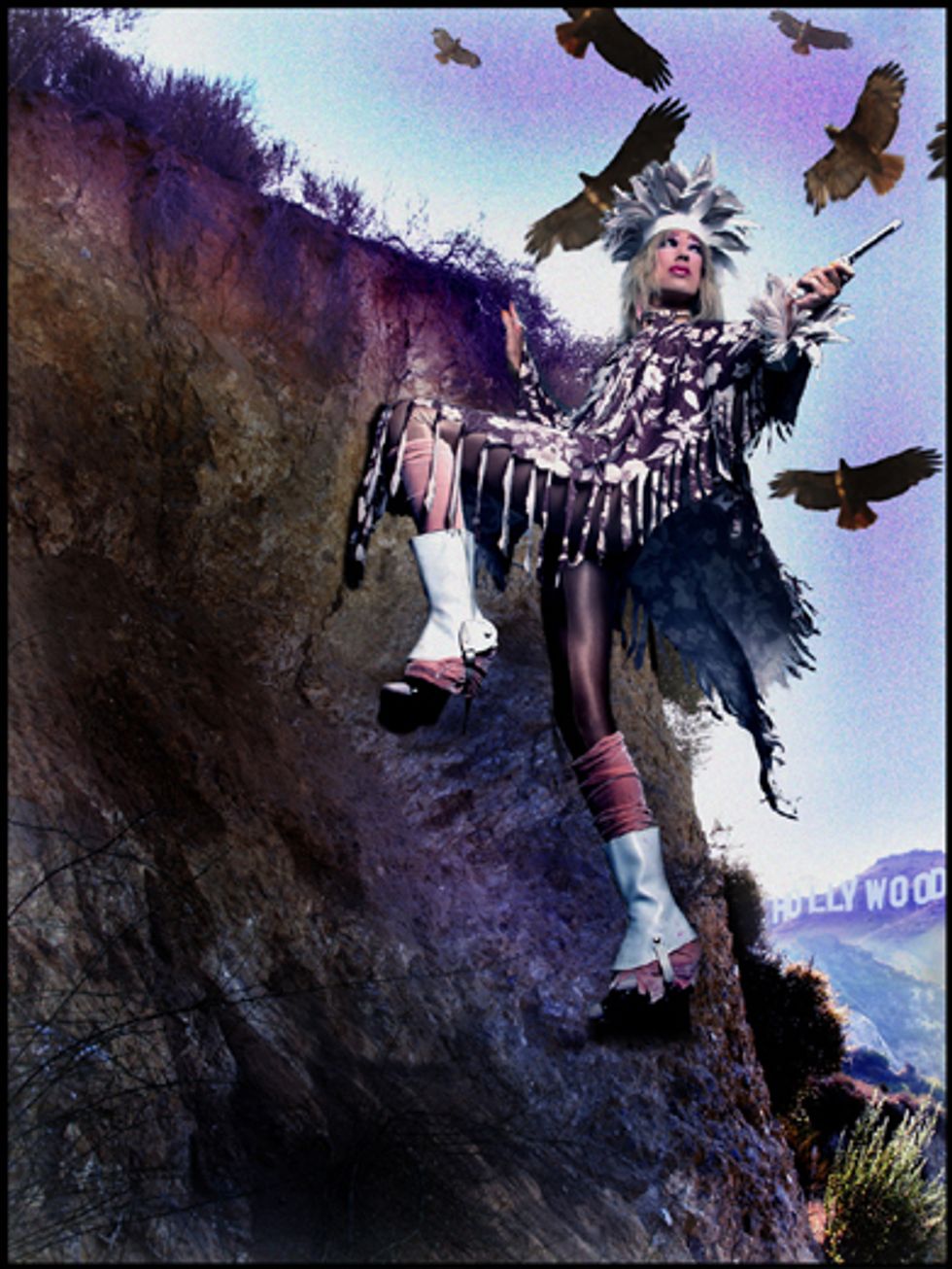 The amazing Robbie D returns as Jer Ber Jones in FOWL, probably the best show I've seen in YEARS! While some people will be sweltering with a crowd of 60,000 in 120 degree heat at Coachella, YOU can be sipping an ice cold margarita in the cool, intimate environs of The Cavern Club Theater (located in the basement of the infamous Silver Lake Mexican restaurant Casita del Campos) having your mind blown by the astounding theatrical strangeness that is FOWL! Really, this show is FANTASTIC and unlike anything you've probaby ever seen before! Plus this latest incarnation features new songs!!!!
Also featuring the Sir Heffington Dancers (the choreography is avante-GREAT!), FOWL's soundtrack is provided by Robbie D's alter-ego, Jer Ber Jones who, according to the press release:
"sings carefree, instinctually assembling a comfy nest for her unborn chicklettes. Under the light of a full moon, alone, high on alcohol and drugs, Jer Ber falls prematurely into labor, unloading three 'special' baby chicks. With no natural parental skills to speak of and no father in sight, Mamma bird is forced to teach her unwanted chicks to fly, to hunt worms, and to simply survive. Utterly frustrated, and bored with the responsibilities of motherhood, Jer Ber boots her babes off to the city, reclaiming her role as an independent boozer and loser. Unskilled and hard-up, the baby chicks turn tricks and enroll in the Barbizon Modeling Academy. Having no natural skills the chicklettes land in the skids eventually being arrested, caged, and stripped of their innocence.
Meanwhile, back in the woods, Jer Ber-- acknowledging a miniscule spark of maternal instinct -- sets out in search of her chicklettes and the bastard father of her bastard children, Mike.
Will the family reunite? Will Jer Ber's baby birds survive? Will they be breaded & deep fried? Come see HOLLYWOOD independent musical theatre at it's most disturbingly funny to find out!"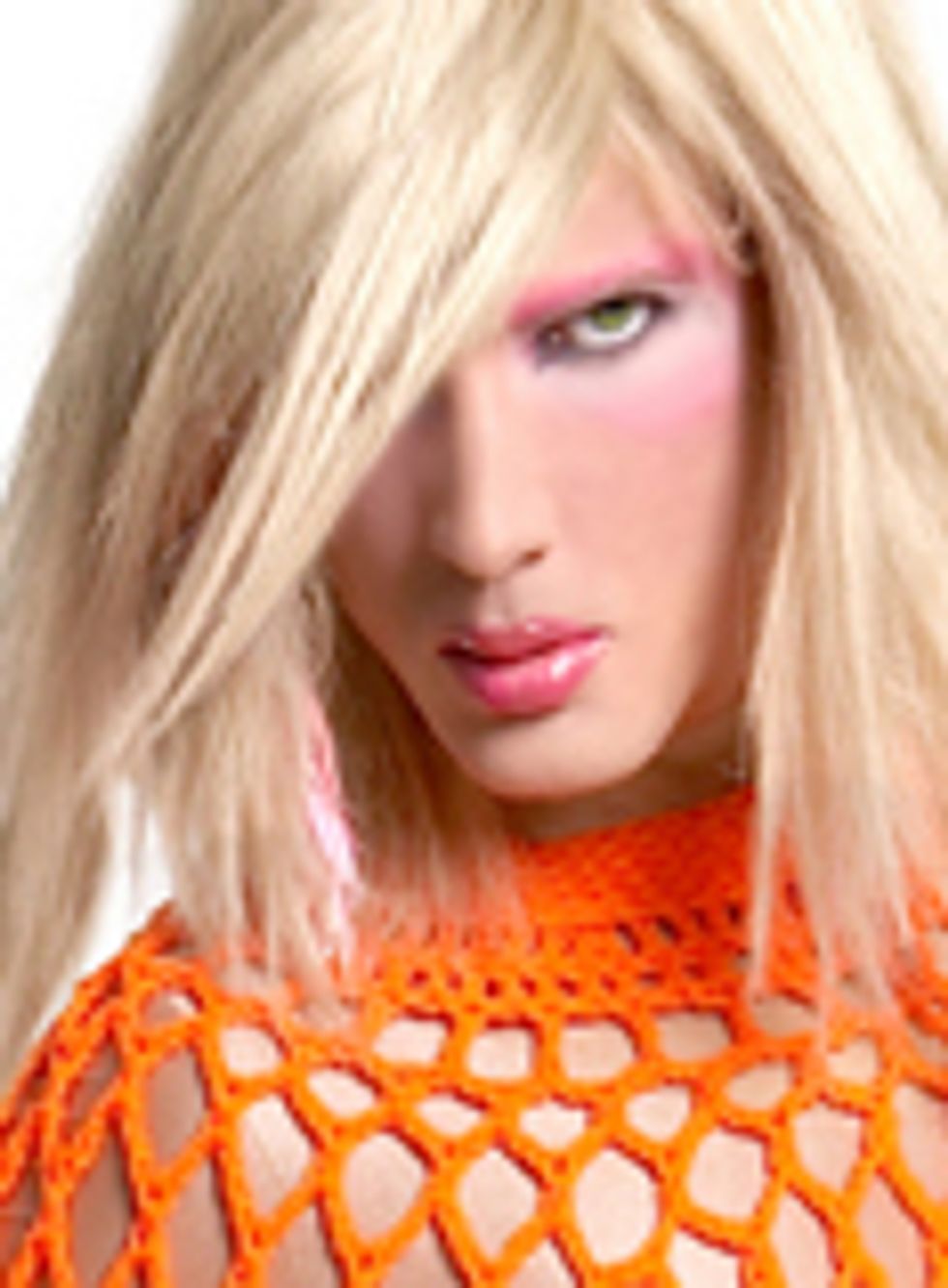 FRI-SAT-SUN at 9 p.m.
APRIL 27, 28, 29 • MAY 4, 5, 6 • MAY 11, 12, 13
$12 RESERVED $15 DOOR
SEATING IS LIMITED, THIS SHOW WILL SELL OUT!
MAKE YOUR RESERVATIONS NOW by calling (323) 969-2530
or reserve tickets online here
more info & explanation of the FOWL story click here
CASITA DEL CAMPO RESTAURANT, 1920 HYPERION AVE., SILVERLAKE, CA
top photo by Palladino