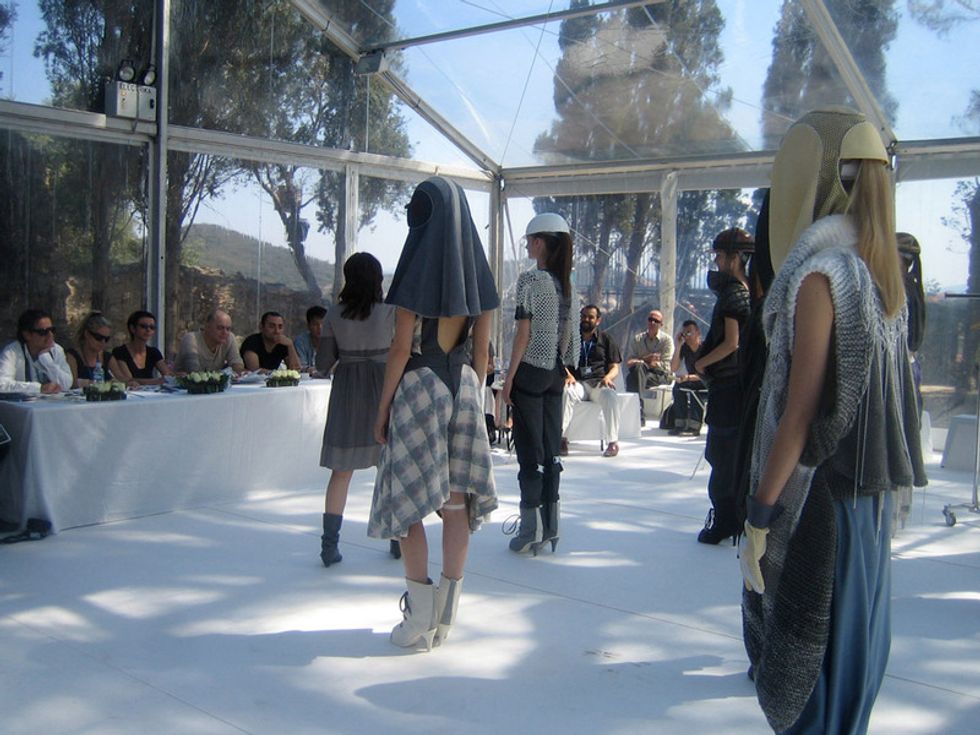 Every year, young, super-innovative fashion hopefuls gather from around the world in the south of France in Hyeres for a competition that has become legendary. I've always wanted to go but have never had the time to actually do this... It is such an inspiring gathering of young creatives/talent, fashion lovers, talent scouts and enlightened fashion press. This spectacular annual gathering is called the Hyeres Festival of Fashion and Photography and took place this past weekend in a villa tucked away on a hill.
The final competition this year down to ten designers and ten photographers from countries like Sweden, Belgium, Germany, the UK, Japan and France. The jury is led by Christian Lacroix and also includes designer Kim Jones and other art directors and members of the non-mainstream fashion press (Dazed and Confused, Tank). Additionally, the festival offers alternative fashion-centric conferences, catwalk shows, parties and exhibitions. The best way to find out what went on there is through my friend Diane Pernet's blog (A Shaded View on Fashion). Check out her coverage of Hyeres 2007 here.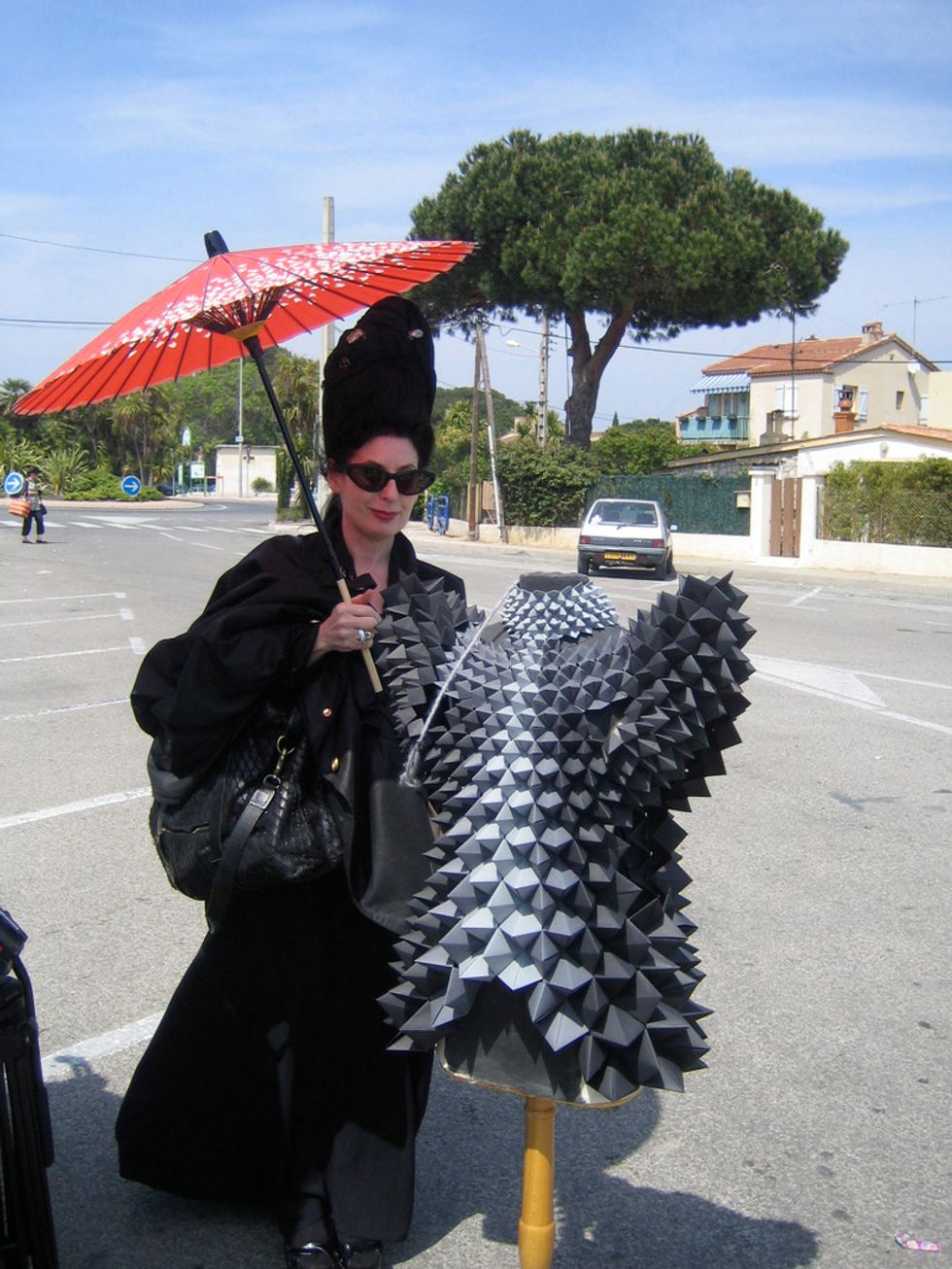 Photos are from Diane's blog. Top: The jury judging the works; Diane with an incredible top designed by one of the designers named Sandra Backlund.