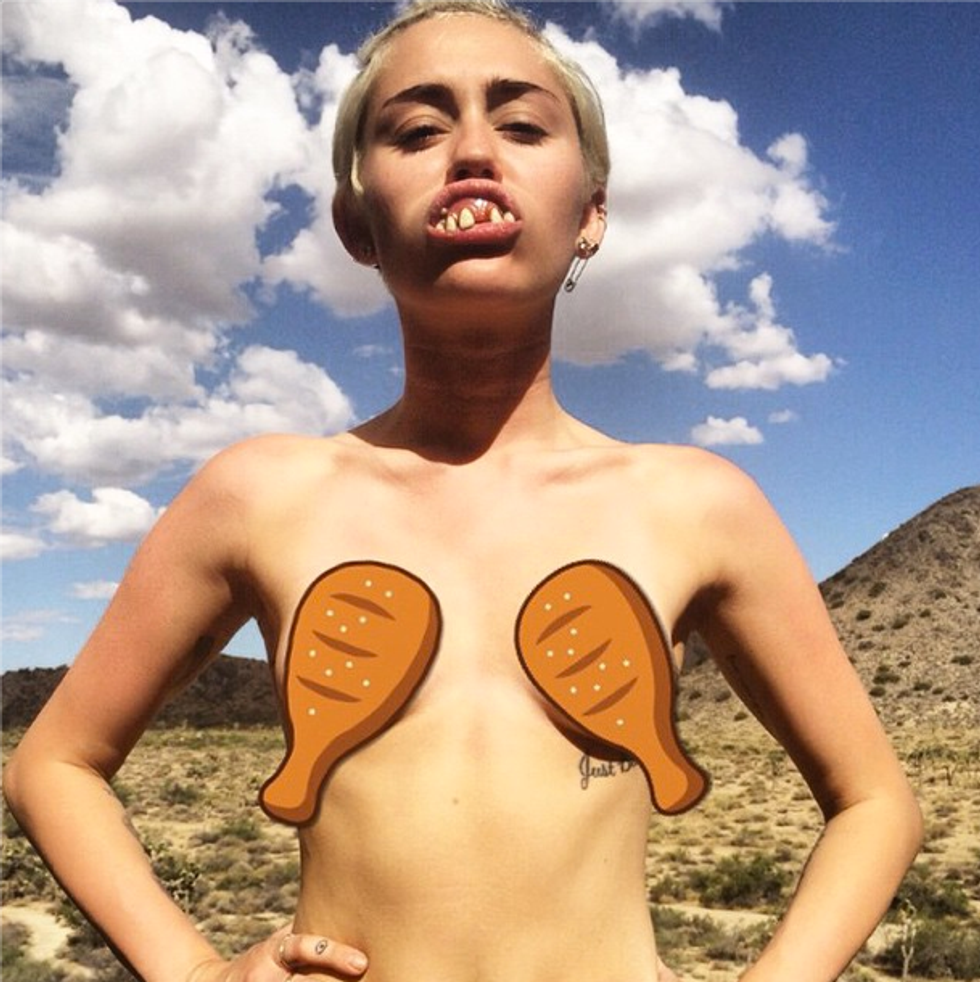 What's a girl to do after they've become the new face of
MAC's Viva Glam
? Apparently, a girl straps on a pair of chicken wings and her favorite style of "redneck Billy-Bob teeth."
Based on the photo above and her every waking move, Miley Cyrus has made it pretty clear that she's just bein' Miley. From crafting with bongs and twerking, to her gloriously bizarre
Instagram
, Miley Cyrus has fully become the problematic poster child for "IDGAF." Now, for reasons unknown and, frankly, irrelevant, she's curated a collection of Miley-Bob teeth, which she lovingly refers to as "bubz."
According to the fine retailer
billybobproducts.com
, "each set of officially licenced Miley-Bob Teeth is pulled from an assortment of Miley's favorite designs and come with a special Miley-Bob insert card," whatever that means. Somewhat prophetically,
Mama Cyrus
modeled a pair of Billy-Bob teeth on the pop star's Instagram two months ago with the caption, "I got it from my mama." 
Unfortunately, you'll have to wait to
get the look
. The in-demand Miley-Bobs, which sell for $11.99, are already
out of stock
.