Flying Lotus, the producer, DJ, and rapper made his directorial debut with his short film Royal which appeared at this year's Sundance NEXT festival in Los Angeles. Now, he's set his sights on the bigger screen, and is bringing together an all star cast to join him in his second feature, Kuso.

Kuso has already snagged Funk music legend George Clinton and comedians Anders Holm and Byron Bowers to join the cast, but Flying Lotus will not be satisfied until actors Elijah Wood and Craig Robinson hop on board.
He even took to Twitter, urging his fans to sway Wood and Robinson..

He apparently has big plans for Eljiah Wood's role.
(Raises hand)
So far, neither Wood nor Robinson have made a comment about taking part in the film, but Lotus has gotten us some insight into the specifics of the movie:
There wiiiiill be original music...
According to Deadline, Kuso will be produced by Eddie Alcazar and follows the aftermath of the LA's worst earthquake, broadcasting through networks of destroyed and discarded televisions and traveling through the screens and lives of the survivors.
Please Elijah, Flying Lotus needs you.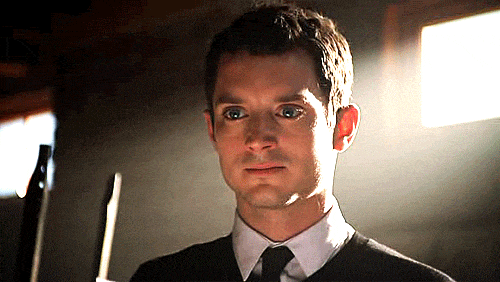 Header via Ryan Kobane/BFA.com