FKA Twigs (AKA Tahliah Barnett) returned to The Tonight Show with Jimmy Fallon, to perform an incredible rendition of her new transcendent love song "Good to Love."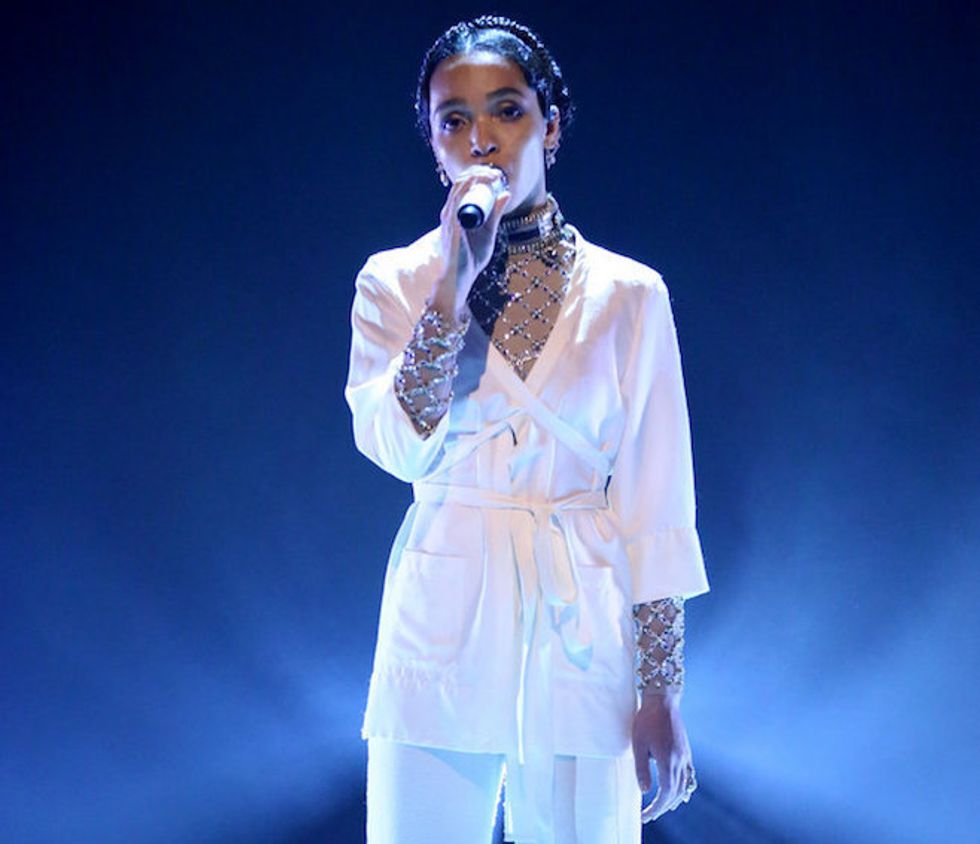 Twigs made her television debut on Fallon two years ago, when she brought an elaborate performance of "Two Weeks," from her debut LP.
This time, the unbelievably versatile musician kept things more simple, wearing all white, her hair up; her vocals sound amazing, with warped, new-wavey, backing guitars and percussion.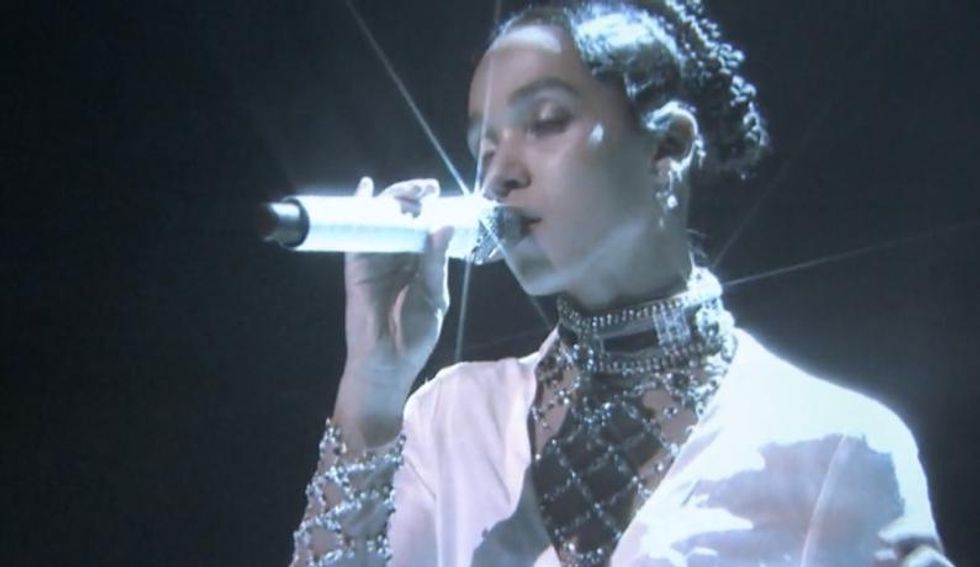 True to FKA Twigs form, she made sure to keep us surprised, finishing up with a demonstration of her mesmerizing dancing skills.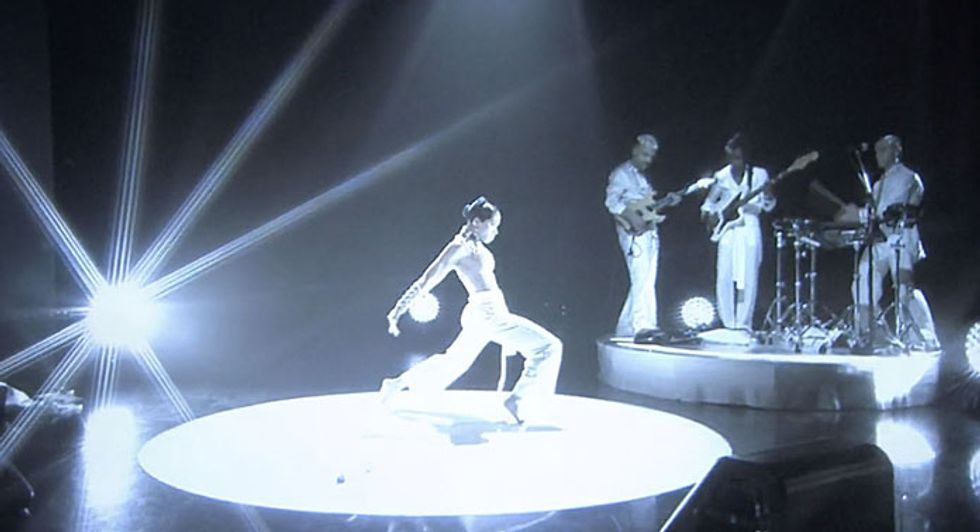 Slay us, Twigs.