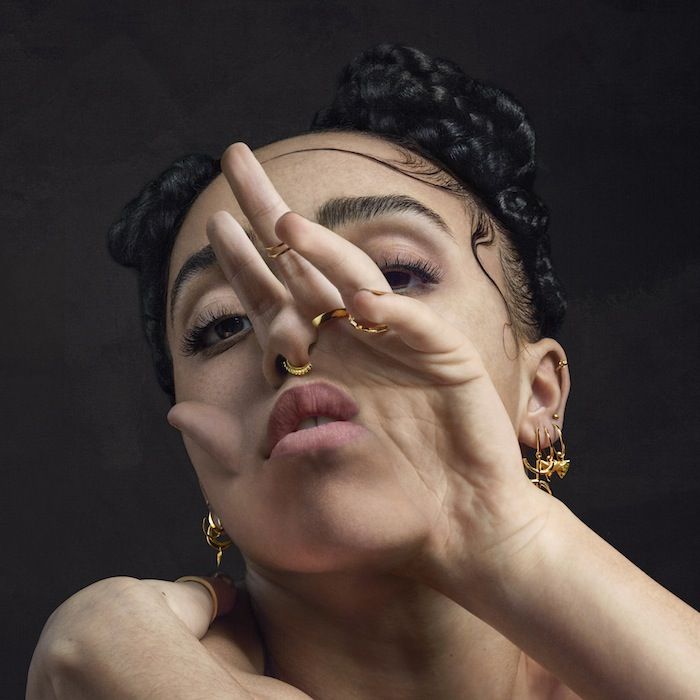 EP cover photo by Matthew Stone
The follow-up to 2014's
LP1,
she previously shared the
vogue-indebted
"Figure 8" and the
life-giving (lol)
"Glass & Patron" -- but the other three songs are equally as mesmerizing. You can check out the brain-melting video compilation featuring a cameo from Rick Owens' wife/creative partner 
Michèle Lamy
 for "Figure 8", "I'm Your Doll" and "In Time" (plus her previous video for "Glass & Patron") below, which sees her as a pregnant woman (again) and a creepy sex doll. Talk about intense.