And like a gloriously gay lion, NYC Pride Weekend returns with a roar. For 72 hours, the city blares its swelling, ferocious orchestra of fabulousness, as we celebrate our LGBT family, and the progress our wonderfully messy community has made over the decades.
This celebration comes in many forms, like honoring the directly or not-so directly queer films which have enlightened our culture.
We asked Louis Virtel, comedian and writer, to discuss the five movies that shaped his queerness.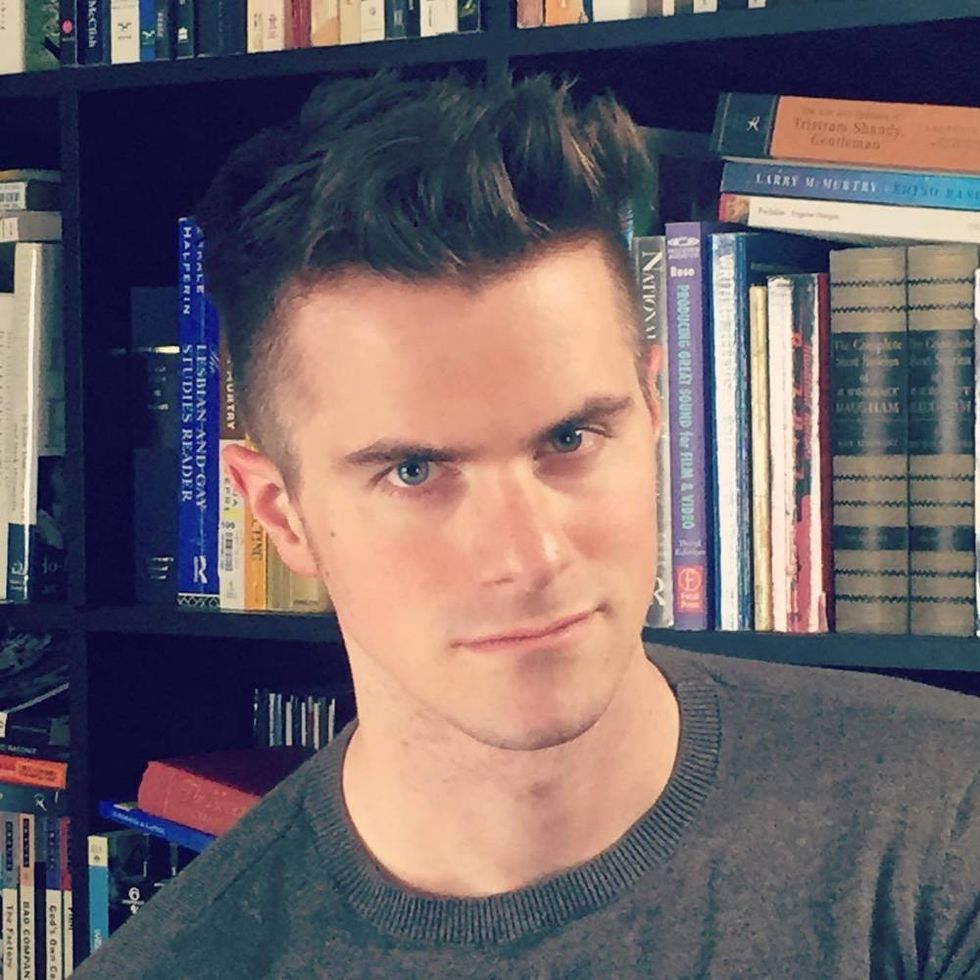 Let's tap dance down memory lane with the gangly, terrifying, razor-tongued wonder, himself.
When I was 11, cargo-shorted, and closeted, I wanted to know everything about every movie. I wanted to see every Hitchcock classic and non-classic. I wanted to know what "Hilary & Jackie" was. I wanted powerful dames, passable gentlemen, and naughty intrigue at every turn. Before I came out, I wanted the movies to come out to me. Here are five that made an iron-fisted drama club president feel human.
Madonna: Truth or Dare
I still don't think we've fully unpacked why Madonna matters, or why she's one of the few celebrities ever to matter. Some critics begrudgingly call her a good businesswoman or note that she was in the right place at the right time, bringing disco back just as we were getting sick of Air Supply and Juice Newton in the early '80s. But Madonna is and always has been a superhero. For me, she's our John Wayne. She moseyed into the dude-driven establishment of pop music, shot damning glances at no-good losers (the sexists, the hypocrites, the homophobes), and invigorated our universe with sheer righteousness. She dared to make us feel safe, and that was an unreal feeling. In Truth or Dare, the documentary chronicling her Blonde Ambition tour in 1990, she's at the peak of her sorcery and command: She gyrates through unforgettable versions of "Oh Father" and "Into the Groove," shows her gay backup dancers how to fellate an Evian bottle, and snickers at Warren Beatty and Kevin Costner with an emasculating glee. The moral of the movie was clear to me: Madonna is a saint, her music is the message, and if you were gay, there's a slim chance you could work on her tour and fix her head mic. And what's more exciting than that?


Margaret Cho: I'm the One That I Want

Margaret Cho - I'm the One That I Want 1/2... by comedy-movie
The strongest feminist voices of my childhood were all comediennes. I committed Paula Poundstone's salty contempt, Elvira Kurt's sweet anecdotes, and Janeane Garofalo's articulate apathy to memory. But maybe the most resonant voice belonged to Margaret Cho, who was once incisively described as "the comedy Madonna." In "I'm the One That I Want," the 2001 concert film detailing her comeback after a rough few years, Cho amped up her rowdy take on pop culture. "Wouldn't it be fabulous if Karl Lagerfeld was a murderer?" she asked with a huge grin on her face. "And he beat Elsa Klensch to death with a shoe?" No one was more outspoken on behalf of the LGBT community than Margaret, whether she was telling tales of the gay porn section at her parents' San Francisco bookstore or imitating her favorite drag queens. She is compulsively honest, and nothing was more comforting as a gay kid than knowing Margaret was capable of serving up a bitchy, uproarious impression of you.


Clue
Clue is the most American movie: It's about a house full of white murderers who think outsiders are the problem. But somehow, it's also a kooky, delirious triumph. It's one of the few ensemble comedies where the women (Eileen Brennan, Lesley Ann Warren, Madeline Kahn) are written to outshine the male roles. Gay men can be categorized based on which "Clue" lady they resemble when drunk. I'm a hard Scarlet here: coltish, neck-jolting, and deadly with both a lead pipe and an eye-roll.
Sidenote: Mr. Green, that undercover homosexual in the FBI, is an adorable nervous wreck.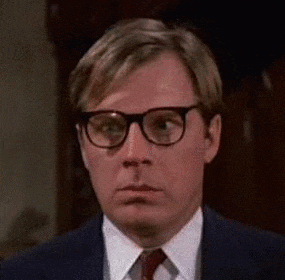 Airplane!
There is nothing truly gay about Airplane! It's parody of Zero Hour and Airport, and I guess you could call Julie Hagerty's luxurious mane and stewardess garb fabulous.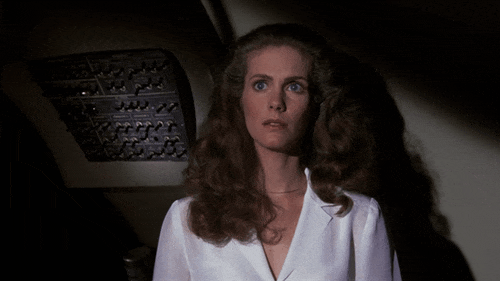 But I think there's a homey vibe to the whizzbang irreverence of this movie, where absolutely anything goes and no one ever -- for a single second -- laughs. While Ted Striker (Robert Hays) tries to land a doomed plane and his passengers writhe in agony ("I haven't felt this awful since we saw that Ronald Reagan film," one woman whines). the sheer nerve of Airplane! feels inspirational. It hands you a film universe where everything is insane but handled with deadpan coolness. It's the kind of steely veneer required of any queer kid dealing with the absurdity of homophobia. How empowering is it to look a fellow passenger in the eye and note that you like your coffee black -- like your men?
(editor's note) Also JOHNNY in air traffic control is the one of the greatest side-characters EVER:
"May Day? Why, that's the Russian New Year!"
Psycho
Yes, I'm aware I didn't include any movies with gay scenes or romances. But when I was a kid, I never processed romance as an avenue available to me. I took pride in identifying with characters and personalities who seemed real, and that was liberating in a small way. Psycho is not even my favorite Hitchcock movie. (Those would be Rear Window, Rebecca, and The Lady Vanishes.) But the very appearance of Norman Bates, this effete, pencil-necked beauty whose pupils were giant rococo doorknobs into the celluloid closet, was jarring and strange.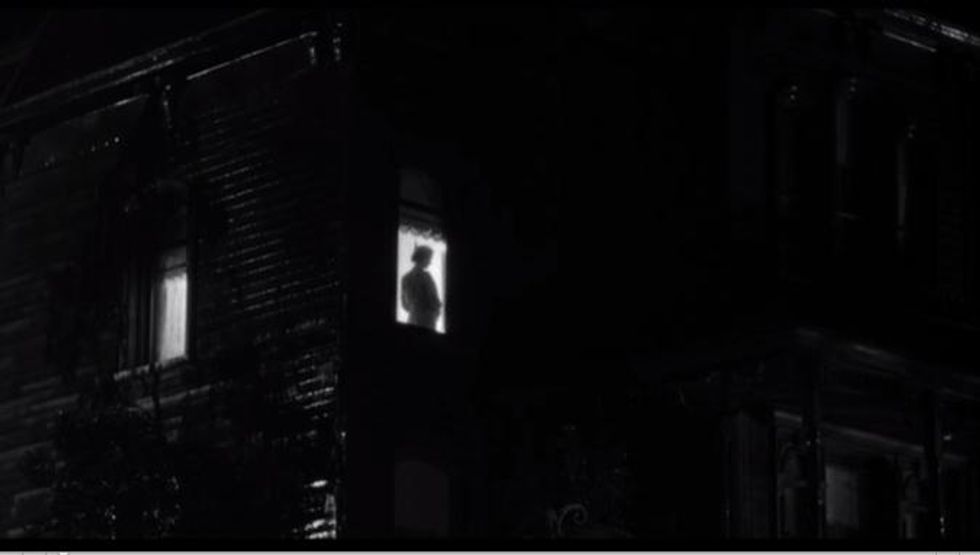 Anthony Perkins is a singular actor of the '50s and '60s: Unlike fellow closet thespian Rock Hudson, Tony's gift was his immense vulnerability. He routinely played gay whether he meant it or not. Norman Bates is a straight villain, but the delicate way he talks with Marion Crane over a sandwich, the gulpy way he speaks to cops inquiring about her death, and the sheer defensiveness over his damn mother just felt gay in a poignant and personal way. I'm speechless when I watch Tony Perkins. In Friendly Persuasion he was a sensitive kid who didn't want to go to war. In Tall Story he's a basketball star who seems to have more of a spiritual bond with his girlfriend (Jane Fonda) than a sexual one.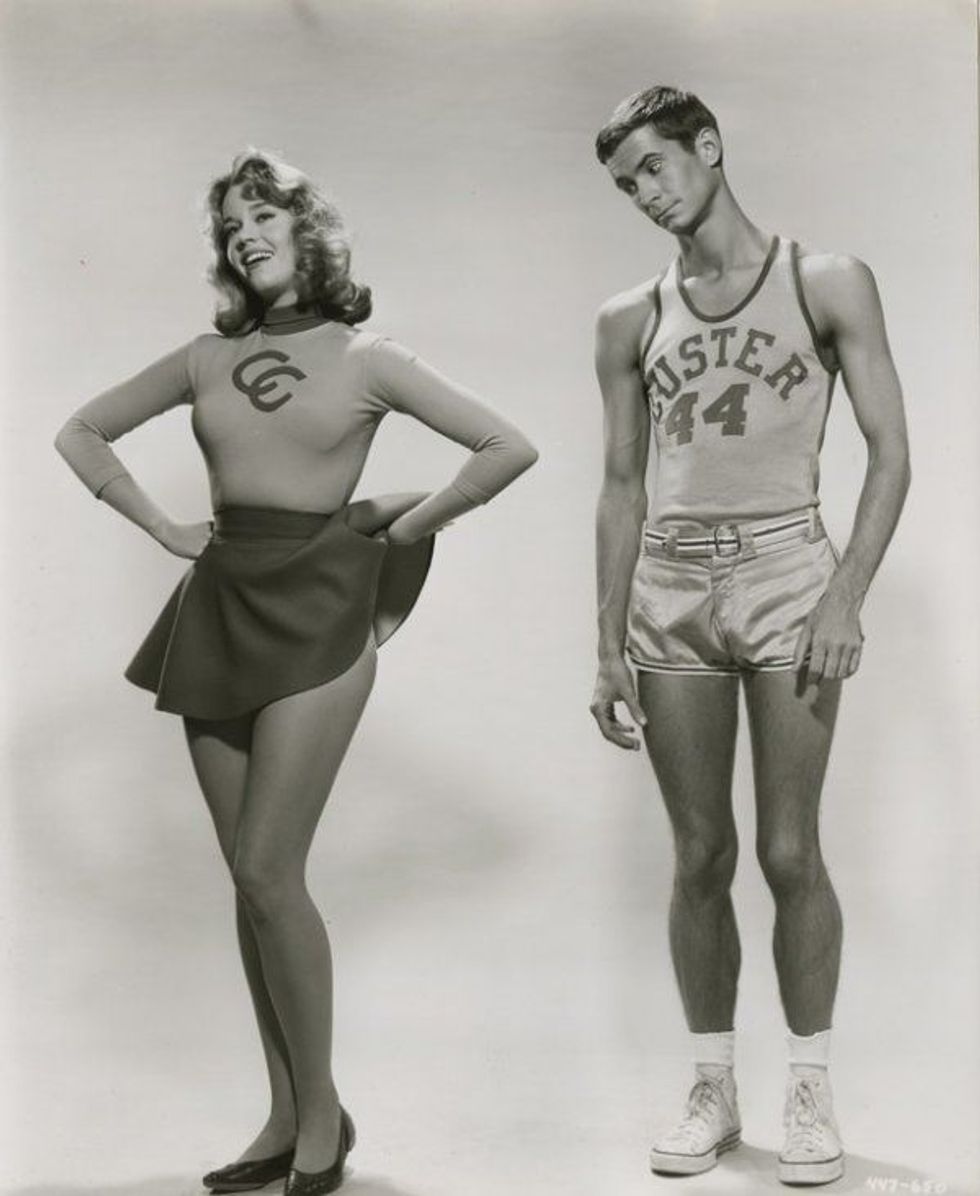 Fonda and Perkins
And in Psycho, he's a lonely, sweet soul who's made a whole personal universe out of his cheap motel. Sure, he's exposed as one of the most deranged people in all of cinema, but before that, we get to wonder why something seems special about him. I don't think it's just because he's unusual. It's because he feels like a real human being who conceals hard truths from himself and others to ensure his own functionality. And I love that psycho for it.