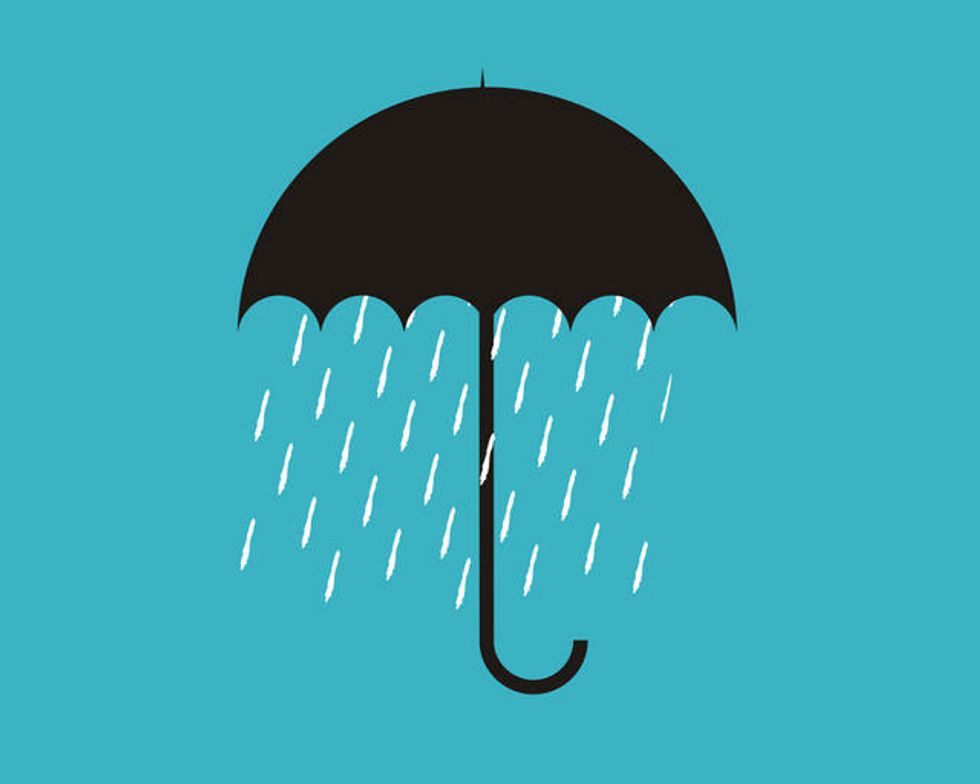 The trees may be green again, but ain't no flowers without a little bit of rain. Grab your galoshes and slicker, and pull up to a barstool. Here's your cocktail forecast for the weekend.
The Paddington:
Named after the big stuffed bear mounted above
PDT
's bar and ferociously poised for attack, the drink is made with rum, Lillet Blanc, lemon and grapefruit juices, absinthe and Paddington's favorite, orange marmalade.
Kentucky Nightcap
: By the time the Kentucky Derby rolls around, it'll be too warm (we hope) for this bourbon and vanilla-infused twilight steamer found at southern stronghold
Fort Defiance
.
The Earl of Harlem
: A spot of earl grey tea -- plus bourbon and spiced coriander syrup -- on a rainy eve is just what the doctor ordered alongside a plate of cornbread at neighborhood newcomer
Red Rooster
.
Penicillin
: A modern classic and popular among the cocktailians, this warming blend of smoky Scotch, honey, ginger and lemon can be found at a handful of bars throughout the city including
Dram
,
Momofuku Ssam
and its home base,
Milk & Honey
.
Dark and Stormy
: It may be a bit obvious for rainy weather beverages, but there's really no better gloomy day pick up than fresh ginger muddled with lime, topped with dark rum and garnished with a munchable sugar cane like at the always-sunny island of
Fatty Crab
.