Ross Putman, a rising film producer in Hollywood, has created a Twitter account where he tweets the intro descriptions of women in movie scripts...
Not surprisingly, the ones he tweets are oppressively reductive and sexist.

And also just plain terrible writing.
Examples:

They get worse...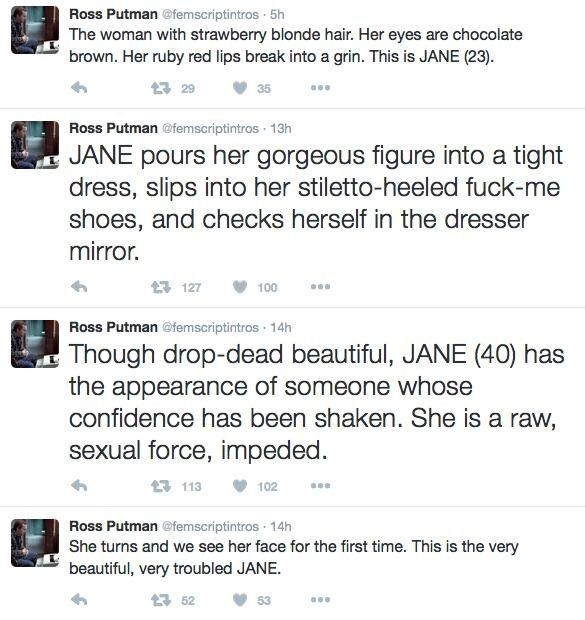 ...and worse...
Sorry, one more...

You get the picture.
God bless you, Mr. Putman.