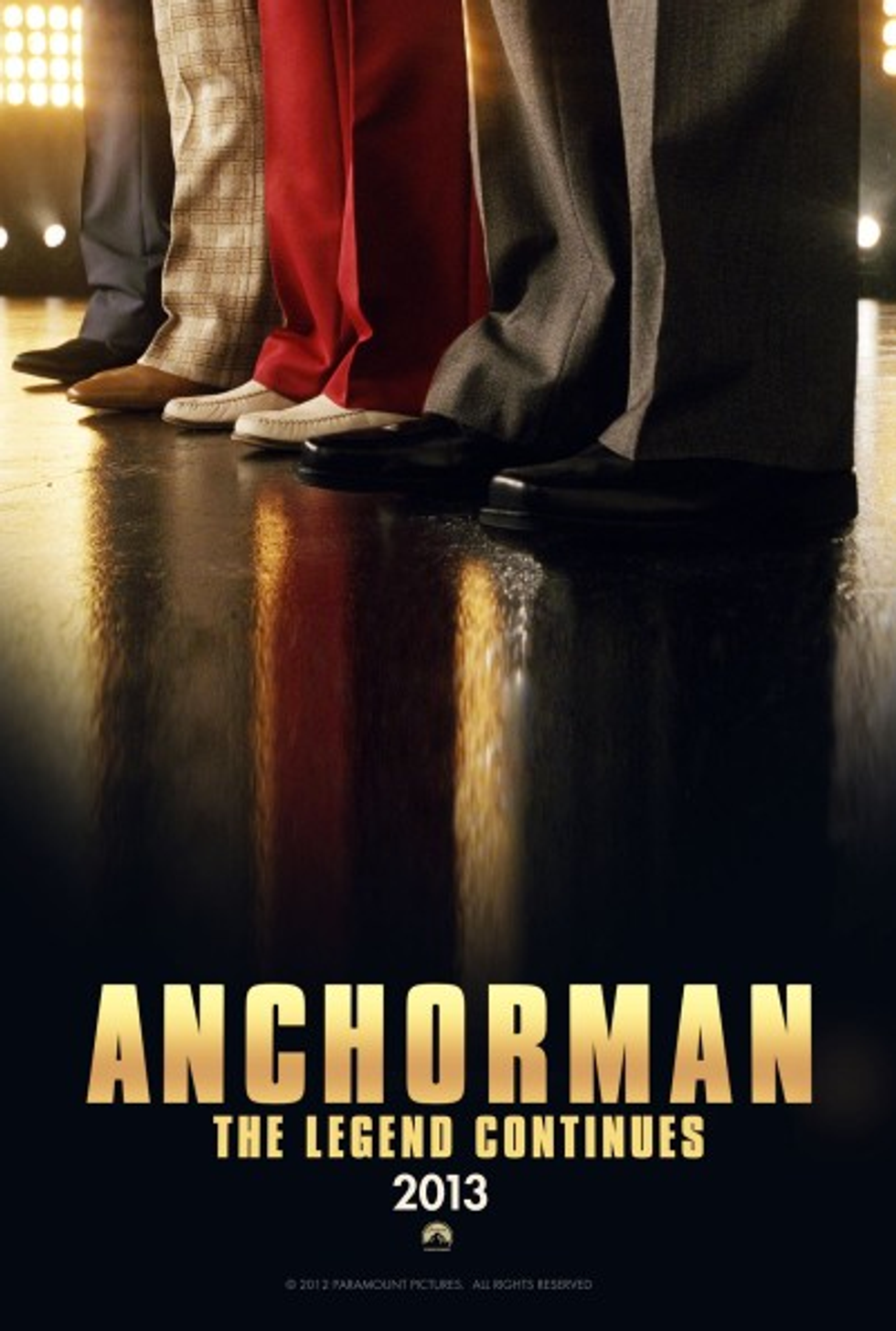 1. Check out the teaser poster for
Anchorman 2.
  It looks really
ground-breaking
. [via
Oh No They Didn't
]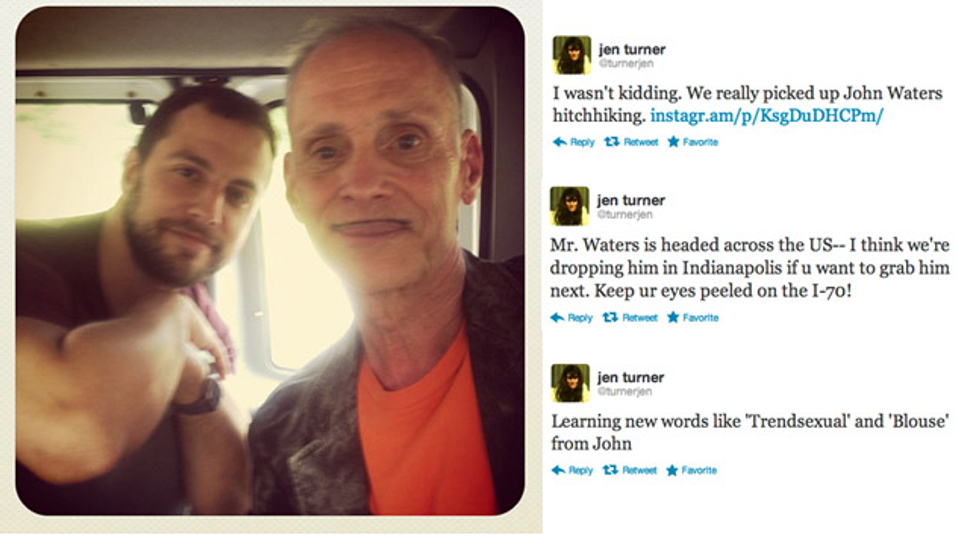 2. Brooklyn-band
Here We Go Magic
was driving around eastern Ohio while on tour when, oh, you know, PICKED UP FREAKING JOHN WATERS HITCHHIKING!  Apparently they were dropping him off in Indianapolis so you know where to go if you want to be the next one to give him a lift.  Read the rest of the story on
Gawker
.
3. Researchers at Cornell and the University of Washington determined that "people are able to judge sexual orientation from faces with above-chance accuracy."  Their results of their study were released today via on-line publication PLoS One, published by the Public Library of Science.  They also found that participants were able to judge sexual orientation from faces they viewed for as little as 50 milliseconds -- even when the photos were displayed upside down. 
HERE's
all the (scientific) details.  Keep this in mind while doing a Sirshasna in your next yoga class.