"Home is where your heart resides, and home is who you are with."
These words perfectly described Feng Chen Wang's Fall '18 collection, as her most recent range was the manifestation of all the places she now calls home: London, Shanghai, and New York. But the most important location of all is her childhood home in Fujian, southern China, because this is where the designer's journey begins.
"It [starts with] my personal story, so from my first home in China," Chen Wang told PAPER. "[I'm] trying to find what home means for me. Home doesn't just mean a house, or a city, or a place. Home is beyond a physical location, and more about who you are with."
Known for their impeccable regional workmanship, its influence to Chen Wang is clear in her pieces' construction and execution. This Fall '18 season also notably saw her 24-piece showcase launch original "The Way Home" Air Jordan 1 sneakers.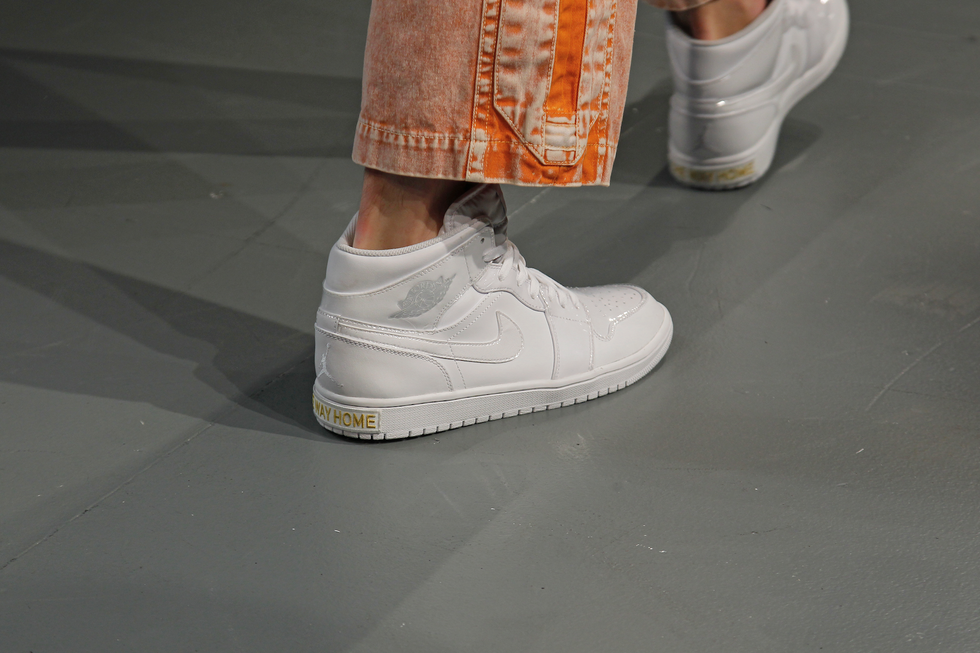 The designer wanted to convey the visual stimulations of going home, with the gold representing the sun you see on the way home — and the warm orange like the sun when you finally arrive. With parkas, oversized puffer jackets, and workwear-inspired outerwear commanding everybody's attention, all of Chen Wang's "homes" were acknowledged.

British artistic direction merged with New York City sensibility, and Shanghainese luxury was present from start to finish. Another subtle detail was the number 239, which Chen Wang embroidered on garments throughout the collection; That number in particular references her childhood home. But the designer still identifies beyond her Chinese background.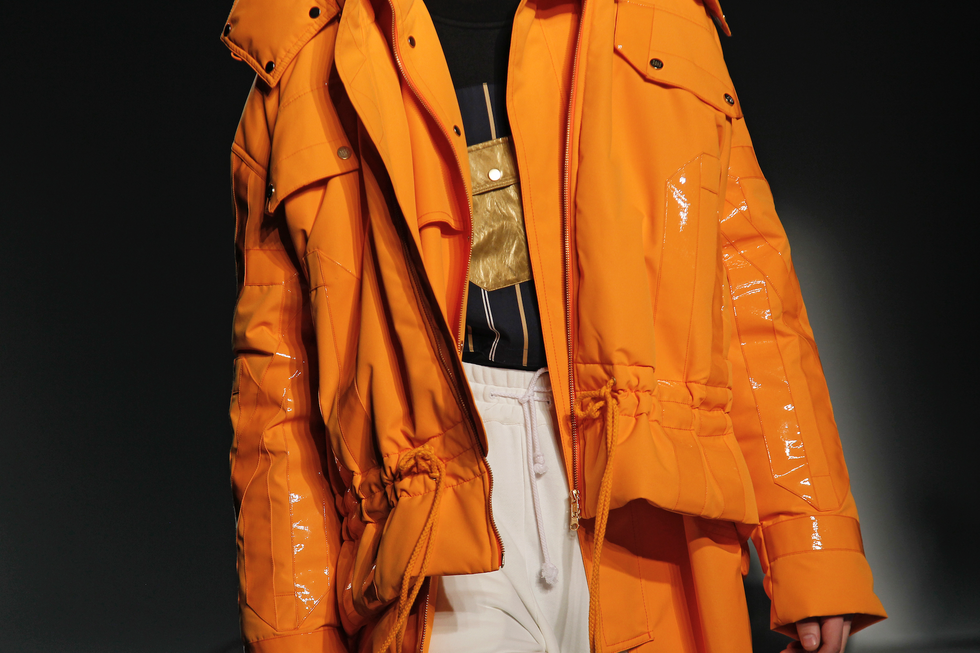 "I think it doesn't matter about your nationality," Chen Wang says. "It's more [about] who you are, where you want to go, how far you want to reach in the future. So for me it doesn't matter about if I'm Chinese or if I'm not, I'm still always who I am. That's the most important."

As a relatively new designer on the scene, Chen Wang has already proven her capability in transcending geographical and cultural limitations that so many designers struggle with. Being a native from China, educated in London, and now living both East and West, she is part of a wave of new artists not limited by the inherent lives given to them at birth.
Just like the cotton tape that was detailed throughout her collection, Feng weaves a never-ending story for us to follow and reminisce alongside her.
Photos via Feng Chen Wang

Sign Up For The Morning PAPER