In addition to Rihanna, Jennifer Lawrence and Kate Moss, the much talked about front row at Dior's show in Paris included an unexpected yet powerfully symbolic attendee - the African novelist, lecturer and feminist Chimamanda Ngozi Adichie.

Adichie became a Millennial feminist icon after her inspiring 2013 Tedx Talk was sampled on Beyonce's transformative "Flawless" track.

Following Beyonce's lead, Maria Grazia Chiuri, (Dior's first female creative director in 70 years!), used the artist's powerful words to layer a political statement into a runway show. Models walked to the soundtrack of Adichie's We Should All Be Feminists, and sported t-shirts that said the same.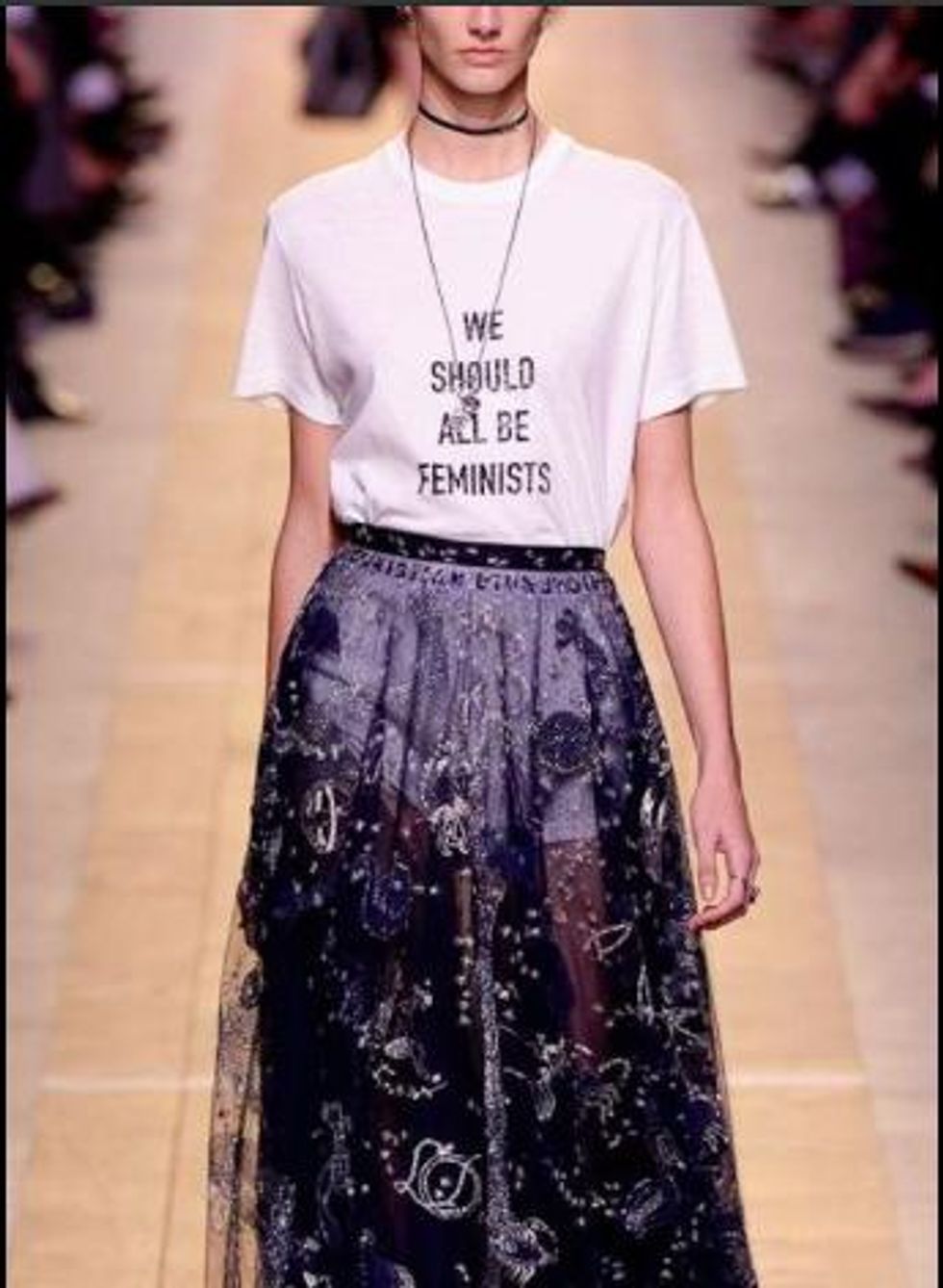 Brava, Dior.
[h/t Vogue]
Images via Twitter, Instagram and Facebook