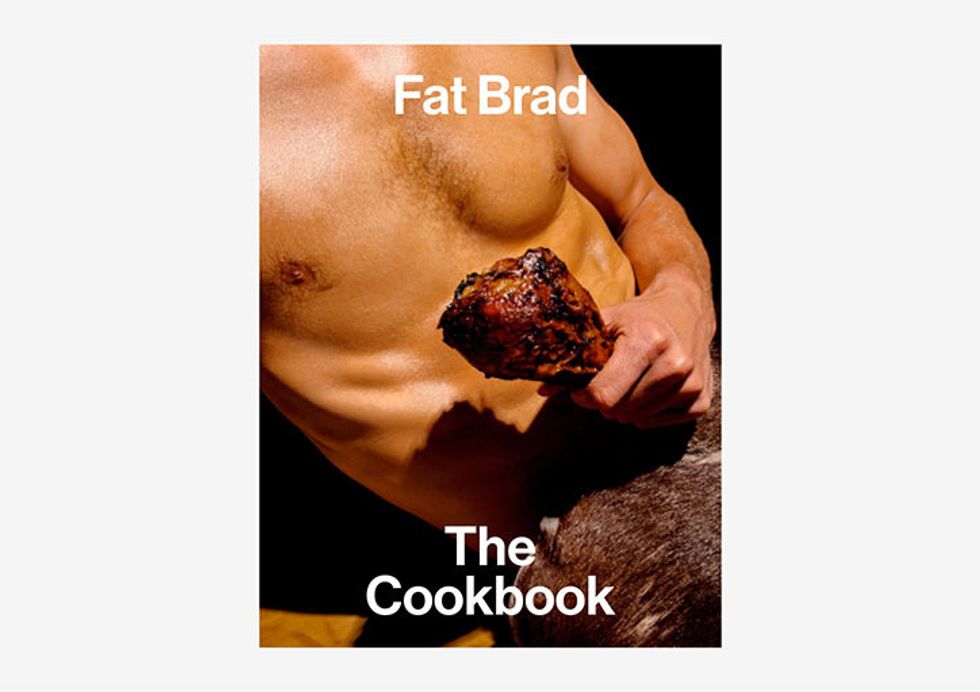 The celebrity cookbook universe is a strange and boundless one, from Dolly Parton's Southern comfort food bible Dolly's Dixie Fixin's to Alice B. Toklas' hashish fudge recipe from her 1954 autobiography/cult eponymous cookbook to Coolio's 2009 no-nonsense opus Cookin' With Coolio. But what of cookbooks dedicated to celebrities, or, rather, to the festishistic cataloguing of every thing they've ever consumed on screen?
Enter Fat Brad, out in October, which painstakingly documents the most delicious food stuffs Brad Pitt has ever eaten in a movie.
Per the cookbook's publishers, Long Prawn:
Fat Brad, The Cookbook is a definitive exploration into the on-screen eating habits of William Bradley "Brad" Pitt. Part fan fantasy, part filmic study, Fat Brad meticulously reimagines the best scenes where Brad chomps. From Rusty's carpark burger in Ocean's 11 to Tyler's questionable Seafood Bisque in Fight Club, no plate is left unturned.
In fact, Long Prawn publisher Fred Mora told It's Nice That in an interview that so extensive is Pitt's history of eating on camera that, in addition to the plates featured in the 50-page book, "there is still a long list of meals and snacks we have not included."
Fat Brad, with recipes conceived by chefs Ali Currey-Voumard and Mietta Coventry, includes variations on the lobster bisque Tyler Durden makes in Fight Club (presumably without all of the ingredients included), the burger and shrimp cocktail the bottomless Rusty Ryan puts away in Oceans 11 and a lovely roast featured in Mr. and Mrs. Smith. Throw in some beautiful images from photographer Ben Clement, et voilà, your Fat Brad is served.
Check out some shots from the book below, and see more at It's Nice That.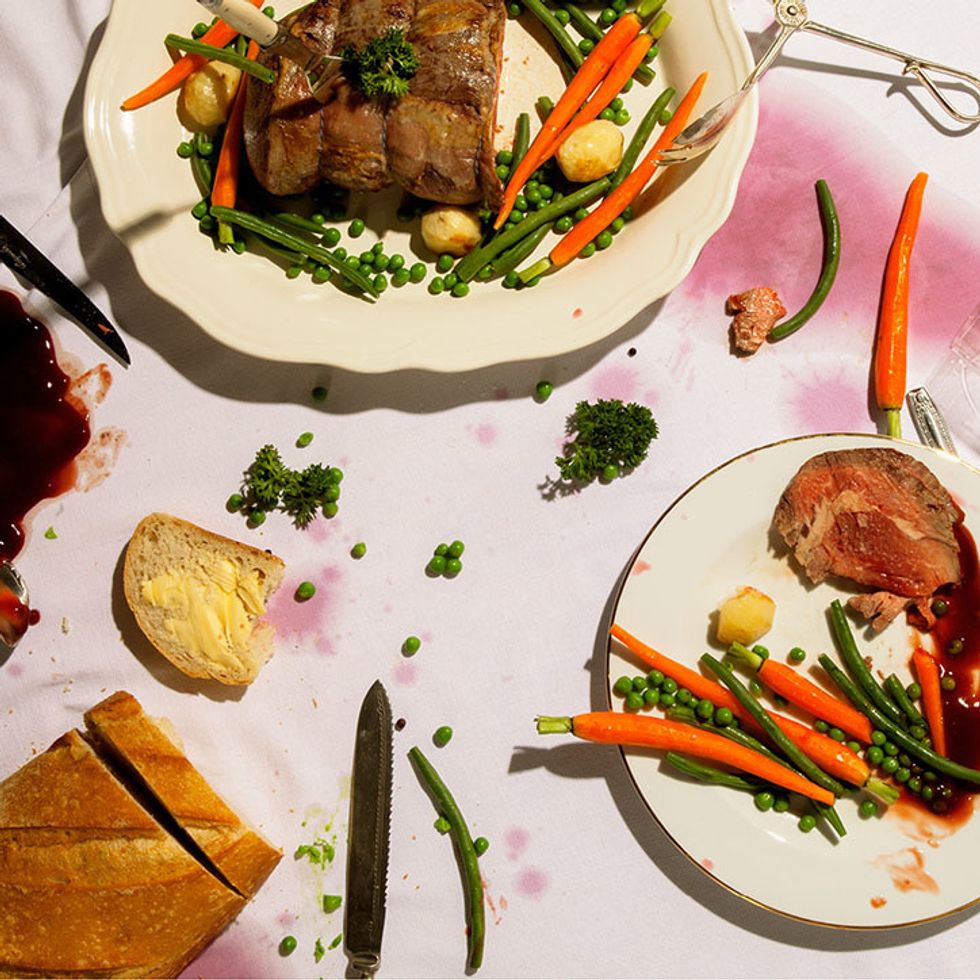 Mr. and Mrs. Smith bloodied roast. Photo by Ben Clement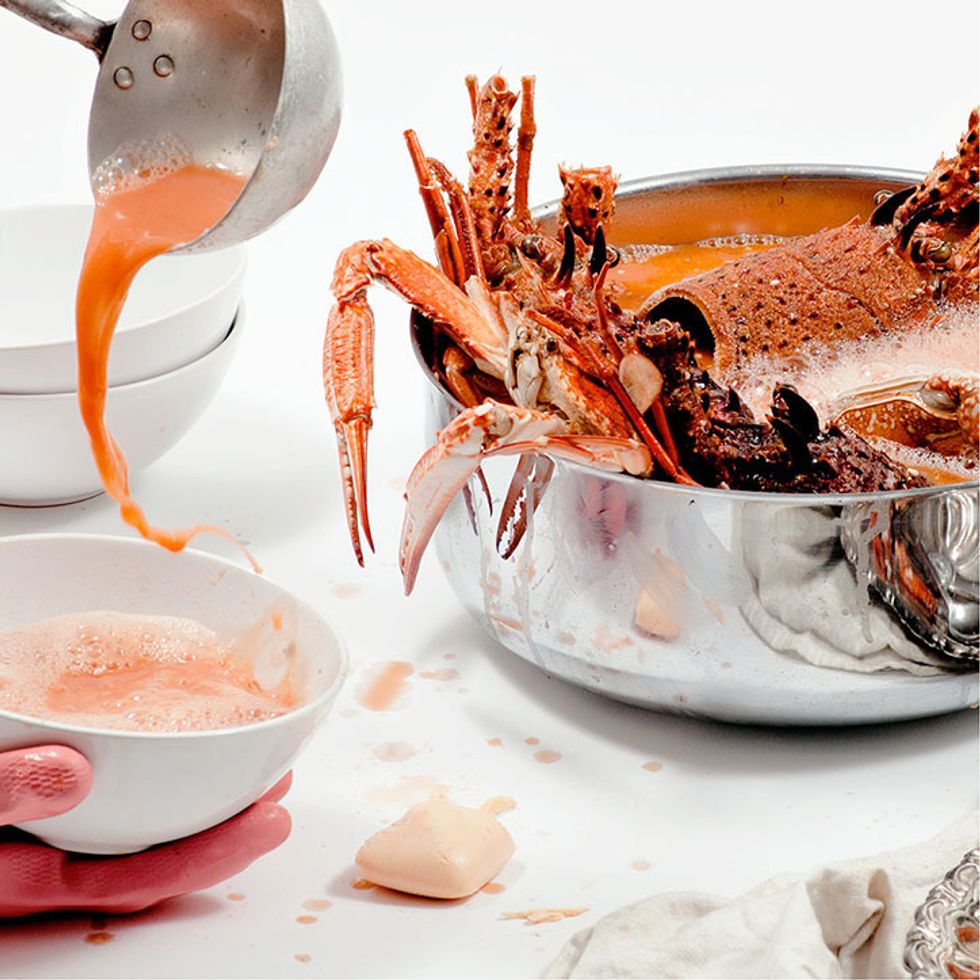 Fight Club seafood bisque. Photo by Ben Clement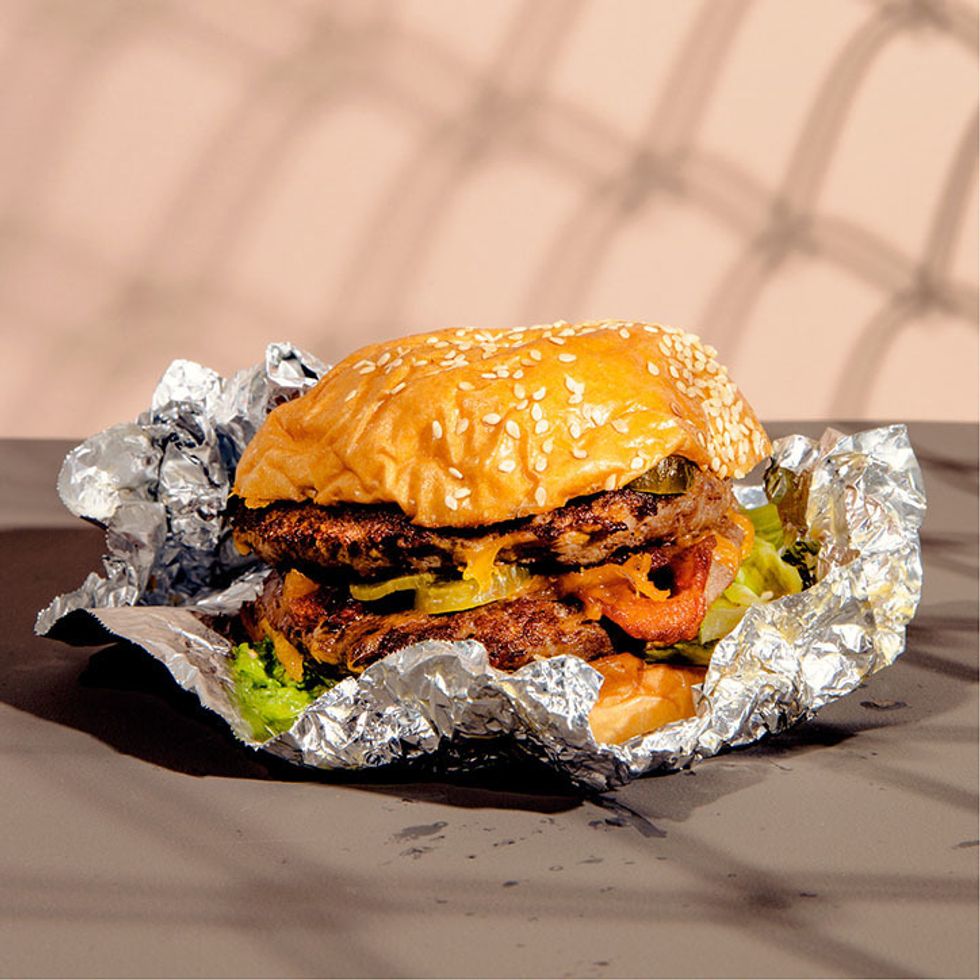 Oceans 11 burger. Photo by Ben Clement
You can pre-order Fat Brad here.