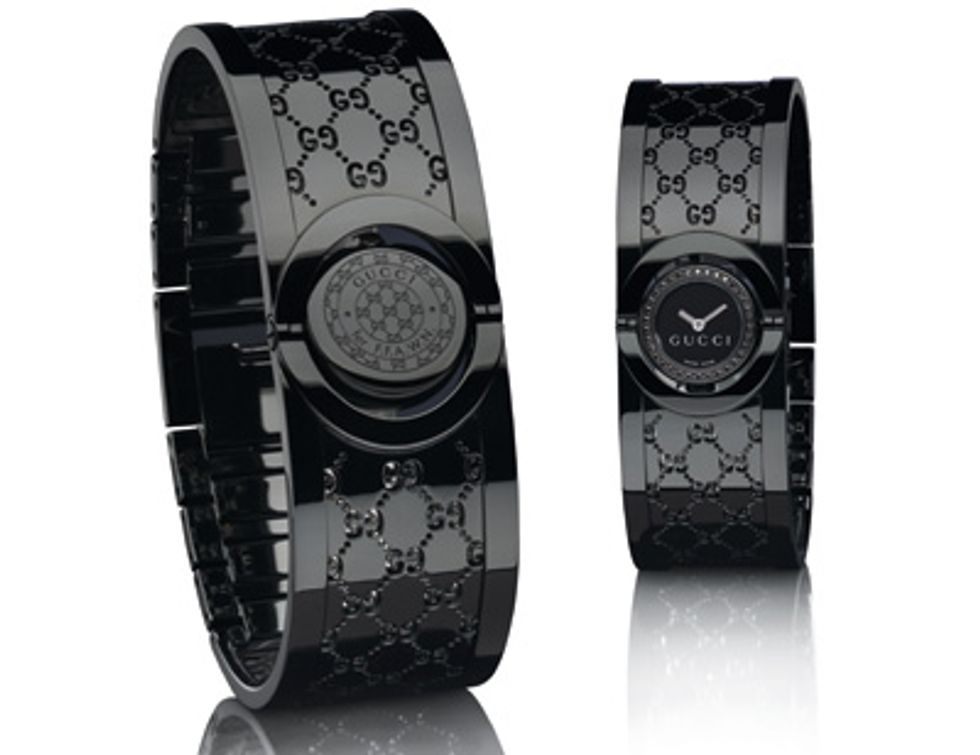 On September 16, Mary J. Blige will be holding court at Gucci's New York flagship to raise awareness and funds for her non-profit foundation. FFAWN (Foundation for the Advancement of Women Now) was created and founded in 2007 by the R&B superstar and marketing pioneer Steven Stroute to inspire women from all walks of life to reach their individual potential through scholarship programs and grants. The evening marks the launch of a limited edition Gucci timepiece and a portion of its sale in the US and Canada will go directly to the charitable cause.
The bold Twirl model was originally introduced in 2006 and quickly gained a following for its versatile and innovative design. The Twirl's case turns on itself, swiftly changing the timepiece into a chic cocktail-ready bangle. The limited edition version, designed by Gucci's Creative Director Frida Giannini, is offered in sleek black PVD with the iconic GG motif pierced in a bangle. The rotating rounded case is adorned with black diamonds and to celebrate the partnership, the Twirl will feature a "Gucci for FAWN" engraving.
The Limited Edition Gucci FFAWN Twirl ($1,895) is available nationwide at Gucci and select department stores.