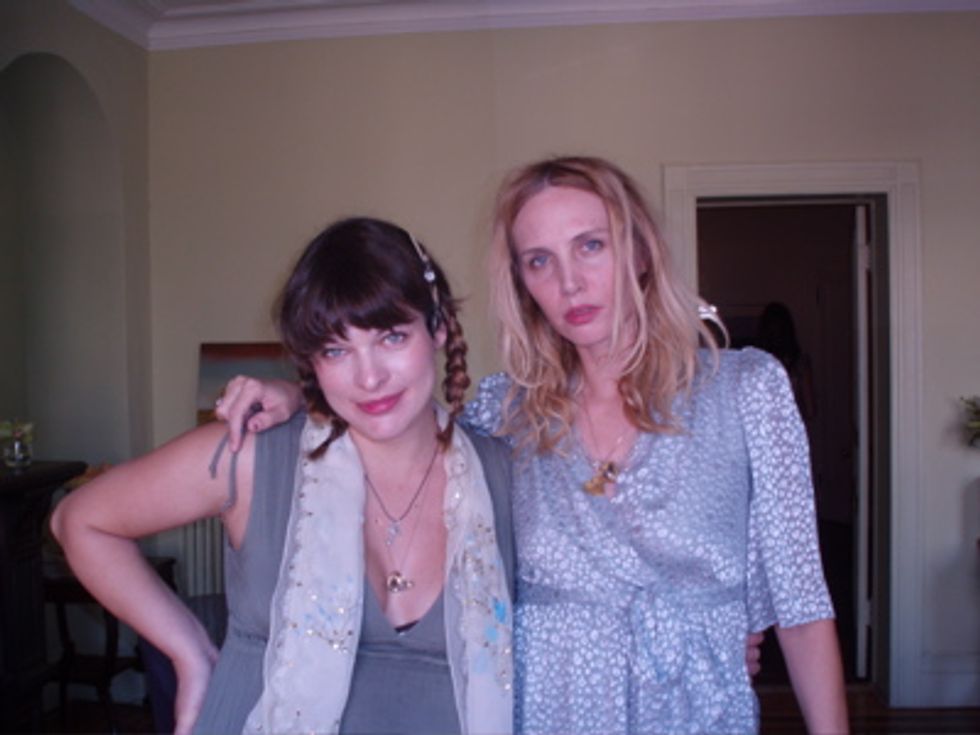 Mr. Mickey must confess that the fabulousness has been pretty scarce this Fashion Week. MM had basically become resigned to a so-so week and then BOOM! Two fabulous presentations, one after the other. And by celebrity designers! Mr. Mickey knows that Cathy Horyn ripped poor Gwen Stefani to shreds over her L.A.M.B. show but MM's two favorite shows this week so far were Jovovich-Hawk by Milla Jovovich & Carmen Hawk and the Row by Ashley & Mary Kate Olsen.
It's no secret that Mr. Mickey is something of a starfucker. Famous people are fun!!! Come on, admit it. Nonetheless, the fabulousness in these two collections come from adorable style not marquee name recognition. PAPER has loved Milla (who is very pregnant) and Carmen for ages (Milla was first on PAPER's cover in 1994!) and we've loved seeing them translate their laidback, slightly hippy, romantic style into a collection. This season's show was all about underwear through the ages. From the Empress Josephine to 1970s glamoupusses and it was the tightest collection the girls have done to date. PAPERMAG fashion star Carol Lee was busy doing personal shopping! She wanted everything from the sexy little dresses to the wide leg jeans! These girls, despite eclectic careers in which they dabbled in modeling, acting, music and more, are serious about fashion and it shows.

Meanwhile up at the St. Regis Hotel, the Olsens were channeling their internationally celebrated bohemian style into the Row, a startlingly chic and flawlessly constructed collection. It's all about black and white basics with a splash of green and we cannot believe how immaculate the clothes were. Perfectly sexy little T-back T-shirts with French seams (one seam down the back so no sideseams), slip on stretch leather pants and jodphurs, Alaia-like dresses that cling and somehow flatter different shapes. Seeing the girls decked out in their own line (and in their own unique style, very different from one another) really made the clothes come to life. Why aren't we sexy young girls so we can wear these clothes!!!
And that's the good news from the front row kids!!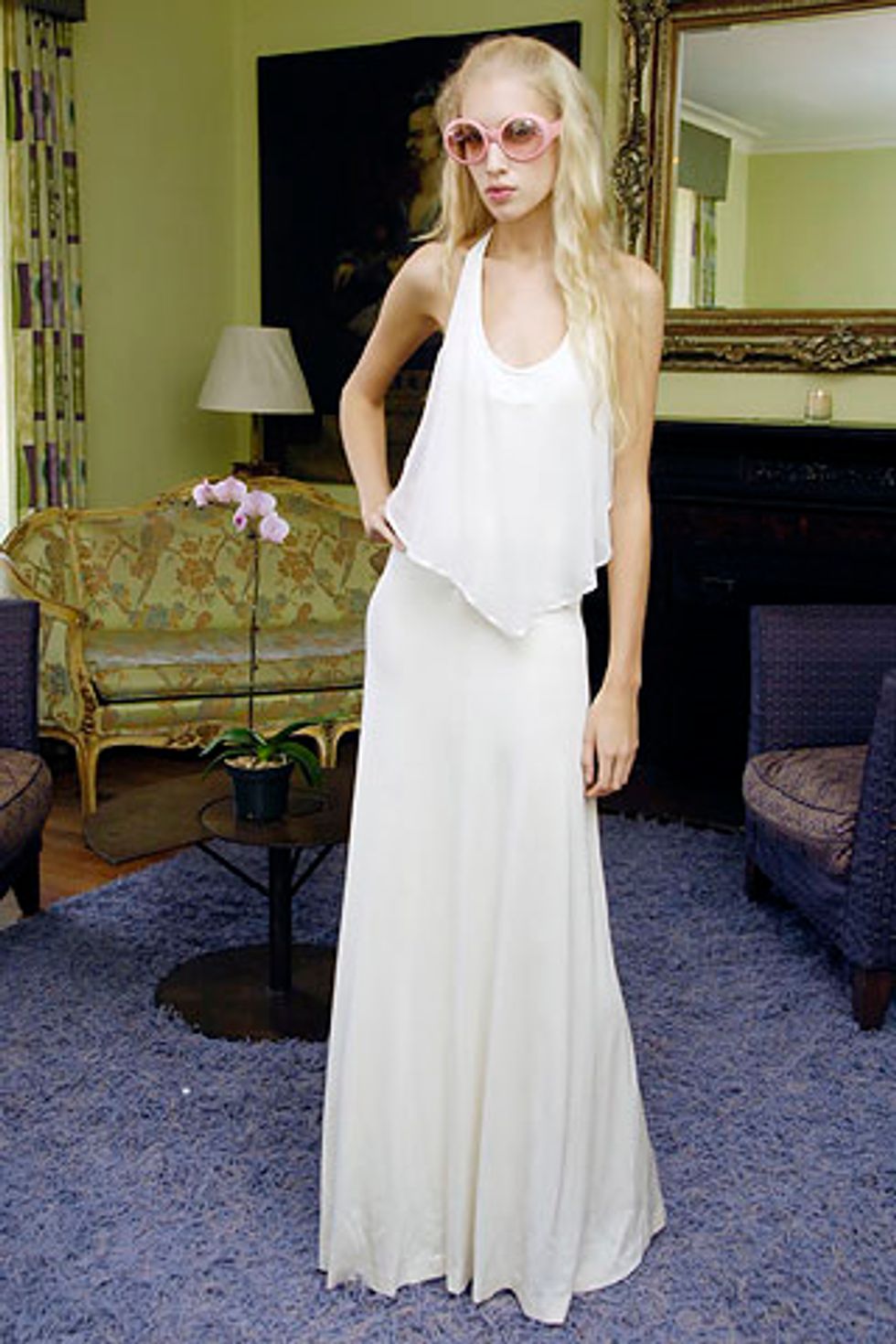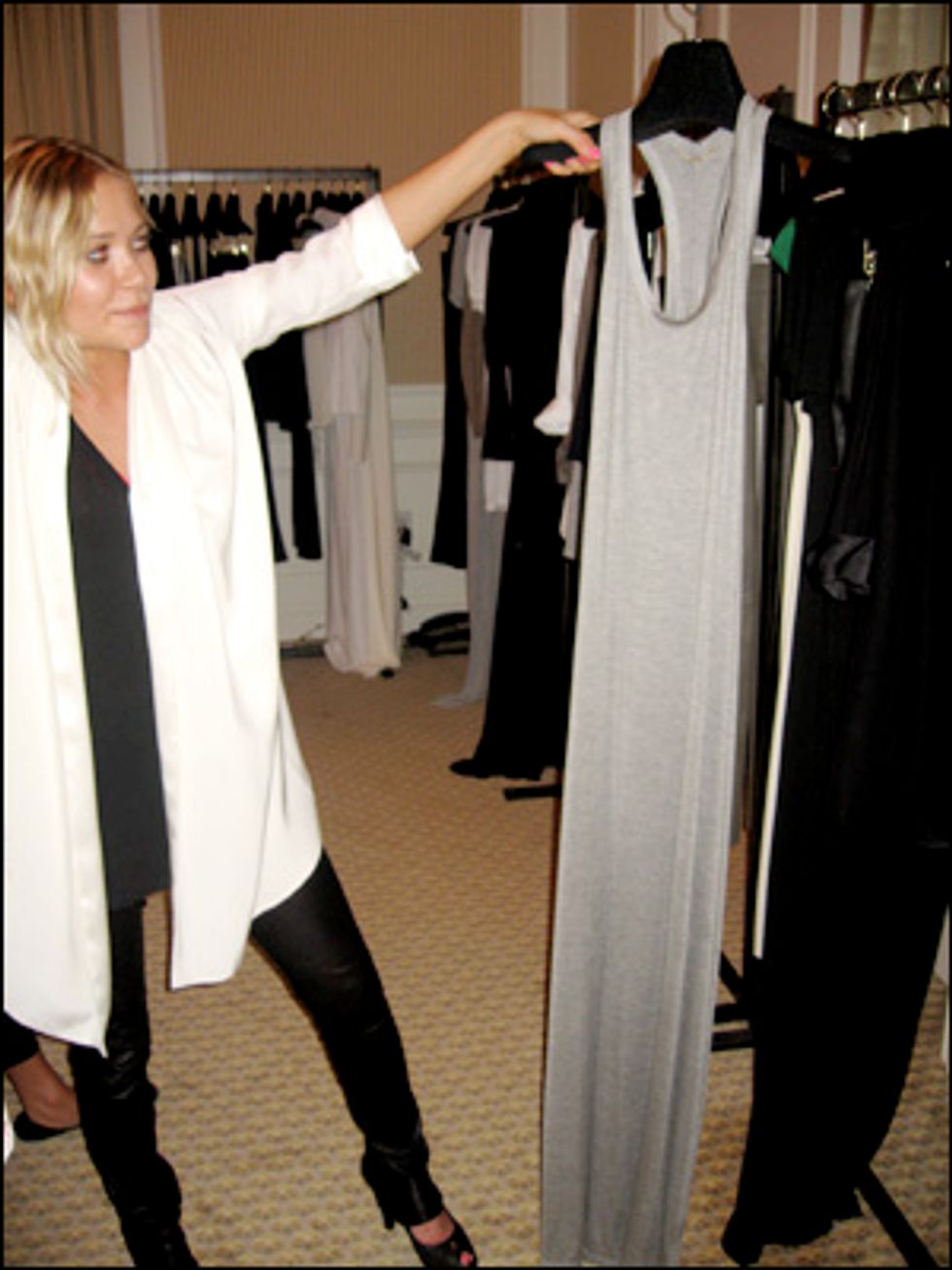 Milla and Carmen photo by Mr. Mickey
Jovovich-Hawk photo from Style.com
The Row photo by Carol Lee