As Paris shows wrap up today, the month-long global spectacle that is Fashion Week comes to a close. Here we look back at highlights from New York, London, Milan and Paris F/W '16.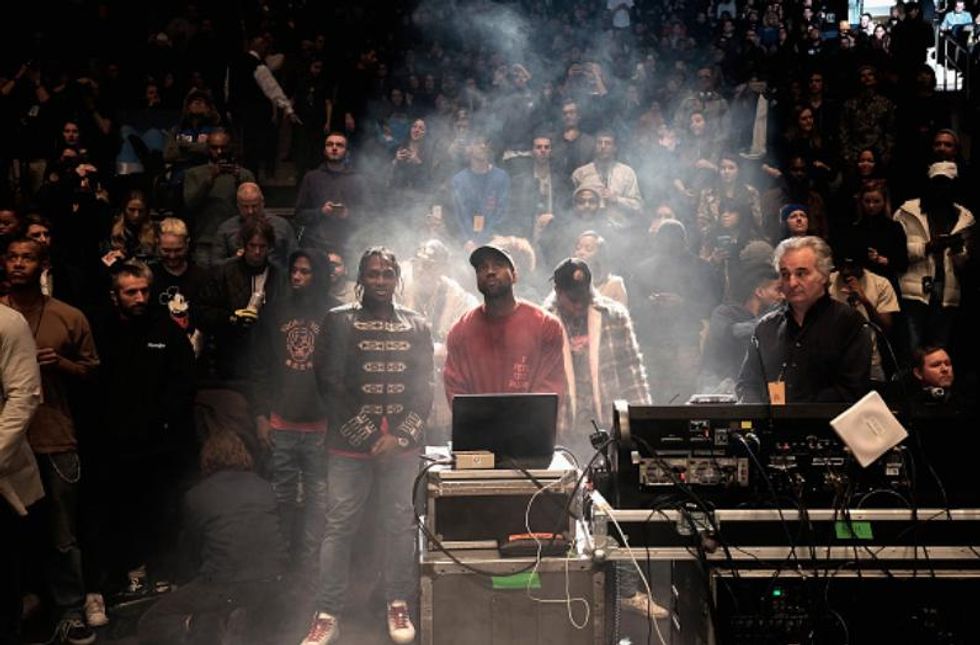 Yeezy Does It
Kanye's two hour extravaganza at Madison Square Garden for Yeezy Season 3high-jacked the fashion calendar and garnered responses from effusive to enraged. A typical day in the Life of Pablo.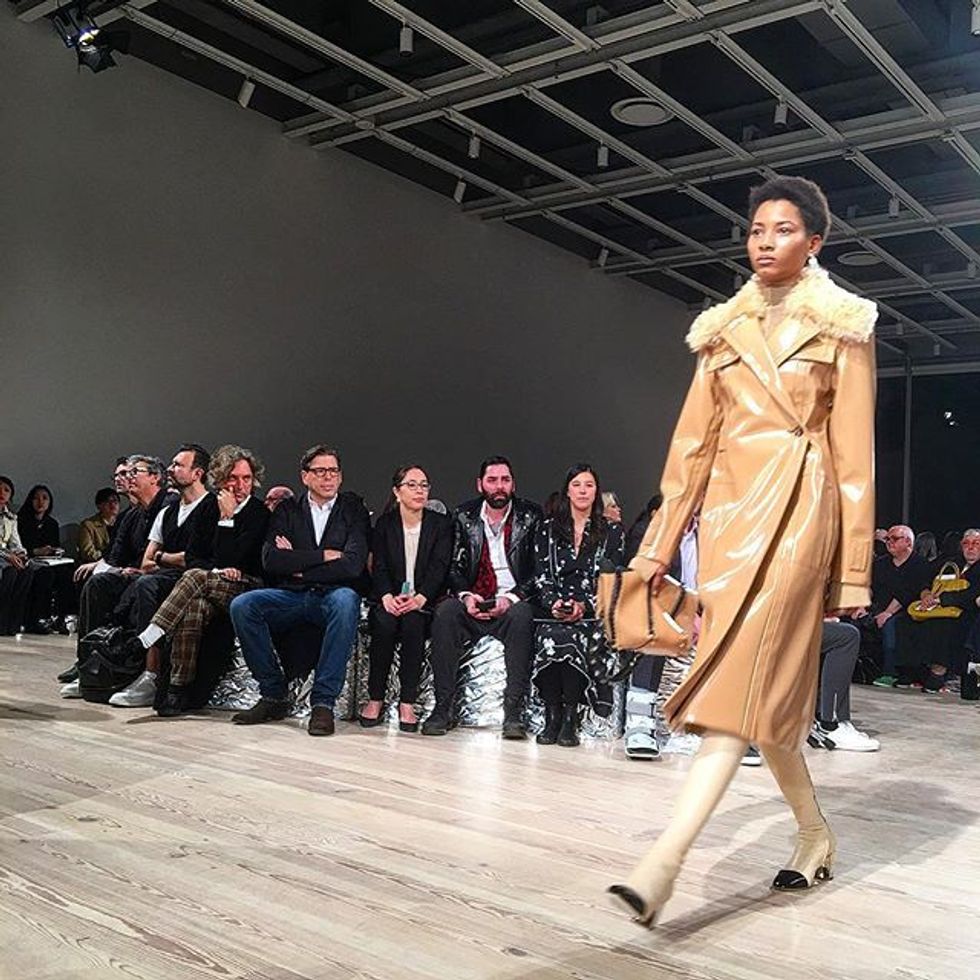 Proenza Schouler's Night at the Museum
The new downtown Whitney Museum played host to some of the more poetic 10 minutes of the week. With the menacingly dulcet tones of John Cage as soundtrack, the collection was eerily gorgeous and thoroughly modern.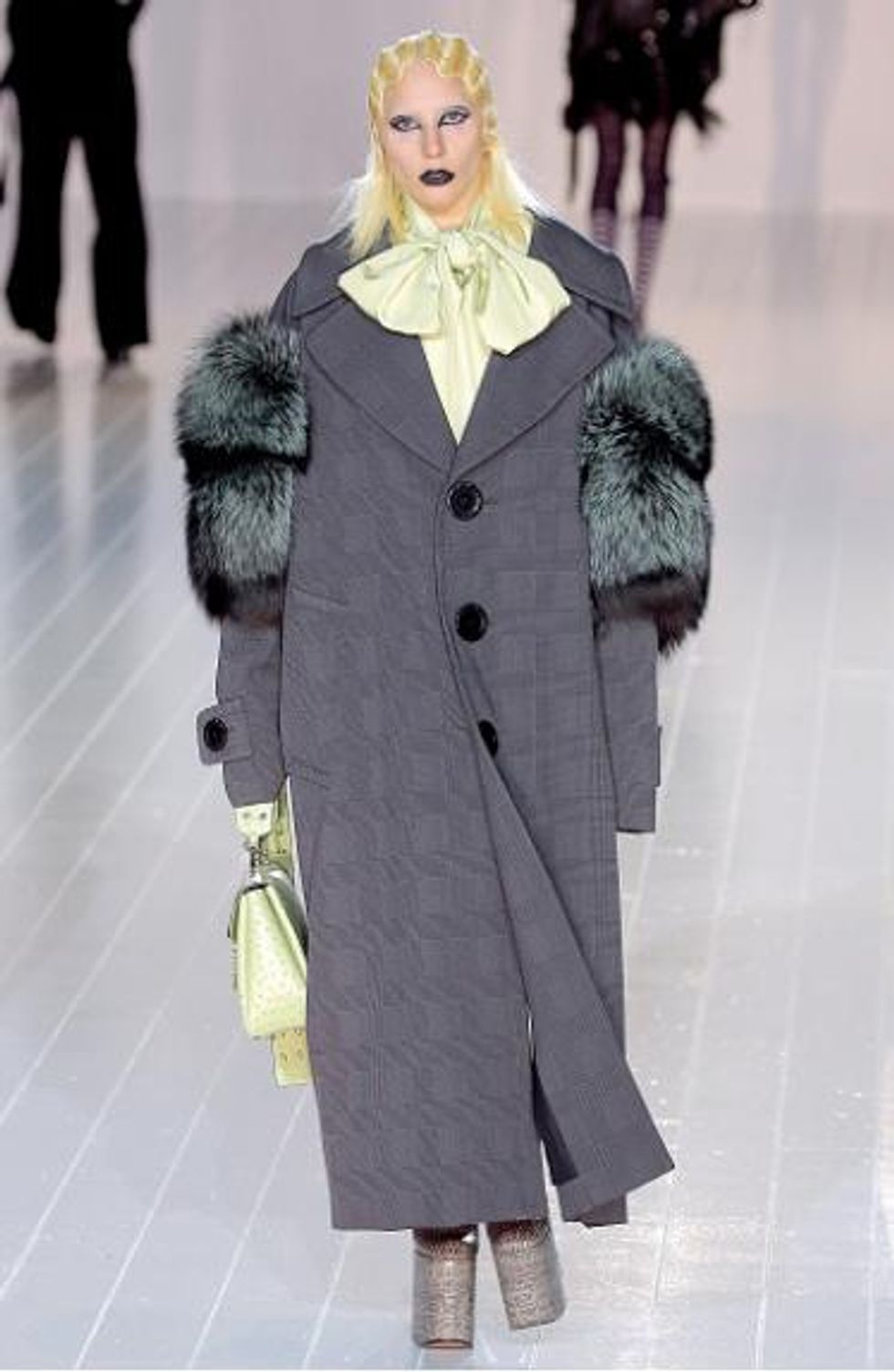 Marc Jacobs Goth Fantasia
To end a strange and, all told, somewhat lack luster New York season, MJ turned it out with his jaw dropping dramatics and cant look-away Gorey-meets -Ginza silhouettes. Not to mention Gaga as the low-key casting stunt of the week, it was the perfect send off.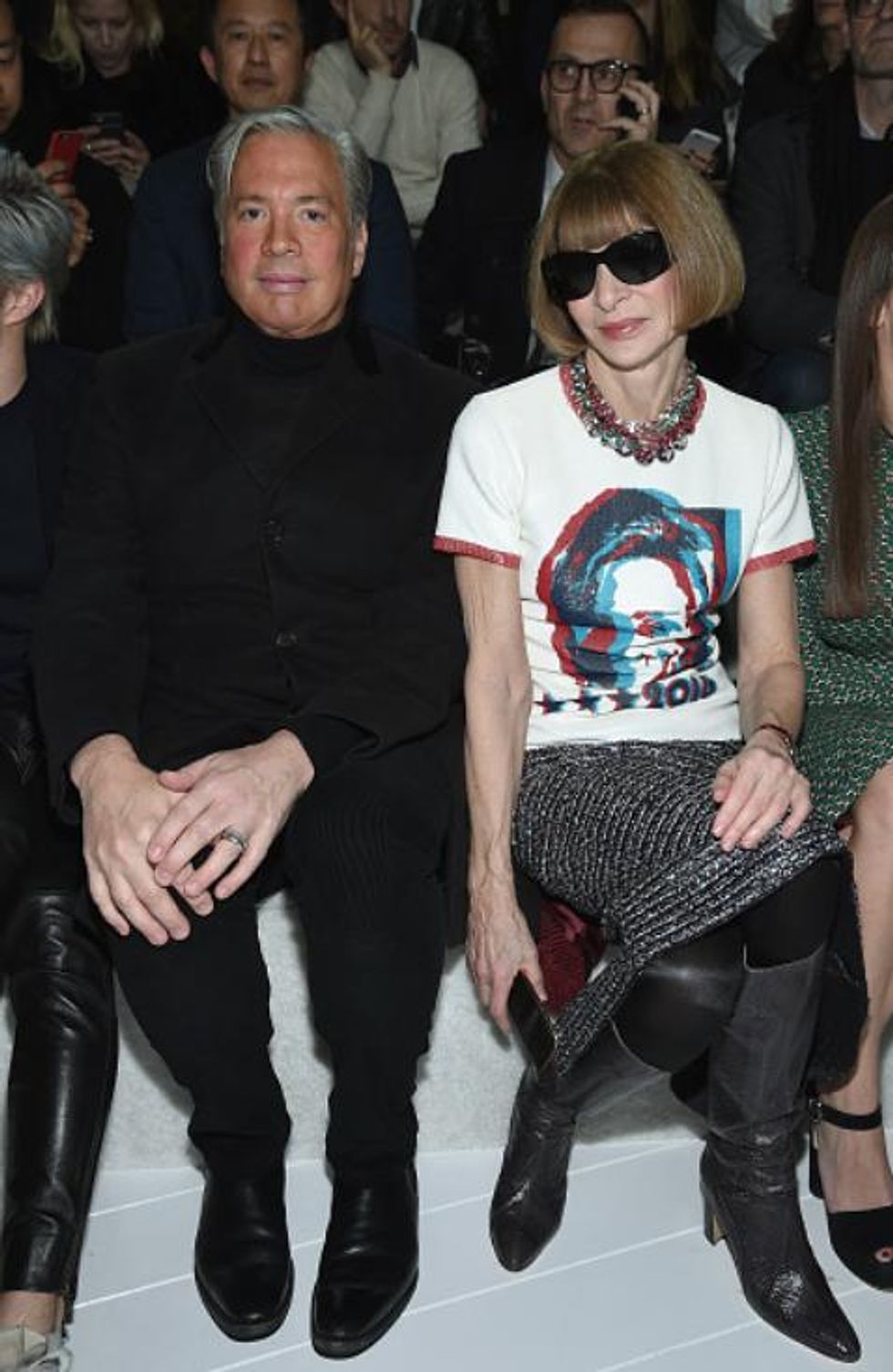 Hail to the She-if!
Anna Wintour showed her unwavering support of the Democratic front runner perhaps no more clearly than with this custom sequined tee by Marc Jacobs.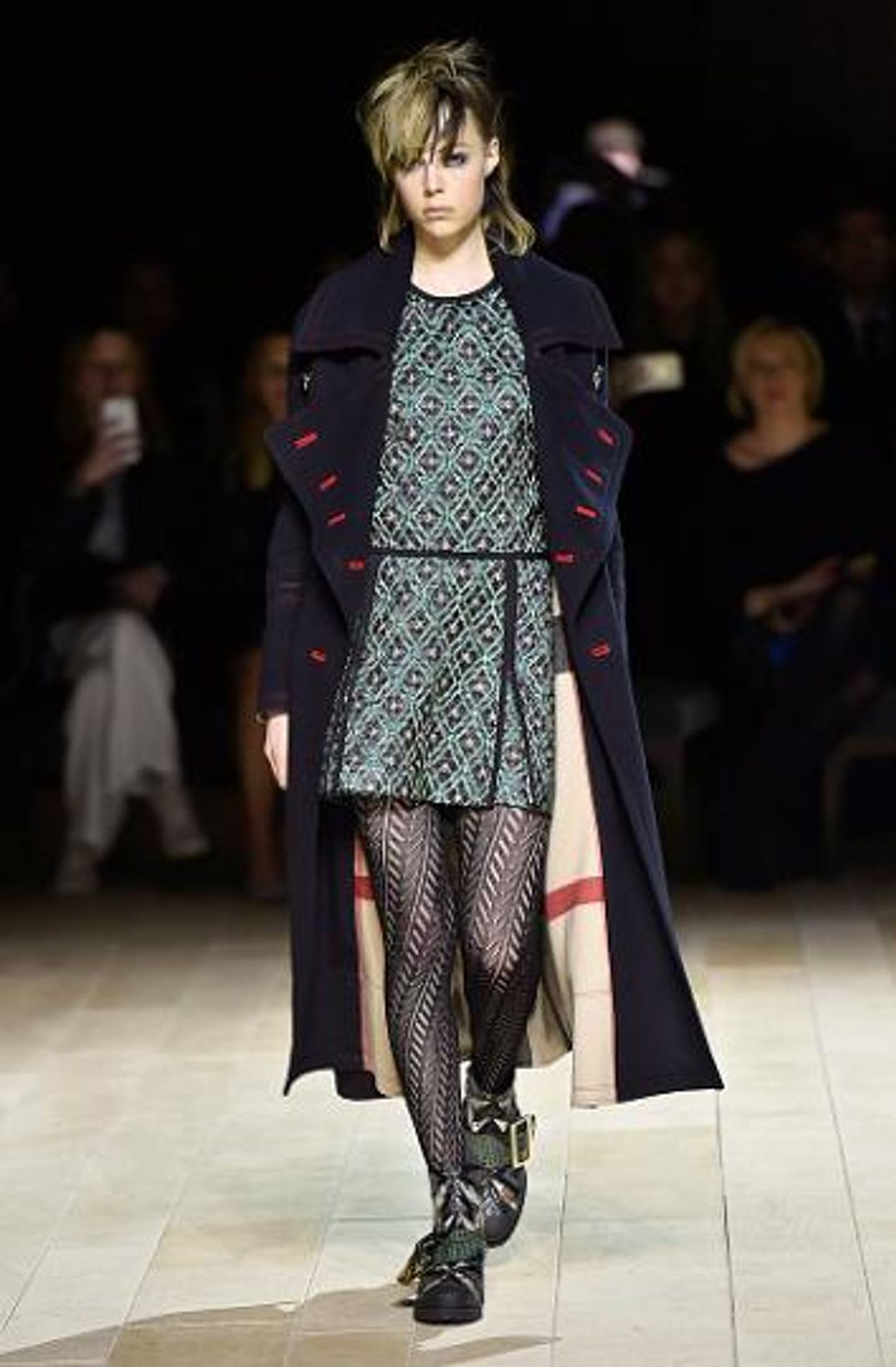 Bowie At Burberry
It was inevitable the dearly departed icon would start showing up in the collections and most deftly at Christopher Baileys' glam rock rollick at Burberry.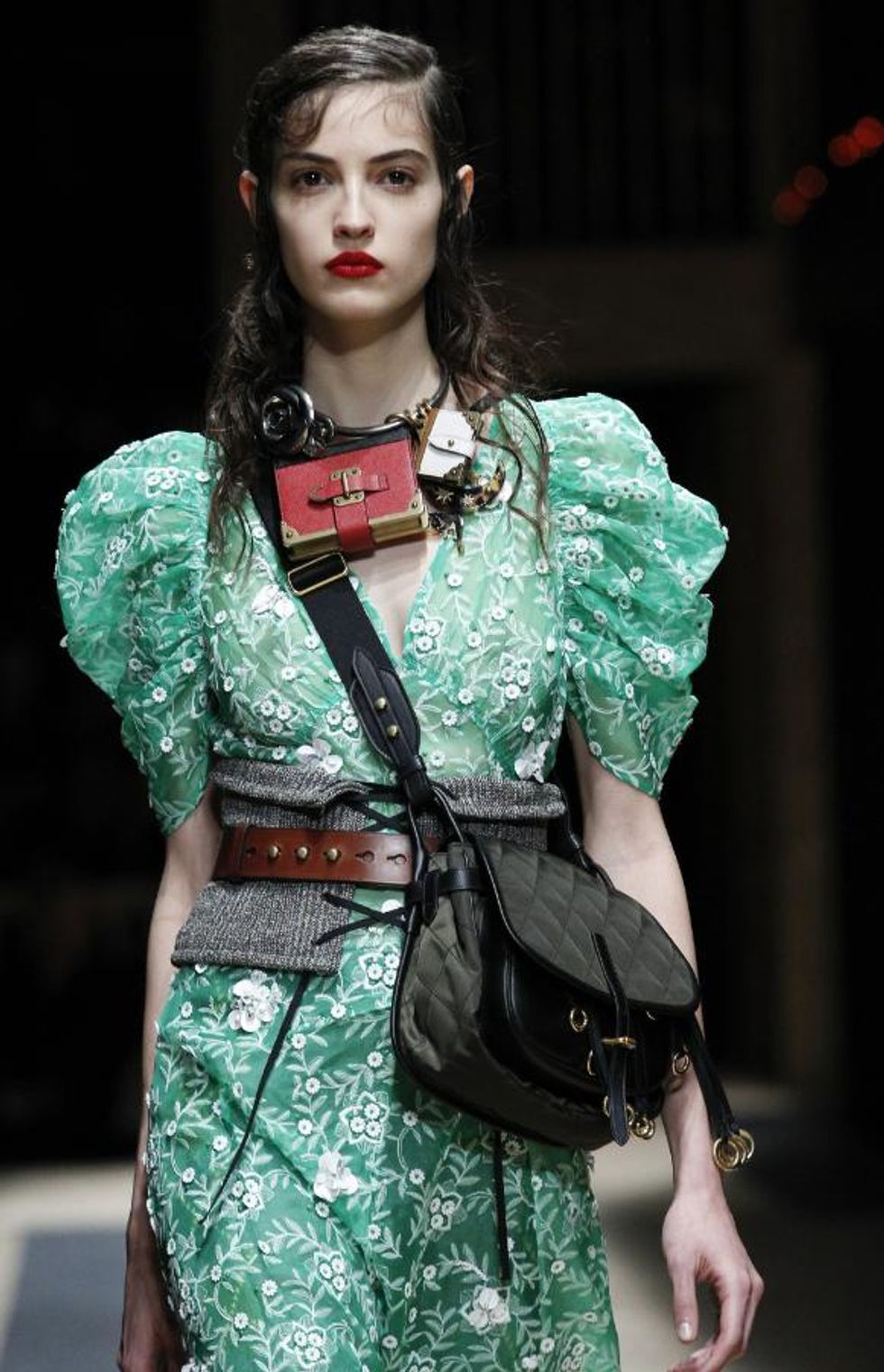 Neck & Neck at Prada
Prada has been in the news more lately for it's bottom line troubles than the clothes themselves. Surely one way of getting back in the black is making neck purses a thing.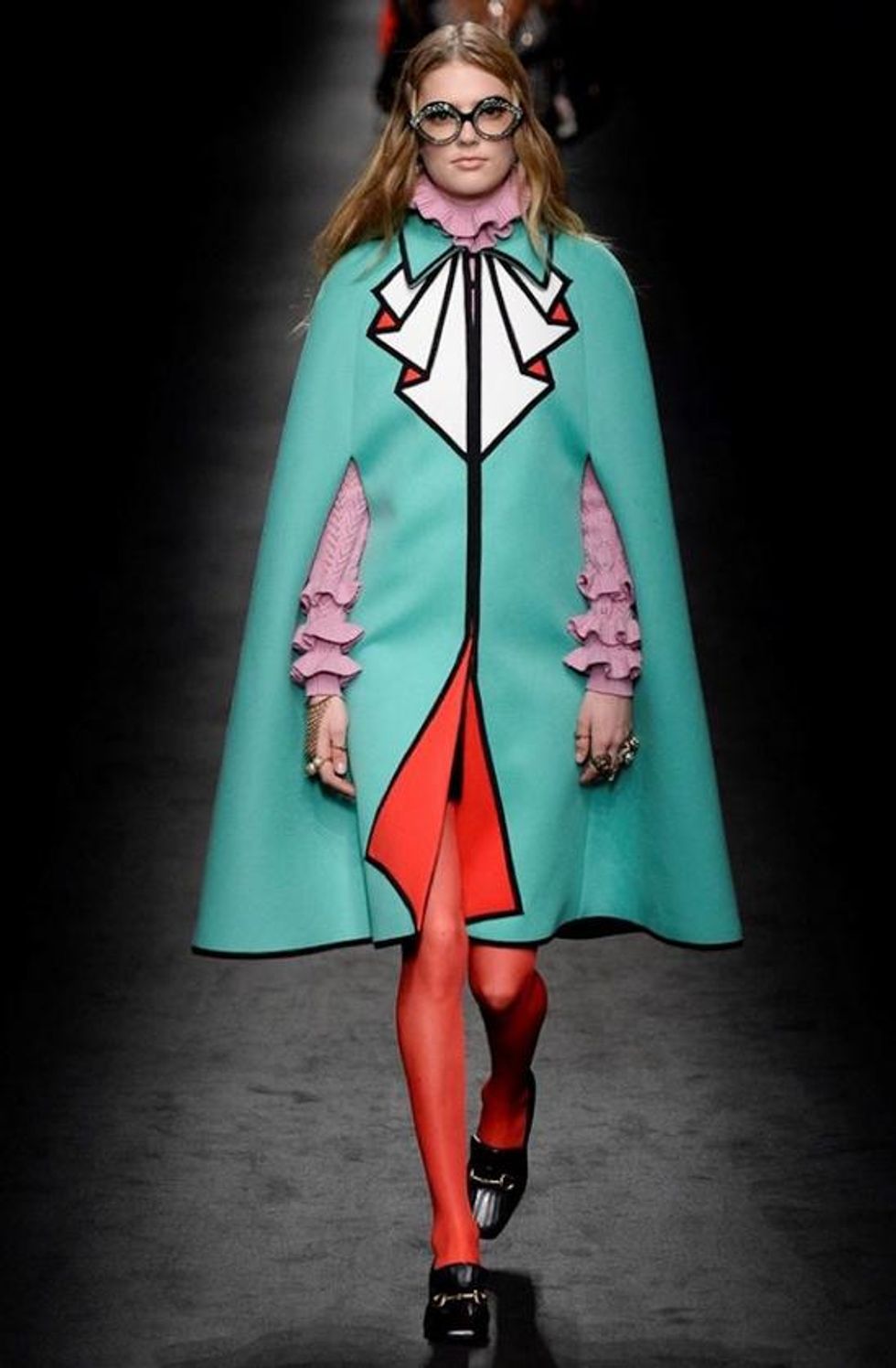 Gucci's Big Week
A barnstormer collection in Milan and dressing the Best Actress inner is not bad for one 36 hour period.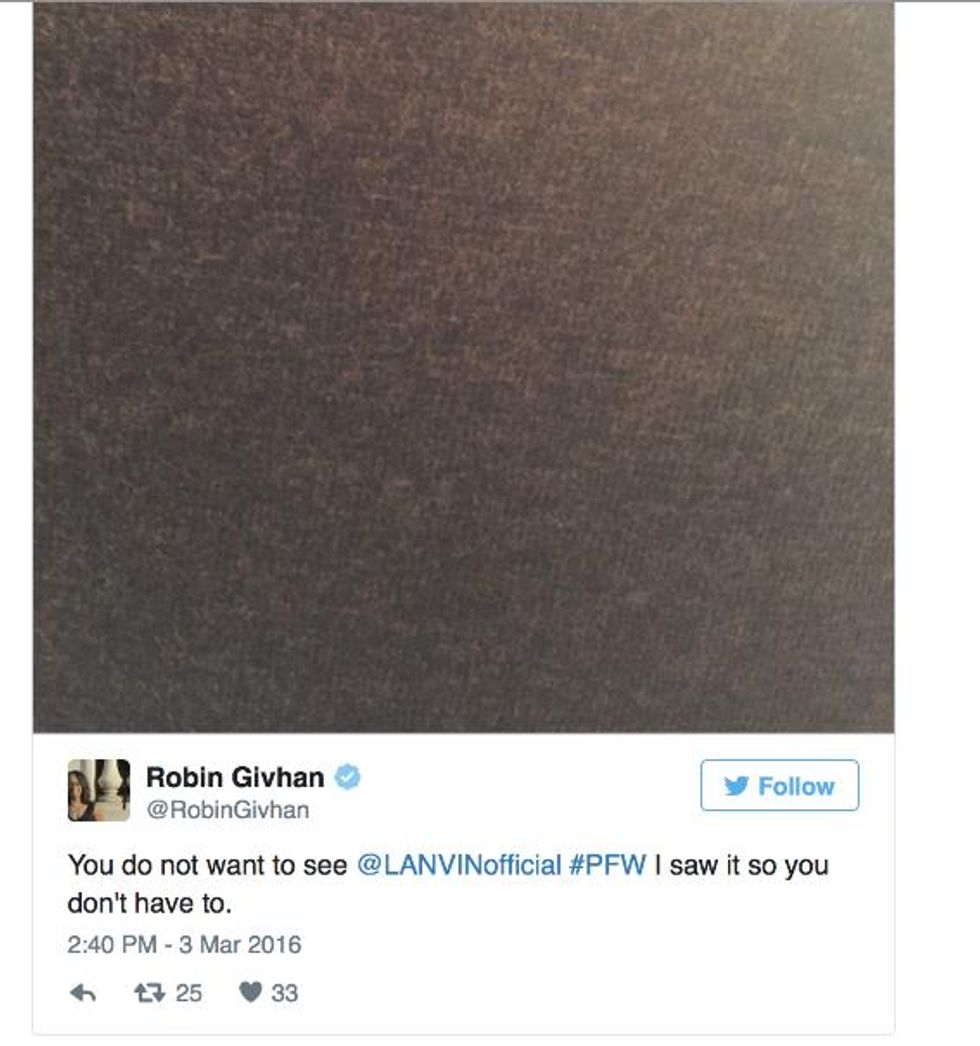 Lanvin languishes
It was not good, we'll just say. But the news that Bouchra Jarrar, the jacket queen of haute couture, will most likely take the reigns was welcome news.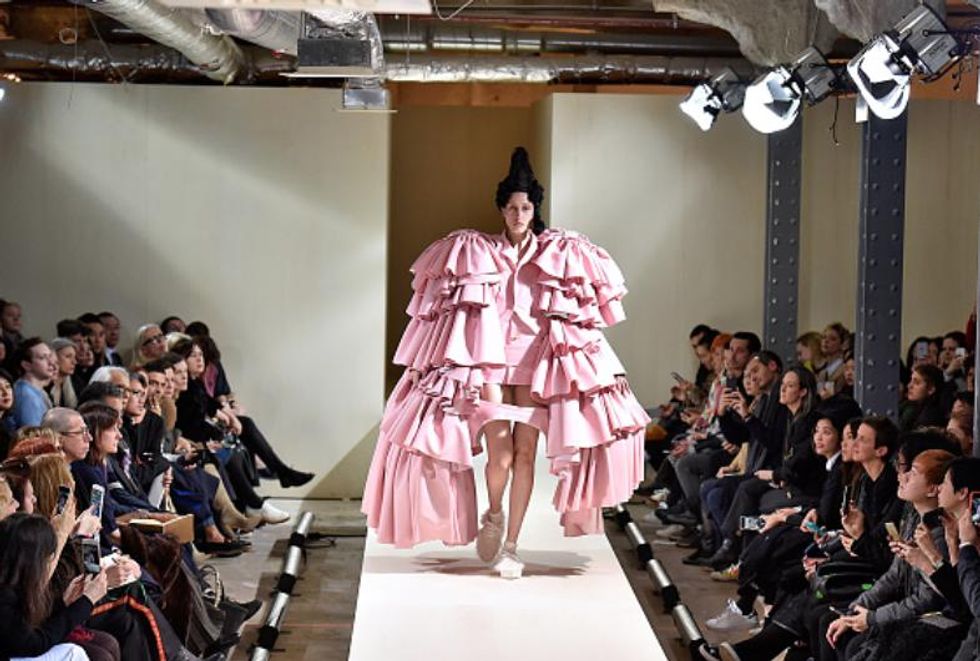 Rei of Light
With the fashion noise about designer burnout and show season bottlenecking sucking up all of the air, Kawakubo's Comme des Garçons show was a moment of pure creative oxygen.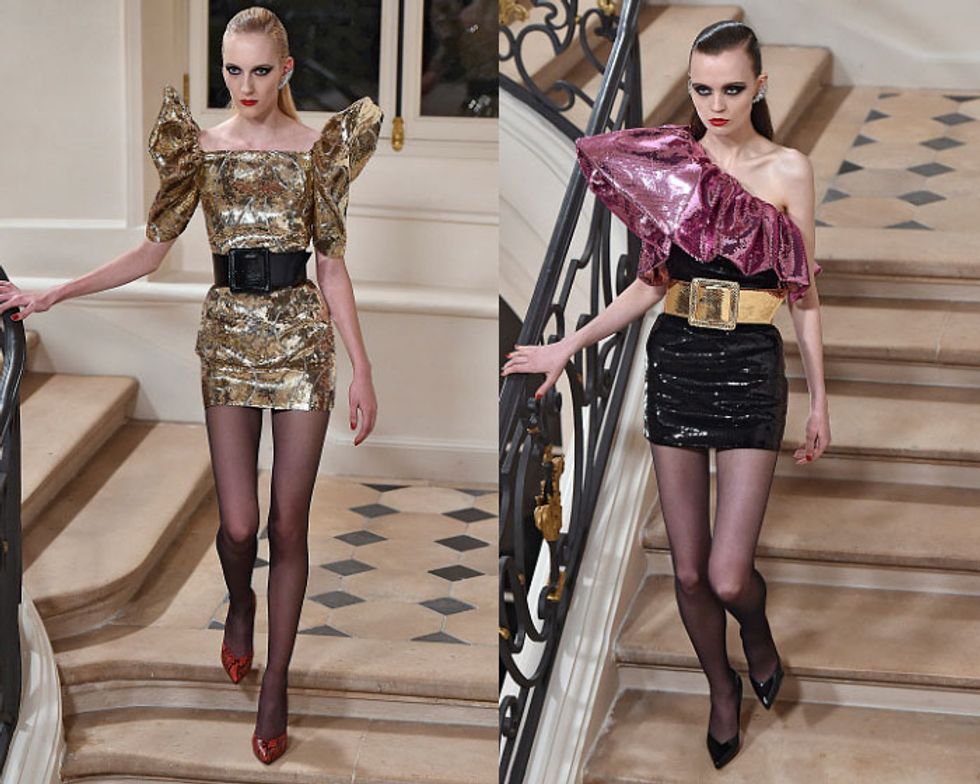 '80s Ladies
Hedi Slimane debuted his reconstituted haute couture line for Saint Laurent with an unwavering nod to the 80s, in exaggerated cocktail silhouettes and pouf skirts. The persisting rumors of his departure were silenced, if momentarily, by one of the more arresting shows of the Paris season.'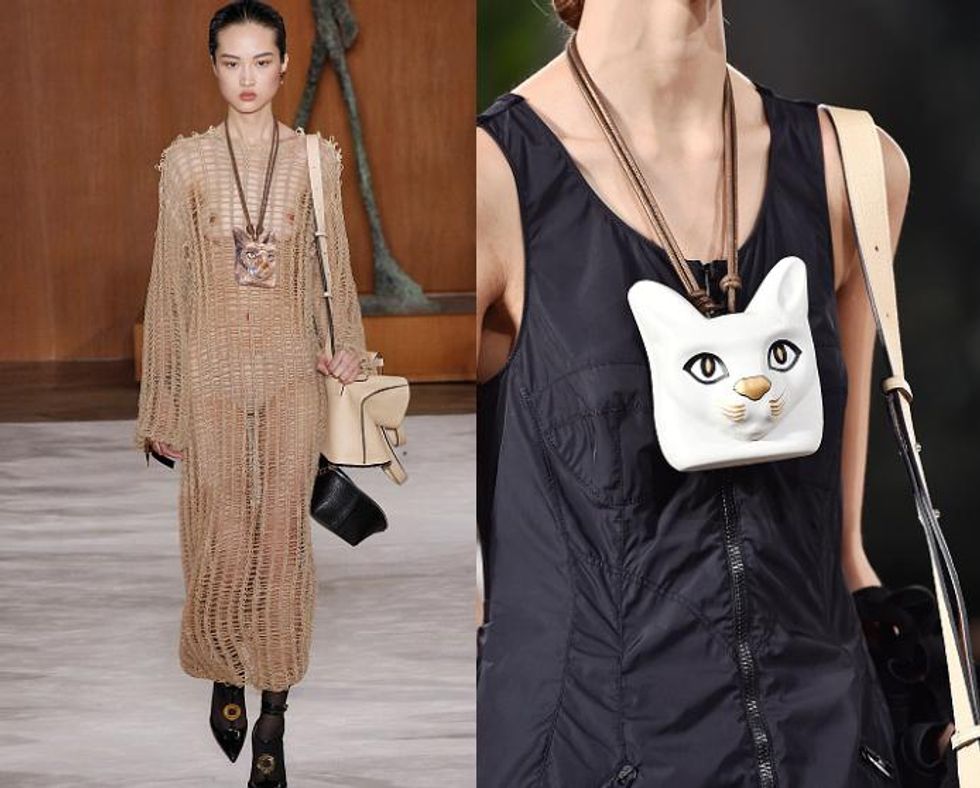 Cat Fancy
One of the more elegant collections in Paris was Jonathan Anderson's Loewe which brought us Maneki Neko style pendants. Though, I wonder what an actual cat would do to this look.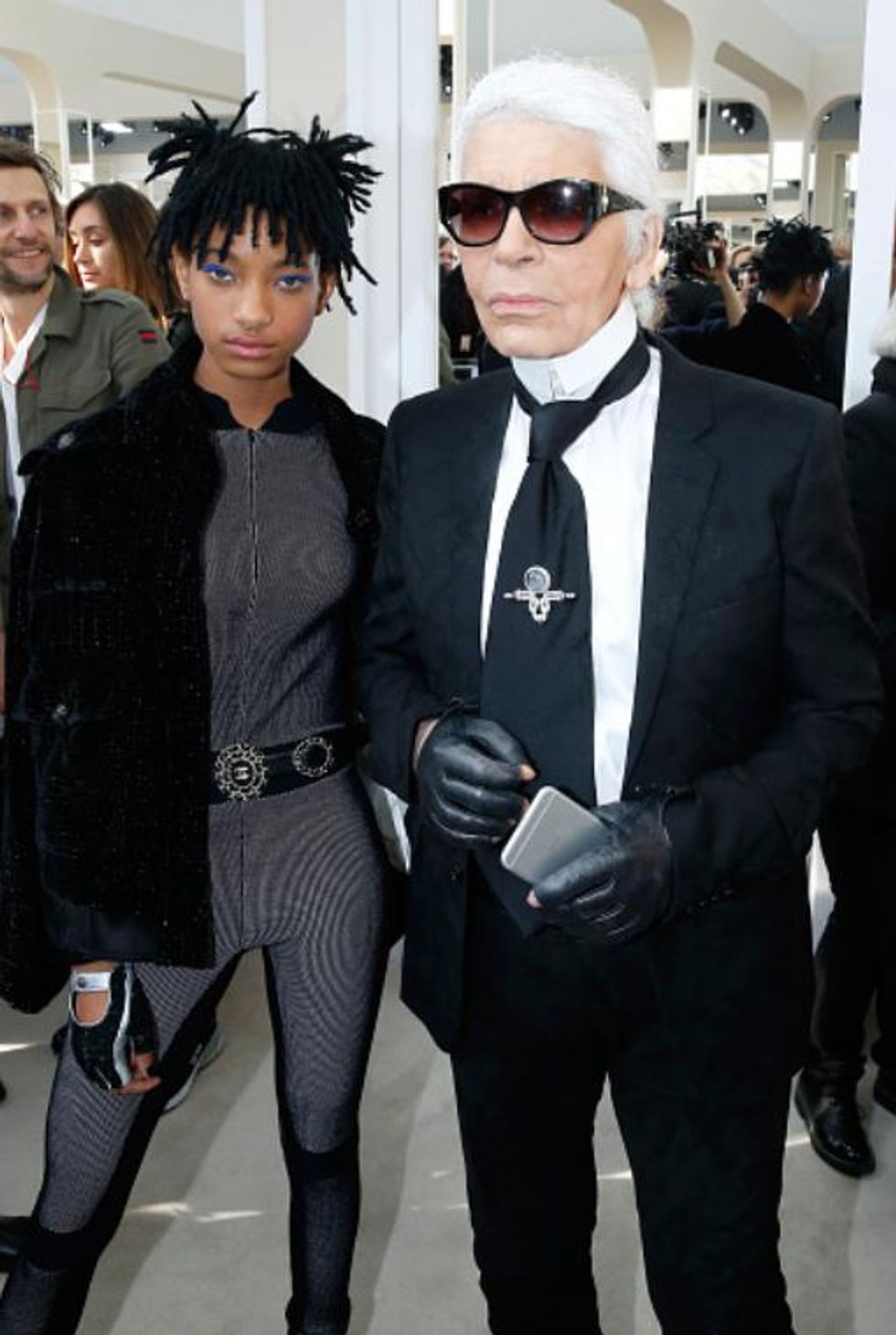 Mme. Ambassador Smith
One thing the Pinkett-Smiths did not boycott this month: Chanel! Karl's choice of Willow as a new brand ambassador is inspired and a welcome moment in a white washed Paris season.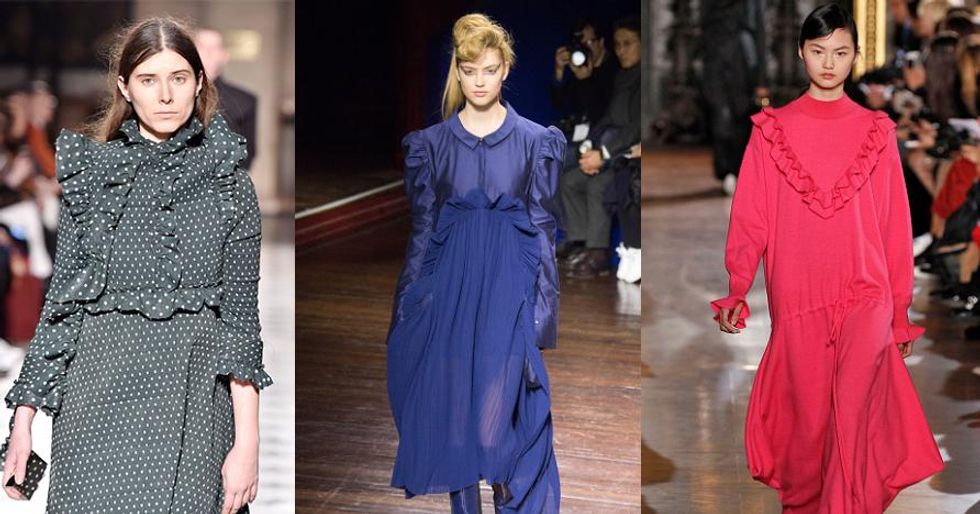 Keep Sweet!
Fashion had a sister wife moment in Paris this season. Slightly offputting but kind of fun! (?)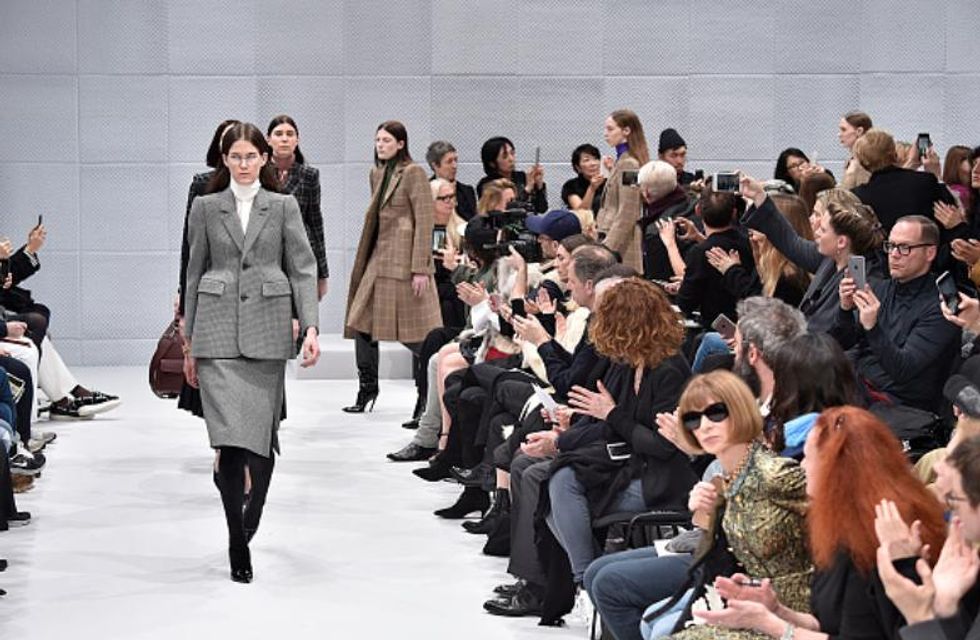 Balenciaga Bows
Demna Gvasalia showed his first collection for the storied French house to generally favorable reviews. It was without a doubt the most anticipated show of the season, but left some wondering about his worldview given the all-white casting (irony that it was held in an echo-less sound chamber?)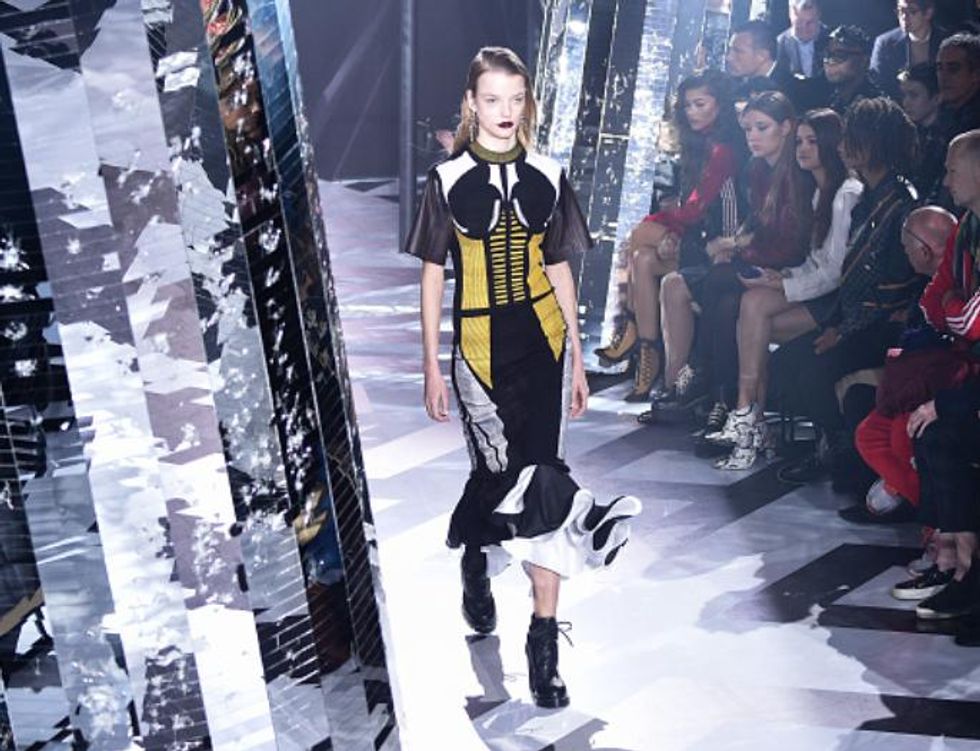 Ghesquiere's Heroines
Louis Vuitton's Nicolas Ghesquiere ended the ready to wear collections with a bang via form-fitting, digital silhouettes and mash-up of must have bags.
You May Also Like