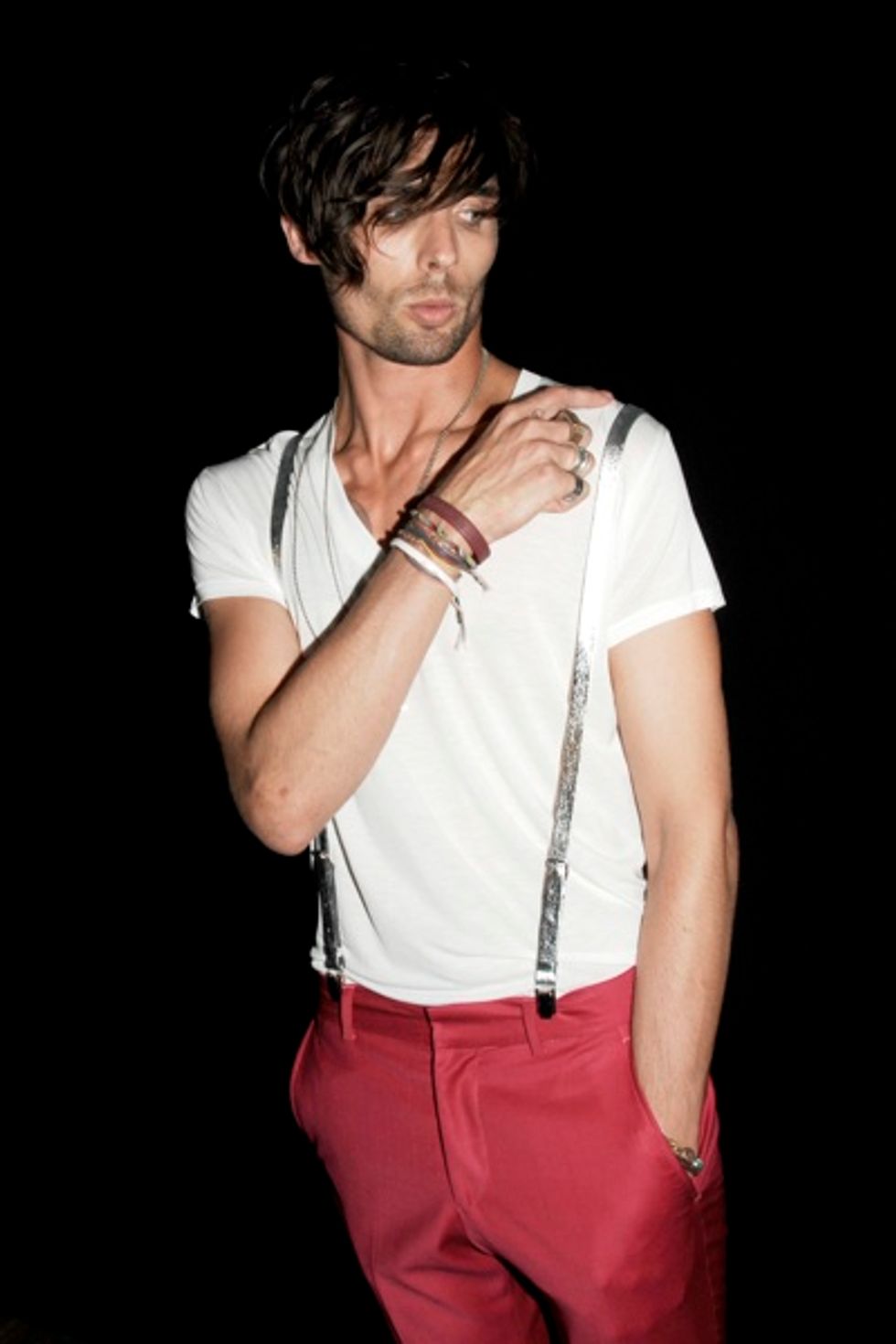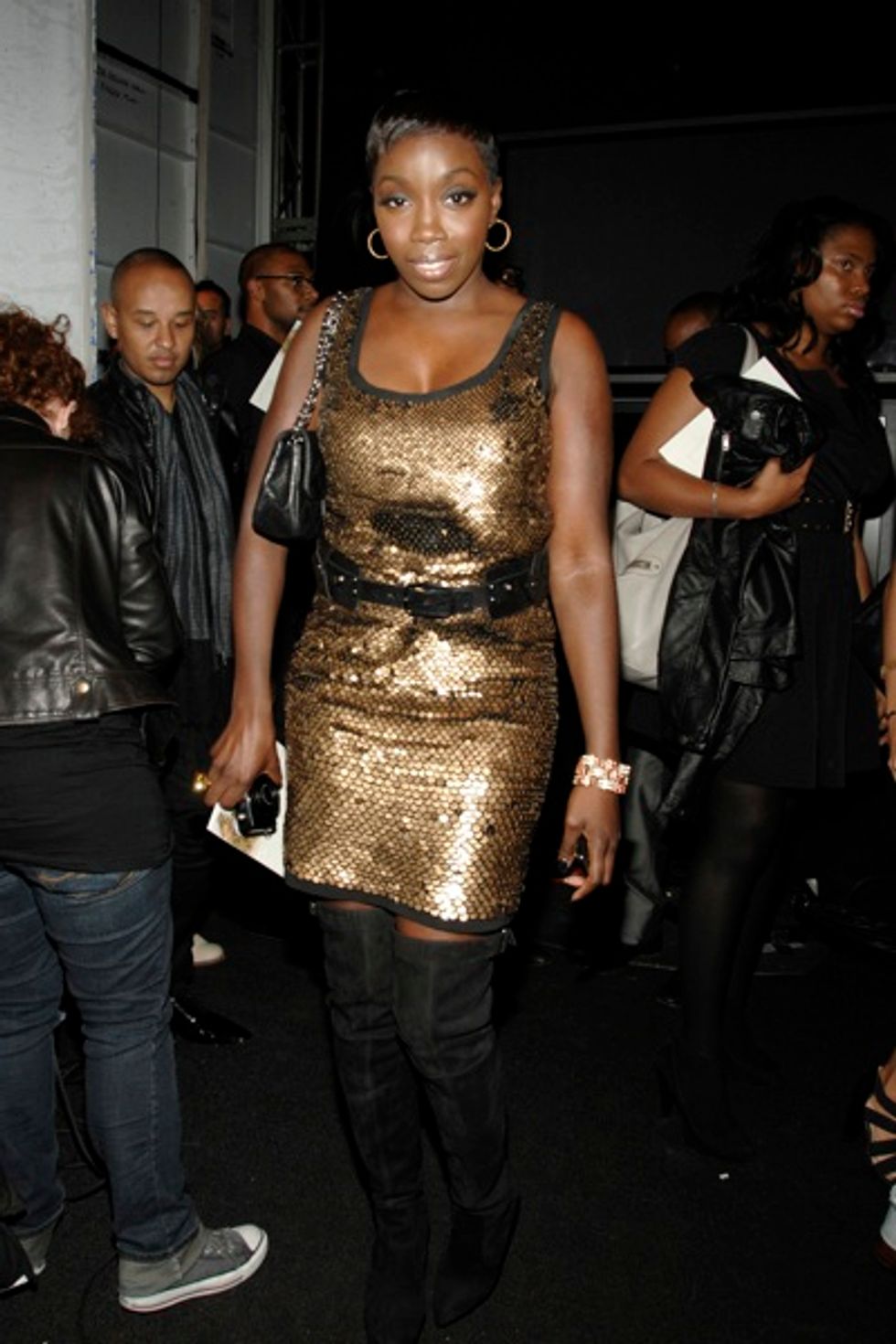 An easy Sunday morning yesterday was not. It was the height of Fashion Week, and so this little fashionista that could was pumping around town for shows and juicy Fashion Week sightings. And now for your reading pleasure....
1. Multi-tasking hottie Tyson Ritter, who fronts that lil band called All American Rejects (and one of the 25-year-olds who recently appeared on our cover), walking in the Y-3 show.
2. Ali Hilfiger chatting happily on her celly in the tents -- but expertly stopping, smilling for the cameras -- then carrying on with her convo.
3. Leigh Lezark looking very shapely in a granite, body hugging bandage dress at Herve Leger.
4. Graydon Carter, Andre Leon Talley, Robin Givhan, Terry Agins, Constance White and Lynn Yaegar -- was this a press conference or a fashion show? -- all front row at Diane Von Furstenburg.
5. Actress Gabrielle Union looking flawless in the front row at Rebecca Taylor.
6. Rachel Roy's phenemonal presentation at Cedar Lake.

7. Brit pop star Estelle hustling for fashionista credibility as she hustled in and out of shows all Sunday.
8. A post VMA awards Kanye West spotted on 51st and Ninth yelling like mad in a car, while girlfriend Amber Rose remained stonefaced.
Photos from patrickmcmullan.com
CLICK HERE FOR PAPERMAG'S COMPLETE DOWN-LOW FASHION WEEK SPRING 2010 COVERAGE. >>