Fashion is a tight knit industry. So tight in fact that it has a long tradition of businesses run by families and couples (see: Yves Saint Laurent, Valentino, Prada, Proenza Schouler, et al.). It makes sense -- as Samantha Orley, one third of premium knitwear brand Orley, noted about working with her husband and brother-in-law, "There's a comfort and, for the most part, you have the same values and the same goals," all things that can be difficult to find "in someone who's not related to you." And Orley is just one of a new generation of designers putting in work as a family -- take a look at seven of our favorite next-gen fashion couples (or, in a few cases, "throuples"), below.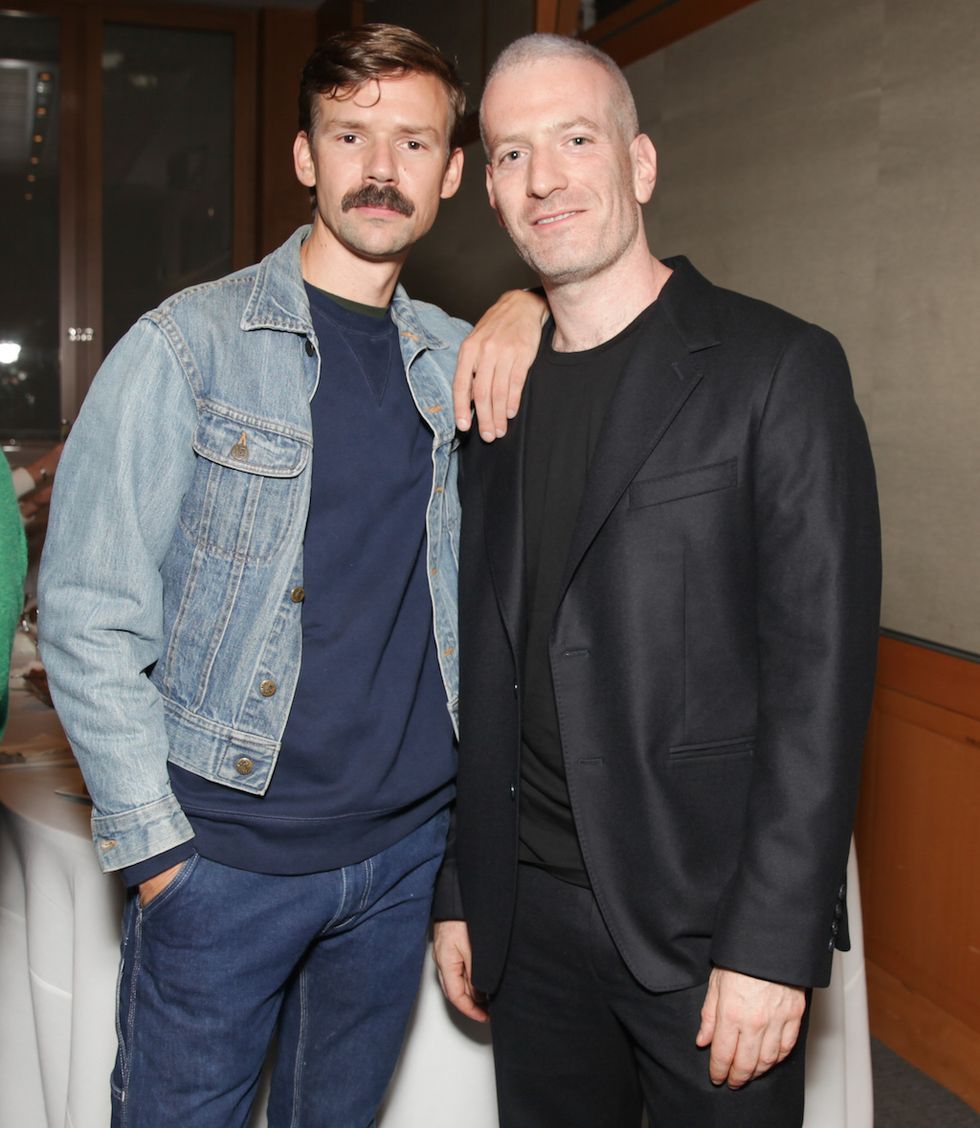 Adam Selman and Mel Ottenberg. Photo by Angela Pham/BFA.com

Adam Selman and Mel Ottenberg
Adam Selman, creative director of his titular line, Adam Selman, got his start in the industry interning for designers like Nicole Miller and Zaldy. But his career really took off when he began creating looks and costumes for Rihanna, which is fitting, given that his boyfriend, stylist Mel Ottenberg, is the creative force behind some of RiRi's best looks. The most powerful couples amplify each other's strengths and Selman and Ottenberg are no different; the pair have a long creative partnership, and they teamed up on Rihanna's 2014 CFDA look, effectively pioneering the nude dress trend that the whole of Hollywood seems intent on holding on to.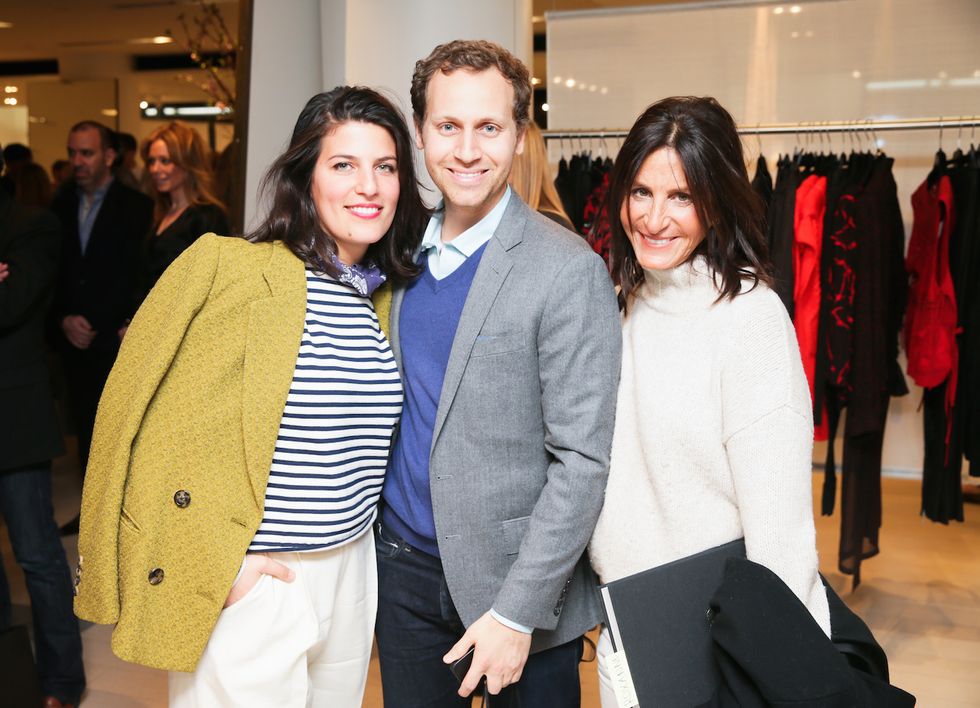 Rosie, Max and Roxanne Assoulin. Photo by David X Prutting/BFA.com

Rosie, Max and Roxanne Assoulin, Rosie Assoulin
Designer Rosie Assoulin is known for dresses and slacks cut with a relaxed, oversized glamor replete with ruffles in silk faille and cotton shirting. The company, which launched in Fall 2014, pairs each collection with jewelry designed by Rosie's mother-in-law, Roxanne Assoulin, in an ongoing collaboration. The elder Assoulin has had a long and storied career as a jewelry designer, but the collaboration with her daughter-in-law has amplified her reach to a new generation and the flower earrings shown with Rosie's FW15 are still a hotly coveted piece. And that's not the only family connection. Rosie's husband (and Roxanne's son), Max, is the chief executive of the company.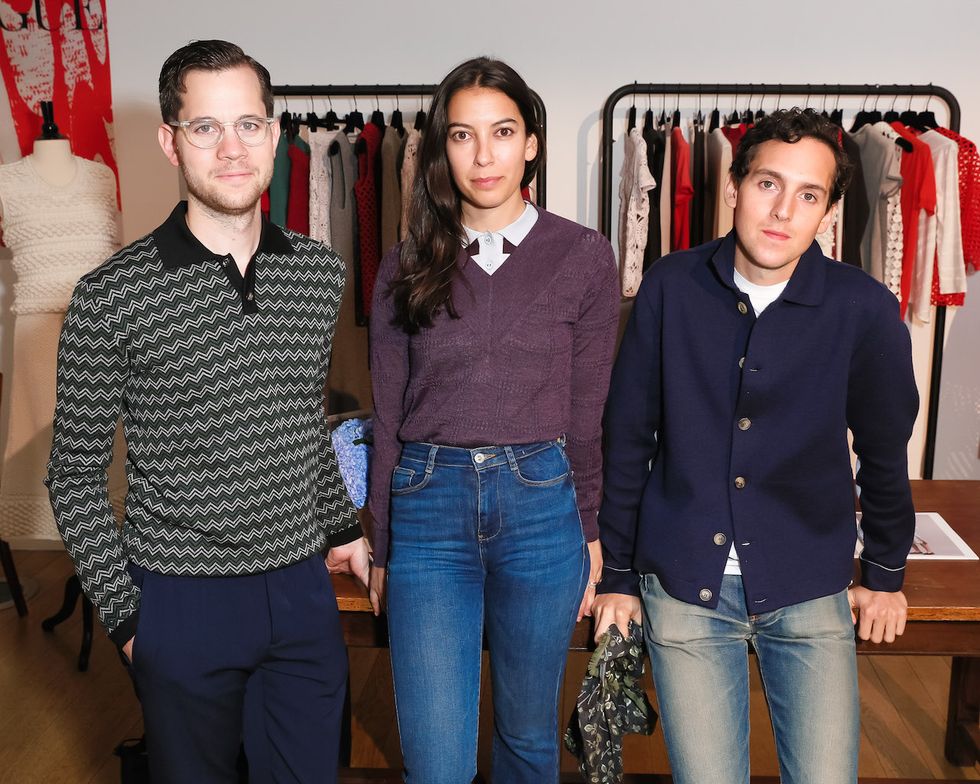 Matt, Samantha and Alex Orley. Photo by Matteo Prandoni/BFA.com

Matt, Alex and Samantha Orley, Orley
Orley released its first small collection of knitwear for the Fall 2014 season, and quickly expanded into a full collection of men's and women's ready to wear, garnering attention from Vogue, landing a prized spot in the CFDA fashion incubator and becoming finalists in the Council's Fashion Fund Competition. For the Orleys, family business isn't a novel idea; both Matt and Alex and Samantha's grandparents owned companies and worked with their children. As such, they've always had a first-hand perspective on the benefits of working with family, and cite the close bond they share as instrumental to the company's growth. Alex, the younger brother said, "Aesthetically we tend to draw a lot upon our personal histories and sort of our shared histories to tell a personal story and I think that's what people have also responded to -- the way that the collection is a real reflection of who we are and where we come from." And with the brand's first runway show debuting at Men's Fashion Week in February, and positive responses from buyers and press, the company is off to a fantastic start.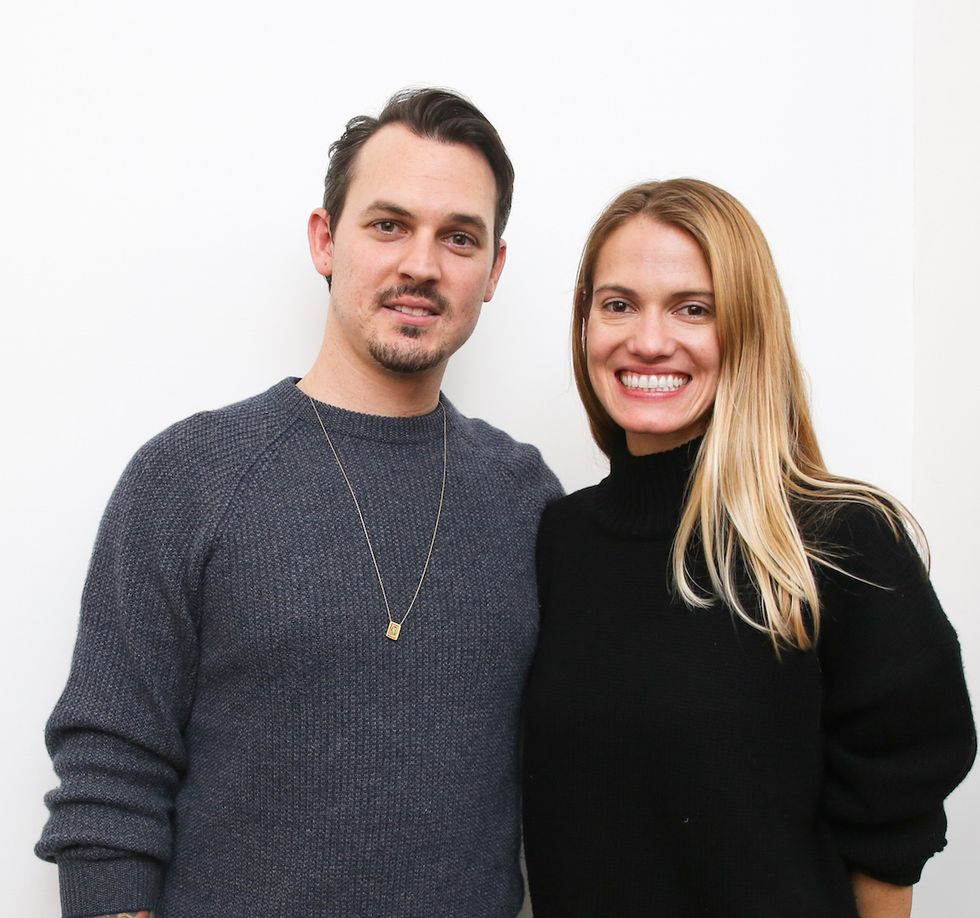 Kristopher Brock and Laura Vassar. Photo by BFA/BFA.com

Kristopher Brock and Laura Vassar, Brock Collection
Brock Collection is still a relatively new brand, but the young company, helmed by married designers Kristopher Brock and Laura Vassar, has already made waves. The collection (think belted cashmere coats, knee length skirts in soft wool, and rich brocades cut into flowing collared gowns) caters to the modern high-end customer who wants luxury made sensible for everyday.The couple met while both were studying design at Parsons, and launched the collection for Fall 2014 soon thereafter. The brand just staged its first runway show to the acclaim of buyers and fashion editors across the country.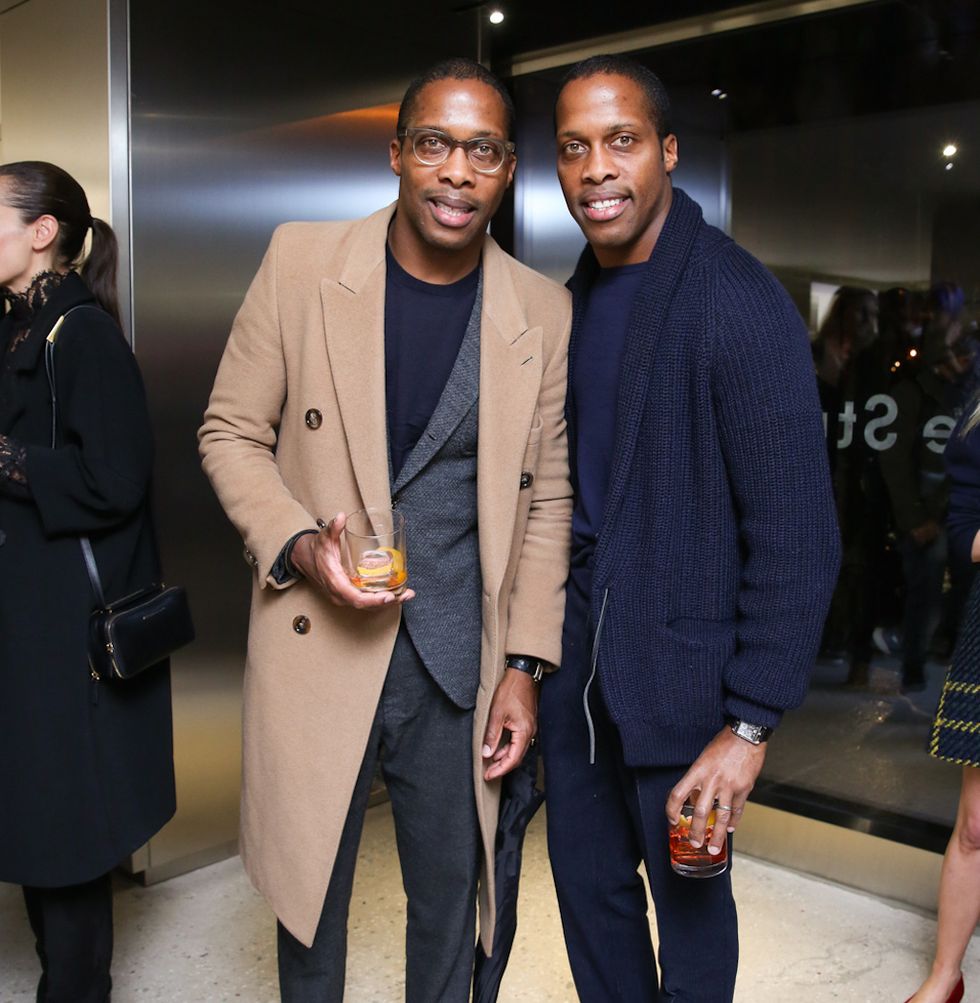 Byron and Dexter Peart. Photo by Benjamin Lozovsky/BFA.com

Dexter and Byron Peart, WANT Les Essentiels
Brothers Dexter and Byron Peart founded accessories line WANT Les Essentiels to fill a gap in the market for chic and minimal bags and accessories, crafted from quality leather. Started in 2006, in collaboration with WANT, the distribution company that also introduced brands like Acne and Maison Kitsune to North America, the line has quickly become a style staple for a discerning luxury customer, more interested in subtle quality than flashy seasonal statement pieces. With the launch last year of a store in the West Village, the brand, and the brothers, further cement their status as purveyors of high-quality products for the foreseeable future.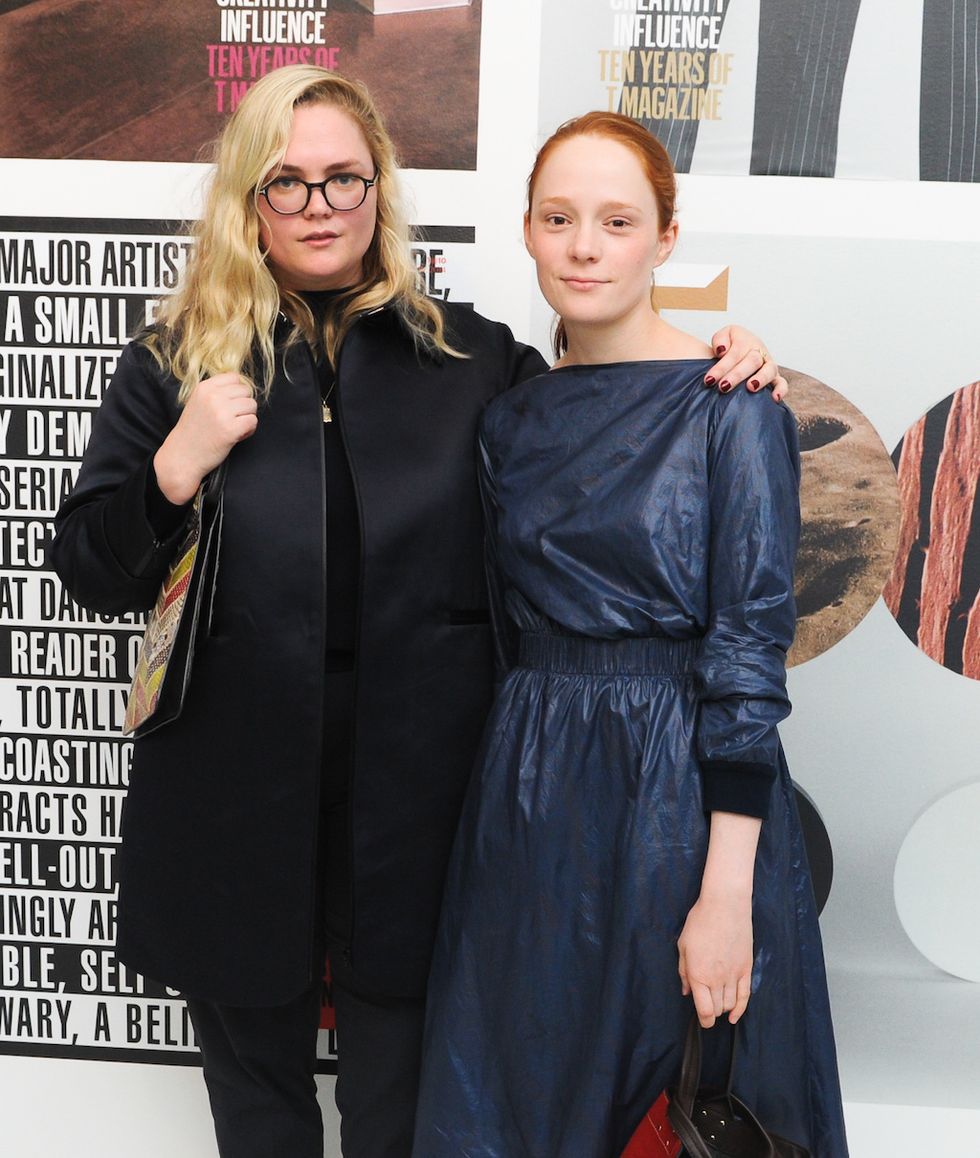 Pookie and Louisa Burch. Photo by Billy Farrell/BFA.com

Pookie and Louisa Burch, Trademark
Sisters Pookie and Louisa Burch (daughters of none other than retail magnate Chris Burch and former stepdaughters of Tory Burch) dove into the family business headfirst in 2013 with their line of American sportswear, Trademark. The collection of men's and women's ready to wear, shoes and accessories is built on the practice of reworking classic American staples with specialty techniques from around the world. And the result -- square shouldered trench coats, menswear-inspired tops with tie details in washed cottons, and tunic dresses replete with ruffles and scallop details -- is equal parts mod, minimal, and Little House on the Prairie, accomplishing a look that is at once familiar and fresh.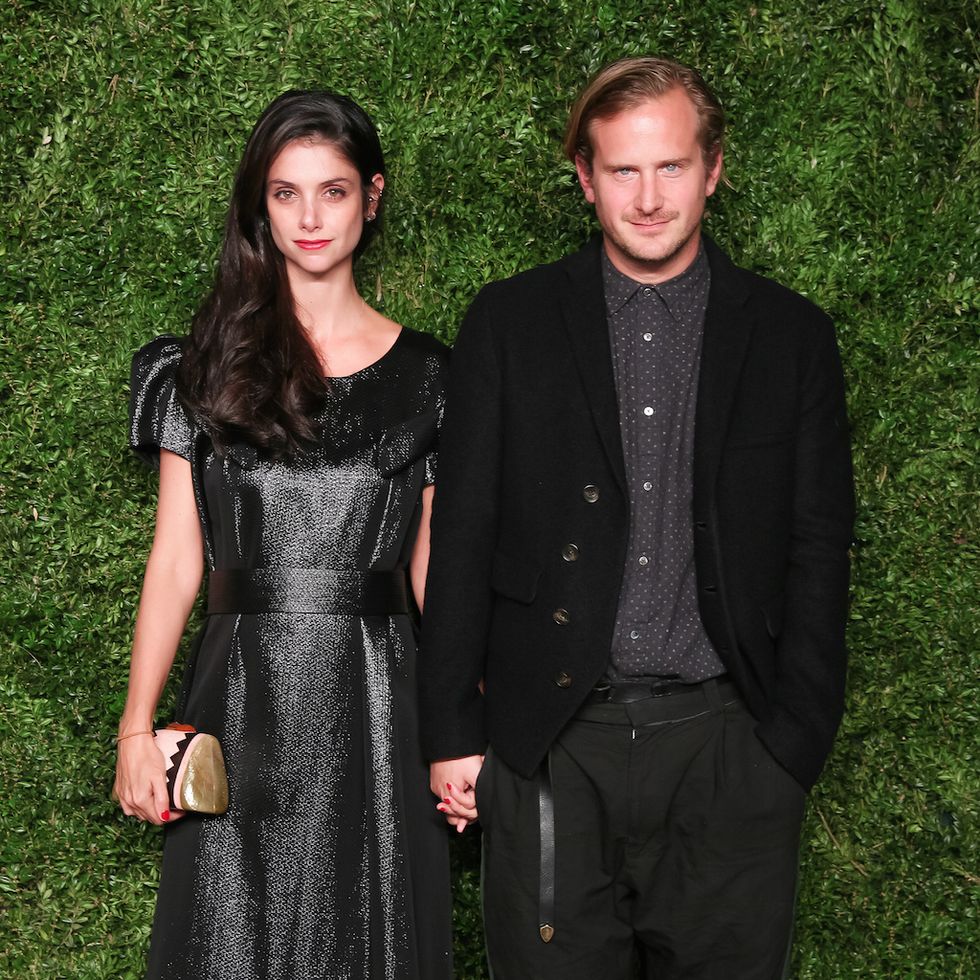 Ana Lerario-Geller and Robert Geller. Photo by Matteo Prandoni/BFA.com

Robert Geller and Ana Lerario-Geller, Robert Geller and FiftyTwo Showroom
Robert Geller and Ana Beatriz Lerario met first as coworkers when Lerario was working as a designer at Marc Jacobs and Geller was an intern there while studying fashion at RISD. They were married in 2008 after Geller left his design position as a founder of cult menswear label Cloak and before he was approached to launch his own eponymous menswear label. Today Geller and Lerario have two daughters together, and while Geller spends his days dreaming up new work for menswear admirers to pine over (like his collaboration with uber minimal luxe sneaker line Common Projects), Lerario manages FiftyTwo Showroom, which represents the Robert Geller collection alongside other forward-thinking brands including Rochambeau and Fingers Crossed.
Splash photo by Joe Schildhorn/BFA.com

You May Also Like