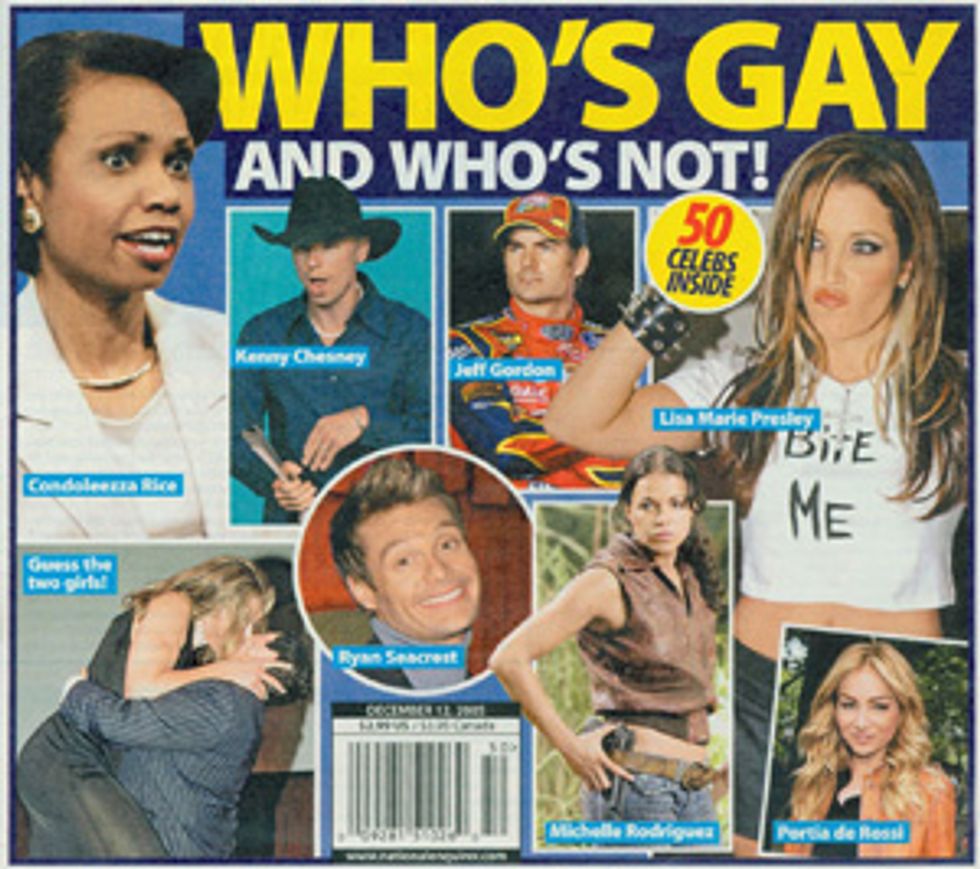 This week's National Enquirer promises to expose the gays of Hollywood and despite loathing the yellow press, MM found himself buying the issue for dirt. Hey MM had already finished that week's copy of Soap Opera Digest!

Well there's no real scoops except maybe that Lisa Marie Presley admits to having sex with a lady once. MM's close personal friend Michael Musto is quoted on Anderson Cooper's much-discussed sexuality.

How excited are we that Anderson Cooper is the big cheese at CNN? It's about time!!! Although MM hates CNN and only likes to watch CNN International which is no longer available in NYC.

Isn't this a fascinating post?????