[UPDATE 05/24/16, 5 p.m.: According to The Guardian, Facebook has reversed the decision and apologized for the mishap saying, "Our team processes millions of advertising images each week, and in some instances we incorrectly prohibit ads. This image does not violate our ad policies. We apologize for the error and have let the advertiser know we are approving their ad."]
Last week, feminist talk show Cherchez La Femme tried to promote an forthcoming show centered on body positivity using a very innocuous photo of #EffYourBeautyStandards leader Tess Holliday via Facebook (show below). However, they were denied the boost after Facebook apparently deemed the post as contradicting their "Health and Fitness" policy.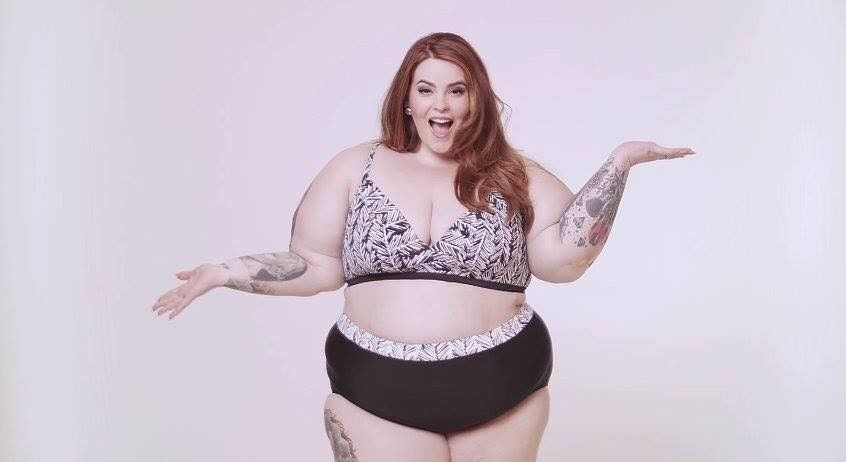 So in an effort to rectify the situation, Cherchez La Femme contacted Facebook, but were told that the image of Holliday depicted "a body or body parts in an undesirable manner," later stating that ads cannot depict a state of health or body weight as "perfect or extremely undesirable" (not to mention pictures of "muffin tops" and "people with clothes that are too tight"), which obviously demonstrates a fundamental misunderstanding of the post's intentions. Instead, they suggested replacing the image with one of a "relevant activity, such as running or riding a bike". LOL.
"Facebook has ignored the fact that our event is going to be discussing body positivity (which comes in all shapes and sizes, but in the particular case of our event, fat bodies) and has instead come to the conclusion that we've set out to make women feel bad about themselves by posting an image of a wonderful plus sized woman," Cherchez La Femme host Jess wrote in a post addressing the incident.

"We're raging pretty hard over here," she continued. "Both because Facebook seemingly has no idea that plus sized, self describing fat women can feel great about themselves, and also because we haven't been able to boost the original damn post" -- which really is a shame ahead of what promises to be a an insightful, interesting event.

Ironically, as Holliday herself told us in a previous interview, she happily identifies as a plus size and embraces the term whole-heartedly. As such, it is indeed fucked up that the automatic assumption on Facebook's part is that an image of a plus size model is supposed to depict something "undesirable" and must be there as an instrument of "fat shaming" -- but perhaps that just shows how toxic ingrained standards of beauty really are.
We've reached out to Facebook for a comment and are waiting to hear back.
[h/t Mic]