With all of the competition in the social media space, it's no surprise Facebook wants to get in on the action that is Snapchat. While the social media conglomerate just released Facebook Live, which is similar to Periscope, the company has yet to dip into Snapchat territory.
When it comes to sending photos or livestreaming, Snapchat and Periscope have probably been your go-tos, however Facebook is in the process of creating a standalone camera app, according to a Wall Stree Journal report. Facebook's new technology would feature a camera that lets you upload photos directly to Facebook and video software that lets you live stream.
Though much of the project hasn't been revealed, it sounds pretty cool.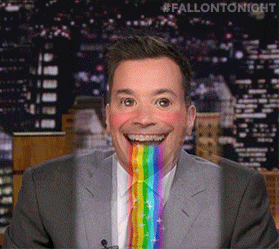 Photo: Giphy
[h/t Teen Vogue]