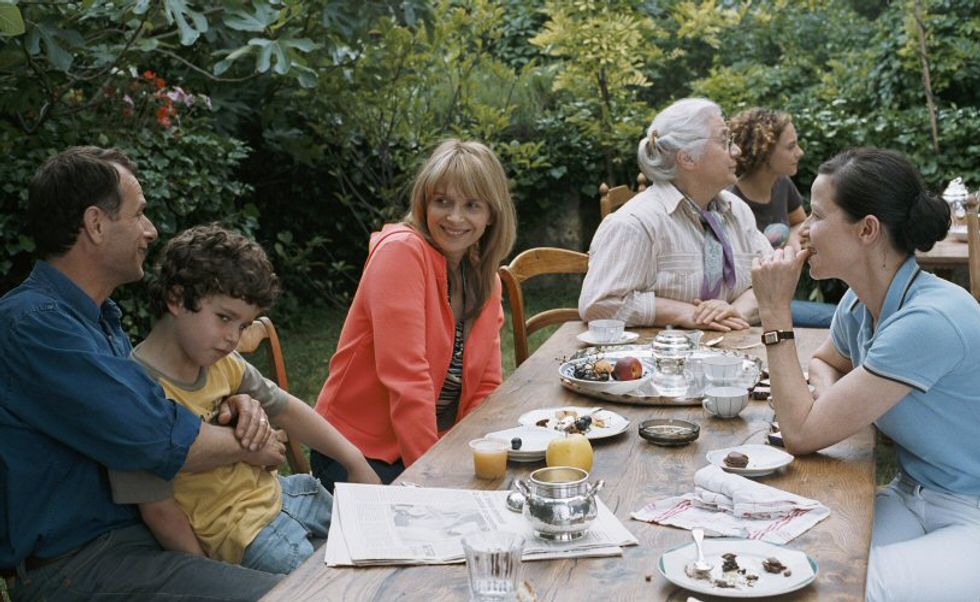 Out in a beautiful two-disc DVD is:
Summer Hours
.There's a Chekovian feel to this exquisite new film from
Olivier Assayas
(
Demonlover
) about a family dealing with their mother's death and the possibility of selling her country home and their uncle's valuable art collection. The mother is played by the still beautiful
Edith Scob
(
Eyes Without A Face
). Assayas gets in another jab at globalization with the siblings -- daughter Adrienne (
Juliette Binoche
) is a successful designer living in New York, and son Jeremie (
Jeremie Renier
) is a married father and businessman in China. Only economist and Paris professor Frederic (
Charles Berling
) is heartsick of relinquishing this integral part of their past. The way Assayas unfolds this story -- the brush strokes of memory and regret and the next generation making their own histories -- is remarkable in its deftness and poignancy. A real triumph. On the second disc there is a new interview with the director and a great making-of documentary plus other extras.