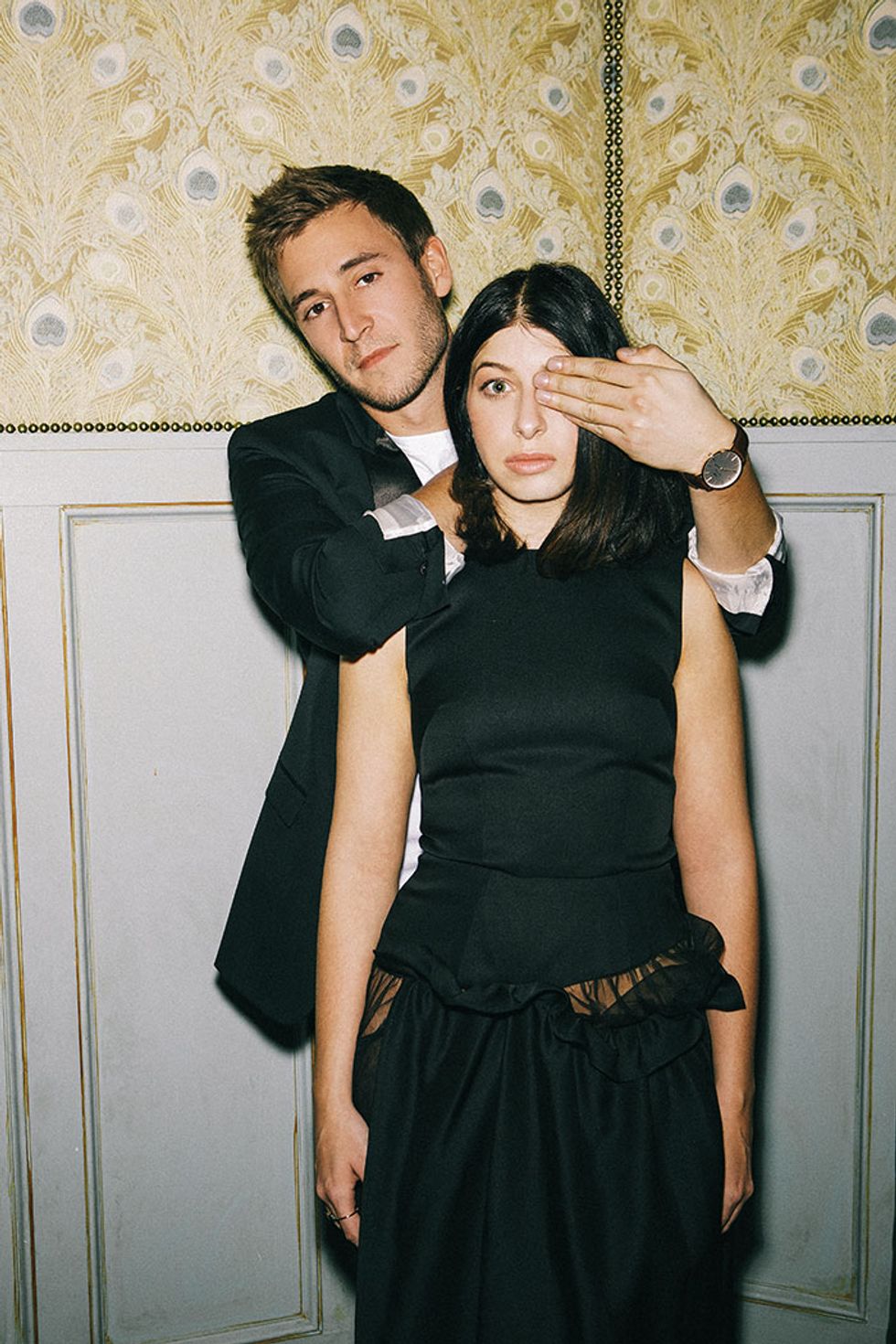 (L-R) Jake wears a blazer by Viktor & Rolf, t-Shirt by soulland and watch by Daniel Wellington. 
Stephanie wears a dress by Simone Rocha. 
Where you've seen them: 
Stephanie Mark and Jake Rosenberg cofounded the fashion/lifestyle site
thecoveteur.com
where they invade the closets of top celebs like Pharrell, Jessica Alba and Kourtney Kardashian.
Why they made the list: 
No matter how big the name, the sweet Canadians behind The Coveteur manage to capture unguarded moments -- and terabytes of fashion-porn in the process.
On the closets that have made them jealous... 
SM: "I have to say, everyone's style and personality is so unique to them, it's almost hard to want it for yourself. It's more interesting to capture them as they are. But I don't know, man, whenever anyone busts out a glam Chanel bag I get a little jealous."
On whose closets they want to get into next... 
JR: "I'm dying to shoot Neil Young."
SM: "Fran Drescher."
Hair by Dina Calabro at Wilhelmina Artists using Kérastase / Makeup by Natasha Smee at The Wall Group using Nars / Photographer's Assistant: Dean Dodos / Stylist's Assistant: Hailey Rozenberg / Fashion Coordinator: Kelly Govekar / Fashion Interns: Samantha Lewis, Katy Miller, Gabrielle Obusek and Olivia Valdez / shot At the Jane Hotel and Lafayette House.