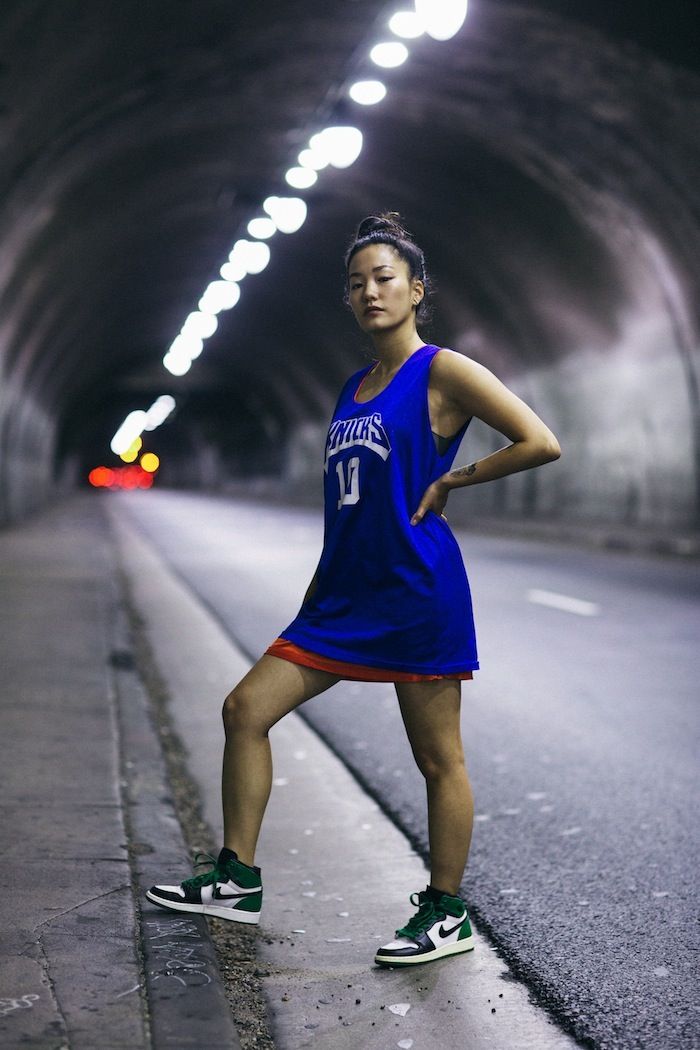 Sophia Chang
With rare sneakers selling on
ebay for as much as $90,000
and a show this fall at the
Brooklyn Museum dedicated to sneaker culture
, the scene around buying, selling and collecting kicks seems to be more popular and more mainstream than ever. And yet not everyone feels so welcome in the culture. "I think every woman has experienced sexism when it comes to fucking sneakers," Leah McSweeney says. The founder and CEO of streetwear brand
Married To The Mob
goes on to say that a lot of sneaker brands have a "diluted sense of what women want." Walk into a store, for example, and often the rack of women's kicks will be dwarfed by the racks (and racks and racks) of men's sneakers and for those shoes on offer, a lot are in "typically female" colors like pink and purple; if a woman wants a more "boy-ish" color or style she often has to buy a pair of men's shoes that are five sizes too big. According to Susan Boyle, who owns the sneaker boutiques
Rime NYC
and Rime East, women's sneakers are a "third thought" in the sneaker industry after men's and kid's shoes.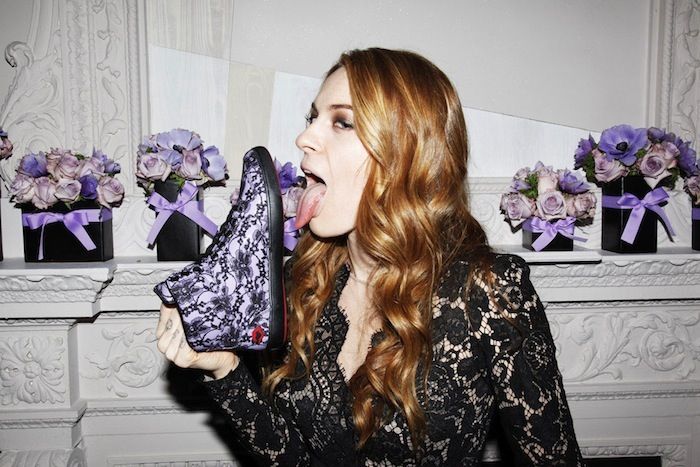 Leah McSweeney
But it's not just the brands that are out of touch -- it's sneaker culture as a whole. "People don't really think of women when they think of sneaker culture,"
says illustrator and designer
Sophia Chang,
who's worked with brands like Nike and the NBA and recently teamed up with Puma on a line of footwear and clothing. In her experience, if you're a woman in the sneaker industry, you're approached as a female first and a professional second. Boyle, who's been running her boutiques for several years, says that when boys and men walk into one of her stores, they often run immediately to the nearest male they see to ask a question, assuming that Boyle, as a woman, must not be as well-informed.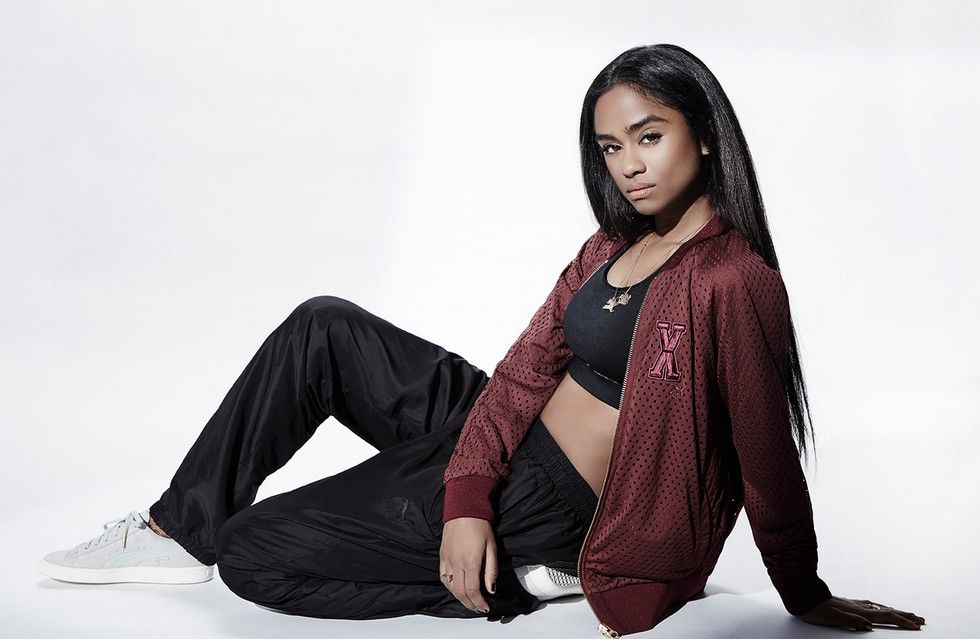 Vashtie Kola modeling some of her designs for Puma
While it's obvious there are big differences in the ways sneakers are created for, and marketed to, men and women, there's some disagreement over whether it's due to misogyny or ignorance. "I don't think that it's a conscious part of a brand's intention" to not have enough of a variety of colors or sizes for women, DJ/filmmaker/designer
Vashtie Kola
says. Before she was designing Air Jordans and Pumas, Kola was the only girl growing up in a gang of boys and says she's never really been affected by sexism or misogyny in the sneaker world; instead, she's a proponent of the theory that any inequity is a case of ignorance more than anything else. But whatever the root cause of it is, Chang says it's up to women to demand more respect in the industry and culture and that the female sneaker community isn't using its voice as effectively as it could be. "We definitely need to put ourselves out there and get together as a voice. There are a lot of social media channels and platforms that are now being pushed toward women who are interested in sneaker culture," she says. For Boyle's part, she's taking a more hands-on approach to changing how women are viewed in the industry by hiring more female employees and making an effort to offer more choices for women in her stores.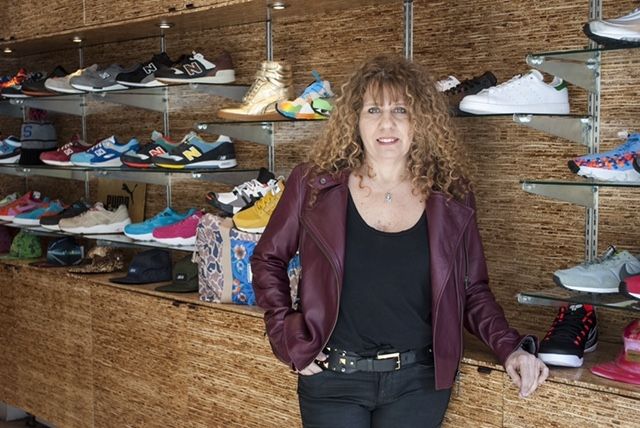 Susan Boyle
Though there's a ways to go, these women think the future looks bright. Kola says that sneaker brands are actually getting better at "incorporating women and girls into their sphere," noting that she had never played a professional sport but was still able to design her very own Nike Air Jordans. McSweeney agrees that change is finally starting to happen. "I think Adidas, Nike, Reebok and Puma understand now. They're starting to put more marketing money and more energy behind the women's side of things." Because at the end of the day, as Boyle sees it, brands need to realize that women are moneymakers. "Women spend money," she says. "And I think the boys have to let us in a little bit."