For a swig of beer in a classic part of town, take a trip to Hillcrest Brewing Company (1458 University Ave.), which stakes claim as the first "gay brewery." With "Hoppy Hour" every day at 3 p.m., this spot offers a full range of beers on tap. You can even sign up for their Brew Blog to get continued updates.
Urban MO's Bar and Grill (308 University Ave.) offers a chance for a nice bite before a night out. With a full menu of sandwiches, salads, and more, this spot has "Margarita Madness" nights and country line dancing throughout Pride week. Find more at the calendar here.
If you're looking for something with a little more entertainment, cocktail video bar Flicks (1017 University Ave.) offers everything from all-day Happy Hour on Tuesdays, go-go boys, karaoke, and local D.Js.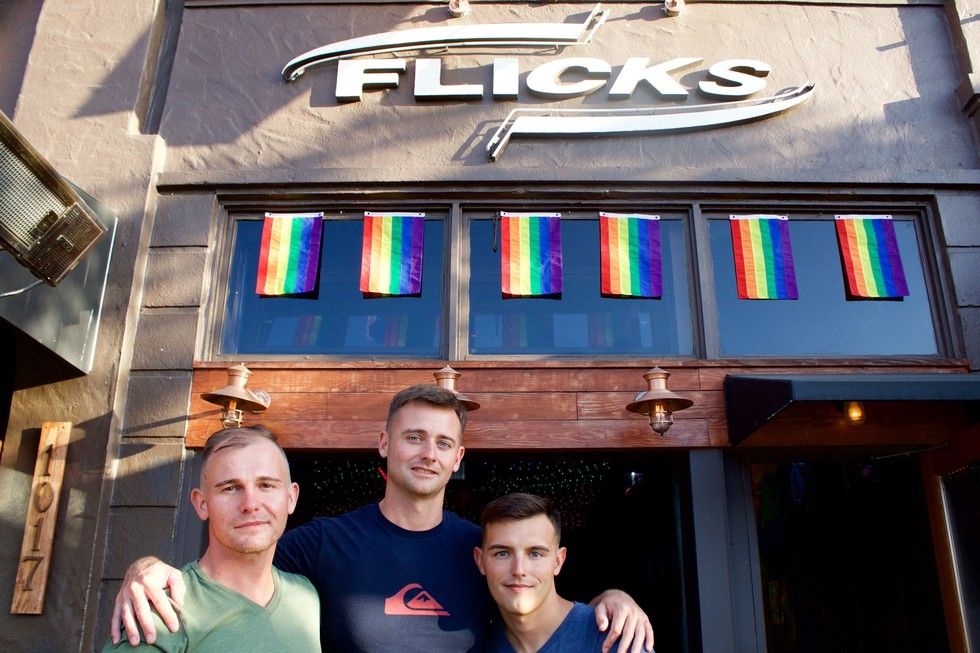 For a scrumptious brunch with a full eggs benedict option, the Fig Tree Cafe (416 University Ave.) is a good stop before the booze gets rolling. But centered right in Hillcrest and with a happy hour from 2 to 4, the booze gets rolling here, too.
Uptown Tavern (1236 University Ave.), this pub with American cuisine offers a long list of microbreweries for the beer-lover who wants a casual lunch on the side.
There's not much more that says "celebratory cuisine" than a solid plate of Mexican food. At Baja Betty's (1421 University Ave.), you can get all that and a drag show. And don't forget the full list of margarita options. Party on, Pride people.
If your ideal Pride equals "pizza break," take a second to hop over to Project Pie Hillcrest (416 University Ave.) for build-your-own pies — sweet or savory. All pies are accepted here.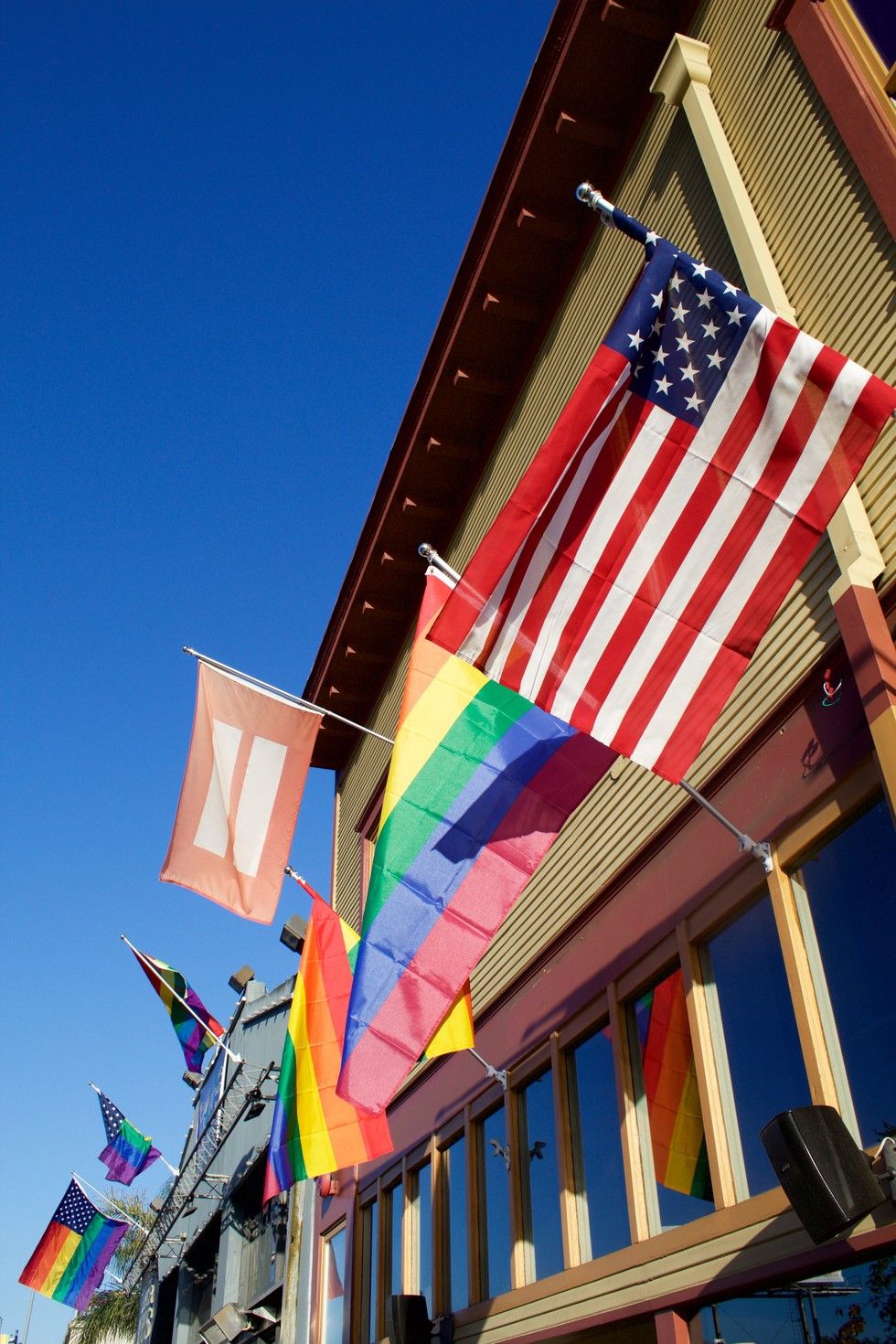 Gossip Grill (1220 University Ave.) self-defines as Southern Californian's only women's bar, and there's not much more a lady needs for her Pride week than a space to call her own. Step in for some camaraderie and a sip or five to kick off these hazy summer Pride days.

No one said there was anything wrong with a little nostalgia. A visit to Flashbacks (3849 5th Ave.) might just get you that Pride parade outfit you always dreamed of — jumpsuit, anyone?
If you're the kind of Pride partier that appreciates a good thumb through the classics section, a visit to 5th Ave. Books (3838 Fifth Ave.), will bring about a few good queer titles, new or used.