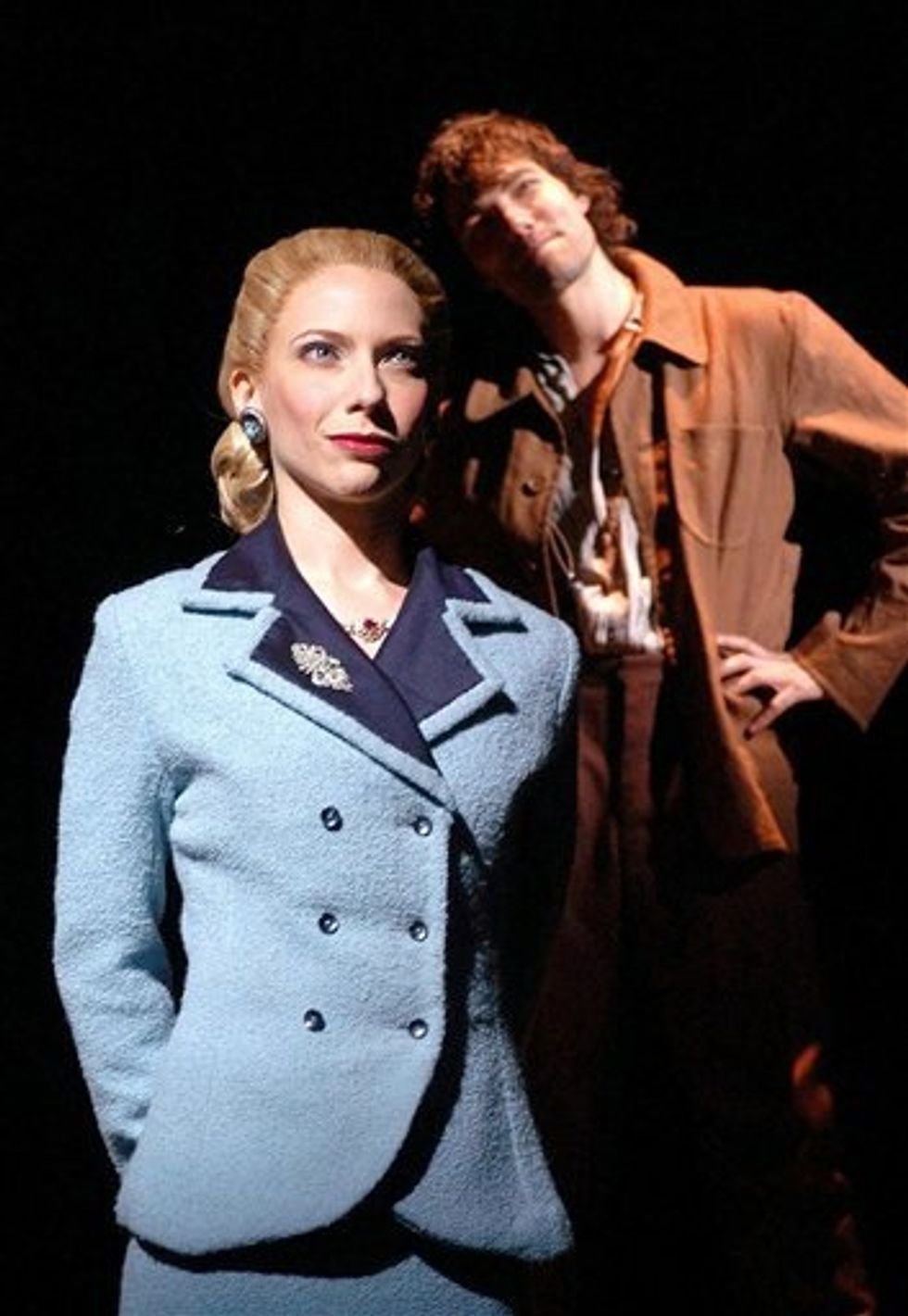 One of my favorite theater insiders, Michael Riedel, of the New York Post reported last week that the West End revival of one of my favorite shows Evita, the product of a collaboration between Broadway big wigs Andrew Lloyd Webber and Tim Rice which opened on June 21st,  has been met with rave reviews.  This is odd seeing as when the hit show opened on the West End in 1978 before traveling to Broadway in 1979 it received little praise on both sides of the pond and was criticized for glorifying Argentina's dictatorship.  Mr. Riedel pulled quotes from a few of the glowing London reviews, so I asked one the chosen reviewers, Sheridan Morley of the Daily Express why the critics had a different reaction almost 30 years later. Mr. Morley had this to say:

I think the current Evita has been so well reviewed because it has been stripped down to basics, so what we now get is the close-up whereas in the original Hal Prince version we had the much glossier long-shot.
It has also been returned to its roots, so that the orchestrations have a South American feel and for the first time we have an actress playing Evita who is from Buenos Aires...It all somehow seems more realistic, the story of a local girl made good rather than a superstar from the outset. And of course it's the best score that Rice and Lloyd Webber ever wrote...

However not all of the critics were so generous. America's own Ben Brantley of the New York Times, seemed to prefer the first Broadway production starring Patti LuPone.  Of the current West End revival, he wrote, "It's a presentation that holds the attention, in an idle way. But let's face it, Evita's just not the fun gal she was when the director Harold Prince brought her to life nearly 30 years ago in the West End of London and on Broadway."

Well I don't know about you Mr. Brantley, but this Broadway Blogger is mighty excited to see this production and I may have my wish.  Mr. Riedel also reported that Andrew Lloyd Webber's production company the Really Useful Group, are in talks with the Nederlanders to bring the show to B'way's Neil Simon theater in the fall of 2007.  Yes BB bloggers that means Hairspray is finally rumored to be closing…anyone need a Kleenex? I didn't think so.

Here's a pic of Argentinian actress Elena Roger, who plays Evita Peron in the West End revival of Evita.  She is said to be the first choice for the Broadway production, but because she is not American, Mr. Lloyd Webber will have to convince
Actors Equity that she is indispensable to the show, as Riedel says, her authentic Argentinian accent may prove to be more useful than they could have imagined.