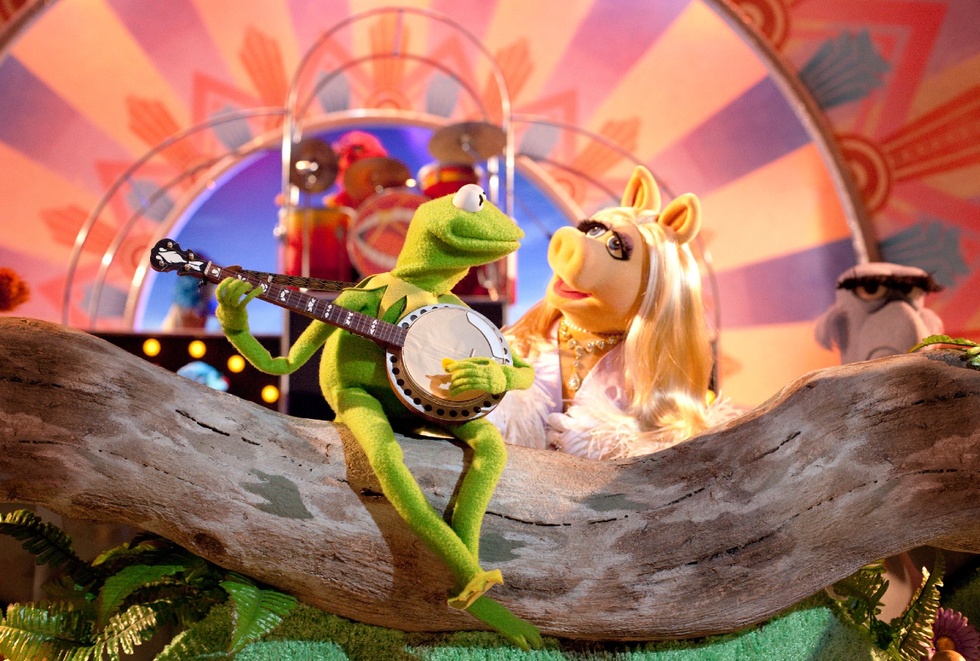 [Photo
via
]
It's been a rough couple of weeks for celebrity relationships, with long-term couples left and right splitting up in what can only be described as karmic retribution for Gwyneth Paltrow (
or her Goop editorial director
) coining the term "conscious uncoupling." Over the past few days, we've bid goodbye to
Gwen Stefani and Gavin Rossdale
,
Zayn Malik and Perrie Edwards
,
Miranda Lambert and Blake Shelton
, and even our beloved
Bennifer 2.0
(the
Will and Jada Smith divorce scare
has thankfully blown over). But apparently that still wasn't enough to satisfy the wrath of the gods, because as of this afternoon, Kermit and Miss Piggy have announced that they too are breaking up.
"After careful thought, thoughtful consideration and considerable squabbling, Miss Piggy made the difficult decision to terminate our romantic relationship. We will continue to work together... However, our personal lives are now distinct and separate, and we will be seeing other people, pigs, frogs, et al.," both characters wrote on their
Facebook
pages
.
Looks like even a pair of felt hand puppets can't keep it together in this day and age of astronomical divorce rates. Love is officially dead.
You May Also Like
Fashion
Story by Mickey Boardman / Photography by James Emmerman / Styling by Scott Shapiro / Hair by Matt Benns / Makeup by Kento Utsubo