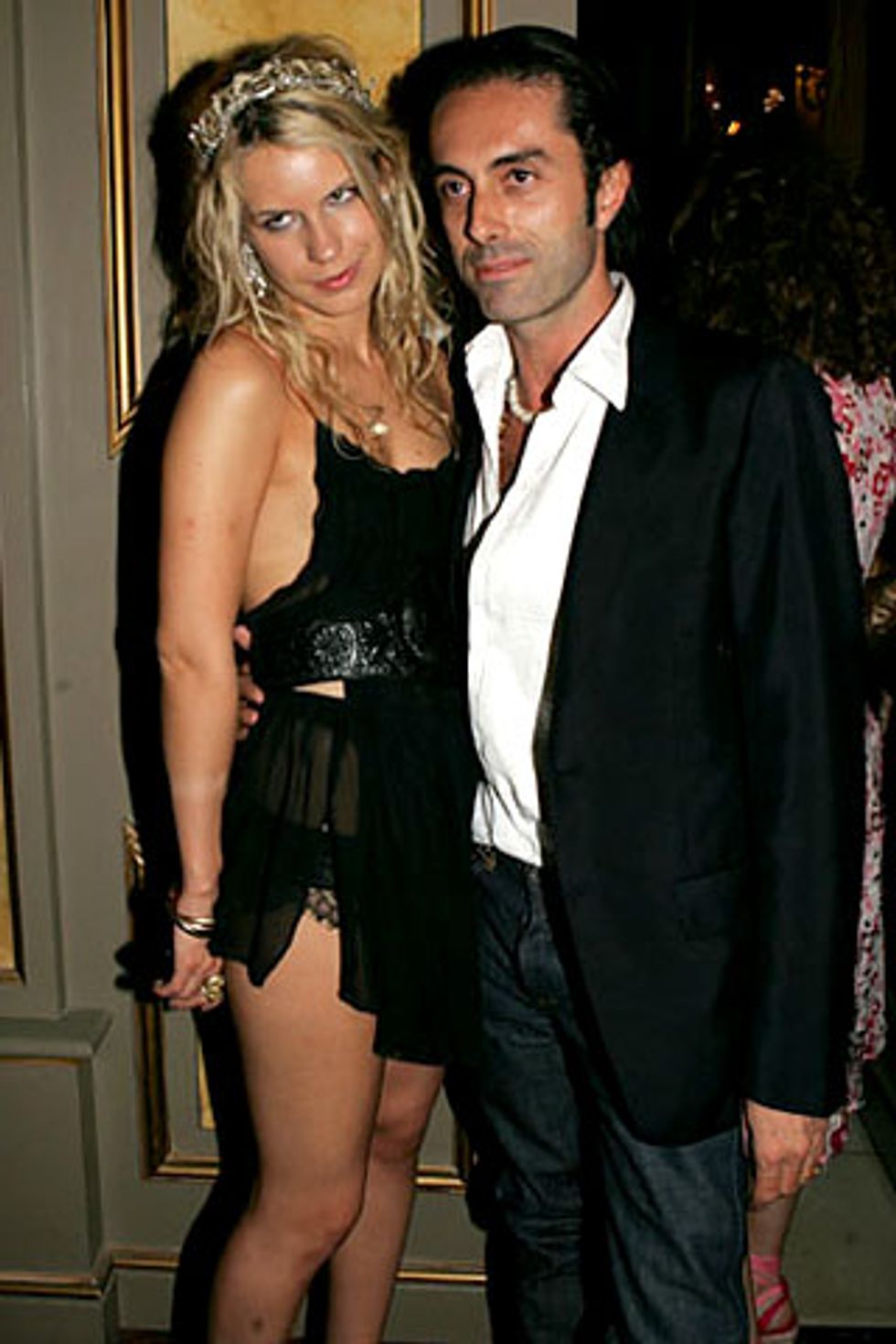 Here is the final installment in MMBlog's series of cuties found in the party pages of Style.com!
It's Eugenie Niarchos- sometime sidekick of Pierre Casiraghi- with designer Giambattista Valli. Valli is a doll and a big talent that the ladies love. He's doing his own line after years of wowing em as designer for Ungaro.
Eugenie meanwhile is showing off why she's so popular with the boys. This babe is practically in underpants! She could wear this look straight to the beach! But MMBlog supports dressing like a hussy. That's what equal rights are all about.