Taylor Swift probably just furiously crossed rising tennis pro Eugenie Bouchard's name off her squad waiting list, and made her Swiftee enemy #6,968,568,423,756,218,100,943,547,982,241,799.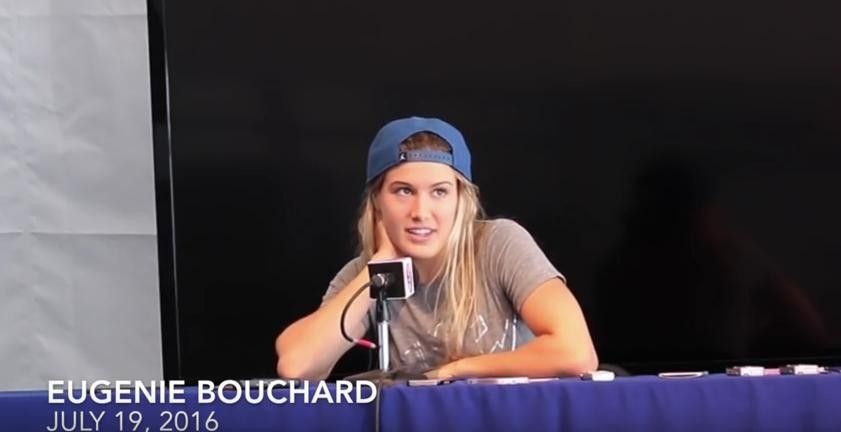 In a press conference, the athlete, who was just eliminated from the Citi Open in D.C., was asked about the current Taylor/Kimye scandal, because they are an gargantuan black hole from which there is no escape!
The 22-year-old Canadian was game for the unnecessary inquiry, beginning by (humorously) stating, "This is the hardest question I've gotten all day."
All jokes aside, Bouchard proceeded to go IN, stating, "I mean, I love Taylor Swift and I went to her concert, and I love her songs, but I feel like sometimes she portrays herself as the victim a lot; she did this time around."
Bouchard documented said concert, by the way:
Best. Night. Of. My. Life. @taylorswift13 pic.twitter.com/Vu1g67r3JK
— Genie Bouchard (@geniebouchard) July 8, 2015
SAVAGE!
The star baller continued:
She said that she wasn't aware of that specific line, that...'b-i-t-c-h', but she heard the other side about having sex. I thought, 'Really, what's the huge difference?' You approved the thing where Kanye says he'll have sex with you, but you didn't hear the time he said 'bitch.' Like, c'mon...it's all the same thing to me, so I think she way-overreacted, and just tried to get attention.

DAAAAAAMN.
Eugenie added an extra nail (complete with an eye roll): "It's the celeb world, and it's just entertaining."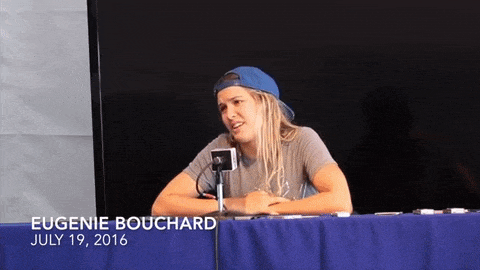 **cut to Taylor squeezing a mason jar full of pink lemonade into pieces with her fist**

Watch Eugenie go off around 6:10.